Charleston mayor and spiritual leaders highlight MLK's message during month of interfaith harmony | Properties
Emphasizing the need for Charleston to embrace many different faith traditions, Mayor John Tecklenburg pondered the teachings of Reverend Martin Luther King Jr., one of the world's most well-known and respected spiritual leaders.
A friend from India shared with the mayor of Charleston a few years ago how the teachings of Mahatma Gandhi, a Hindu spiritual leader, deeply influenced King, a Baptist minister, to embrace nonviolence and other spiritual principles to uphold justice.
"This is a lesson to be learned," Tecklenburg said as he officially declared January in the city as Interfaith Harmony Month with the Interfaith Council of Charleston. "We gain strength and wisdom through our shared diversity."
Celebrating a federal holiday on January 16, King's teachings and legacy will be the focus of this year's annual interfaith celebration, where different spiritual traditions come together to educate people on religious matters and mobilize towards civic engagement.
Tecklenburg attended City Hall for the January 3 announcement of CIC members, which included representatives of a range of faith communities, including Christianity, Judaism, Sikhism, Islam, Hinduism, Buddhism, and non-believers.
Acknowledging that inter-religious harmony is also recognized at the state level, Tecklenburg said that four years ago, the city began to mark January as a month to celebrate religious diversity.
The numerous events that will take place throughout the month help with the emphasis that "we live not by bread alone, but by every word that comes out of the mouth of God."
Nine programs have been planned so far, including tours of some of the country's oldest religious buildings, a dialogue around the purpose of human existence at a local Hindu temple, and programs revolving around King's legacy. Events surrounding the civil rights leader include a Sabbath evening service held at Kahal Kadosh Beth Elohim in the city center to honor the civil rights leader.
Some of the events on the CIC's interfaith month calendar promoting King are those separately scheduled by YWCA Greater Charleston, an organization dedicated to eliminating racism, empowering women, and promoting peace, justice, freedom and dignity for all. These include the January 15 ecumenical liturgy and the January 16 parade.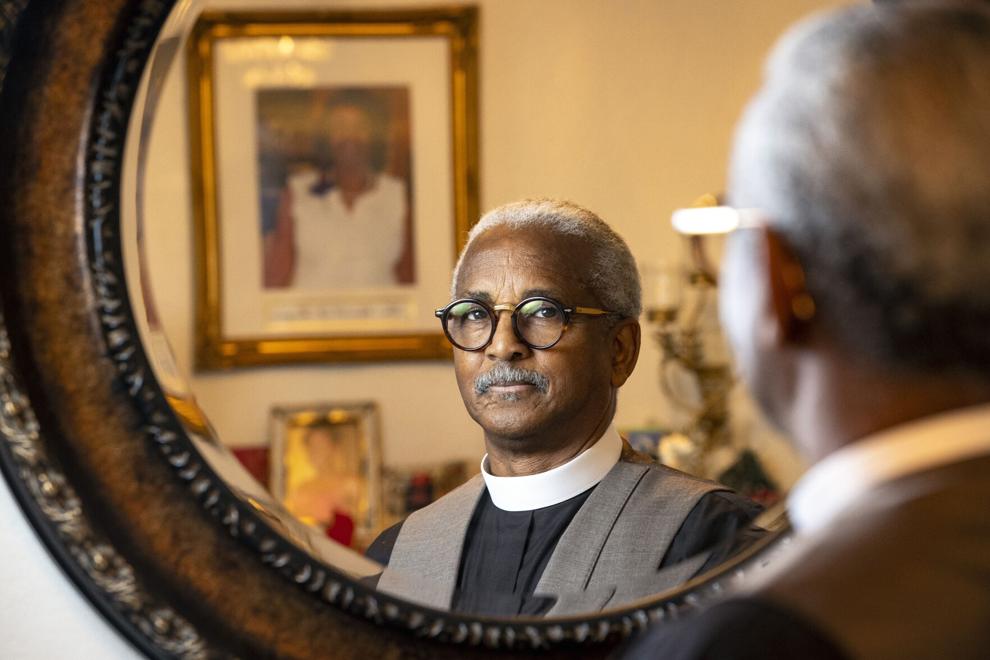 "We have no problem promoting what already exists and being a part of it," said YWCA Executive Director LaVanda Brown. "We'd love to be part of the conversations earlier so we can include it because we've been celebrating Dr. King for 51 years. We've come to the table earlier than anyone else. We'd love to be part of the conversation to spread the word."
"It would be great if we could all share knowledge," he added.
The Charleston Interfaith Council has its roots in 1979, when a group of rabbis and pastors met in their homes to better understand each other's faith traditions. These meetings have evolved into a coalition of faith leaders today trying to build bridges between different belief systems.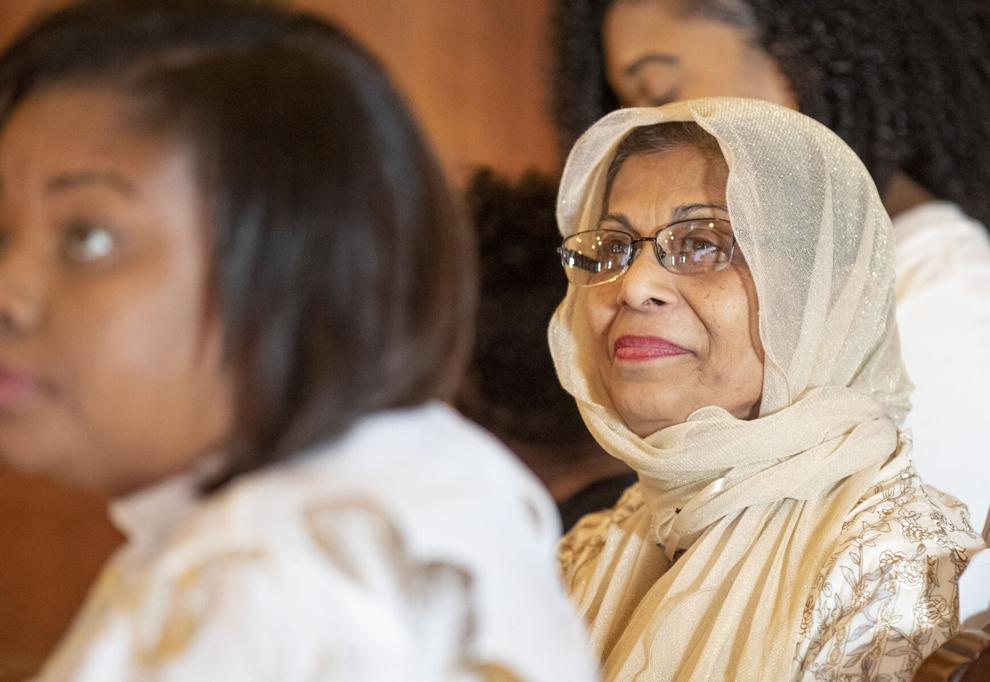 Among its efforts, the group hopes to put religious leaders at the forefront of societal issues. Last year, the organization's annual speaker series held in March focused on climate change. This year, the group will draw attention to the intersection of religion and art.
CIC president Dena Fokas Moses said it's important to have spaces where people from different backgrounds have meaningful encounters because it helps build trust among individuals.
Moses said that Charleston is not a homogeneous city, so it is an opportunity for people from different cultural and faith backgrounds to come together and gain understanding.
"I believe that if we take the time to learn about each other, we will work better today and create a more peaceful city," he said.
Moses said it was appropriate for the month of interfaith harmony to coincide with the time when the nation recognized the King's contributions.
Deeply rooted in the Baptist tradition, King said, he used religion more as a bridge of cooperation than a barrier.
King's contemporaries included Rabbi Abraham Joshua Heschel and Buddhist monk Thich Nhat Hanh, who both had personal relationships with King and shaped King's approach to fighting for justice during the civil rights movement.
"She partnered with leaders of faith from all backgrounds in the struggle for civil rights and learned from them their commonalities and differences," said Moses.
Randhir Makkar, a member of the Sikh community, said there are overlaps between the King and Sikhism, as tradition prioritizes peace, as it pertains to nonviolence.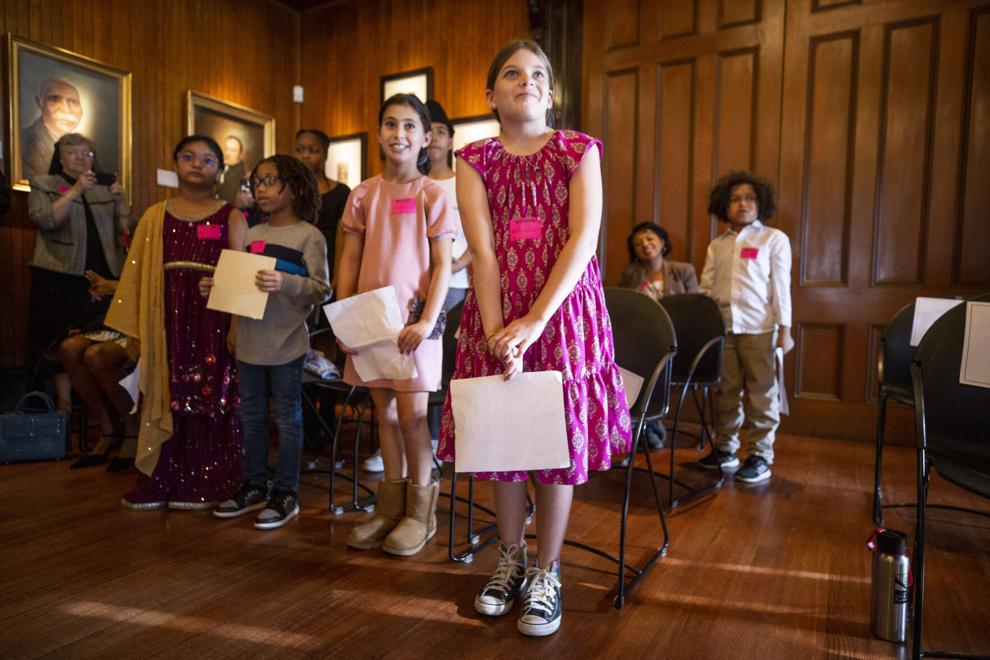 However, there is a provision in the Sikh faith to bear arms. Makkar said that while the first five gurus of the faith declared non-violence, the sixth guru allowed his followers to take up arms specifically to protect one's faith.
Among the dozens of people who attended the ceremony at the City Hall were a handful of children with different faith traditions. Each of the eight youths read a portion of the city's proclamation proclaiming the interfaith celebration.
Magdy Soliman, 12, who went to Charleston Central Mosque, was also one of the readers. Saying that he learned about the famous civil rights leader at school, Soliman said it was a good idea to dedicate a month devoted to religious diversity. While religions like Christianity are more widely known, Soliman said he hopes people will have a chance to learn more about the Muslim faith.
"I think it's a good idea so others can learn more about each other," Soliman said. said.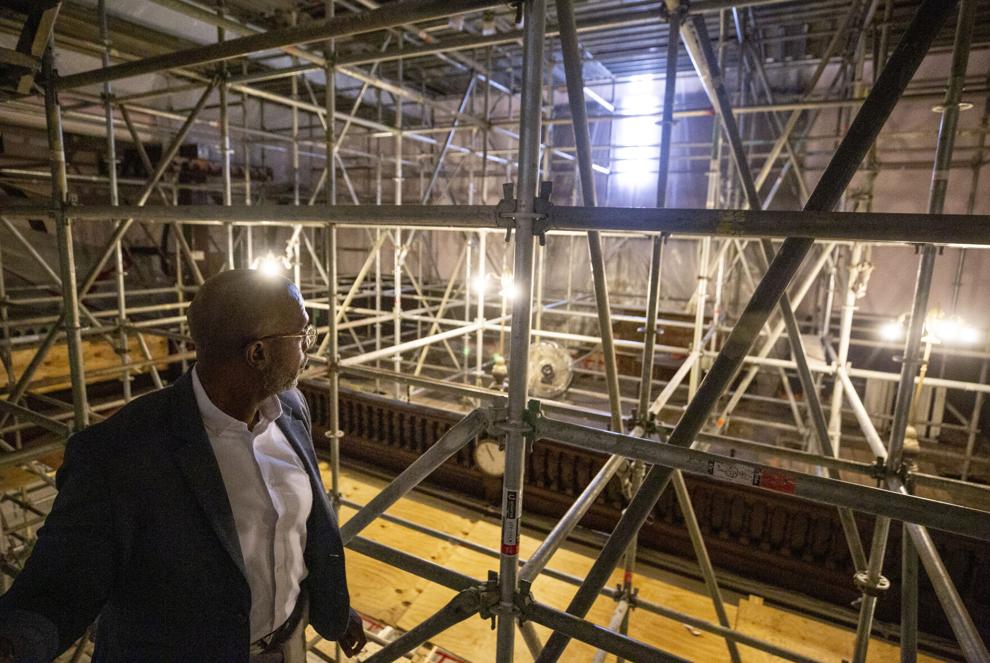 #Charleston #mayor #spiritual #leaders #highlight #MLKs #message #month #interfaith #harmony #Properties