This point of the calendar often feels bittersweet – not least because the transition to fall means the end of our favorite summer blooms. However, as Joanna Gaines reminds us, there is a way to preserve some seasonal flora – and it involves a technique that's already centuries-old. 
In a recent video, Joanna shared a rustic glass filled with dried helichrysum cuts. '[I'm] bottling up summer the best I know how,' Joanna says. 'Dry or press your garden beauties before you bottle them up.'
Learning how to press flowers is simple – so much so, in fact, that the process hasn't hugely changed through the centuries. 
According to the Fort Bend Museum, the earliest examples of this technique date back to early human civilization – with some pressed laurels and garlands found in the 3,000-year-old coffin of Tutenkhamun's mother. And there is a reason why this tradition lives on: it will always work – and the results are timeless. Here's how to follow Joanna's lead. 
How to preserve summer flowers – inspired by Joanna Gaines
In the footage, the Magnolia founder has filled her Mason jar (much like these from Amazon) with helichrysum, likely from her famous cottage garden; however, Kate Blott, a dried-flower specialist at Atlas Flowers, says that any flower (both fresh or already-dried) is suitable for pressing. 
'It's possible to use either fresh or dried flowers for pressing. The finished result will be slightly different, with a ready-dried flower retaining some of its contours and fresh flowers becoming much flatter,' she says.
'Fresh flowers flatten as their natural moisture is wicked away, but a dry flower has already set in its dried state, meaning a completely flattened result isn't achievable.'
Kate works with a wide range of dried, preserved, and faux flowers within her role as a Creative Marketing Manager at Atlas Flowers Ltd. Founded in 2006, Atlas Flowers works with many growers and factories internationally to source the best quality dried, preserved, fresh, and faux products.
There are various methods to press flowers successfully, but people often opt for books, irons, or professional flower presses, especially when working with a significant number of flowers.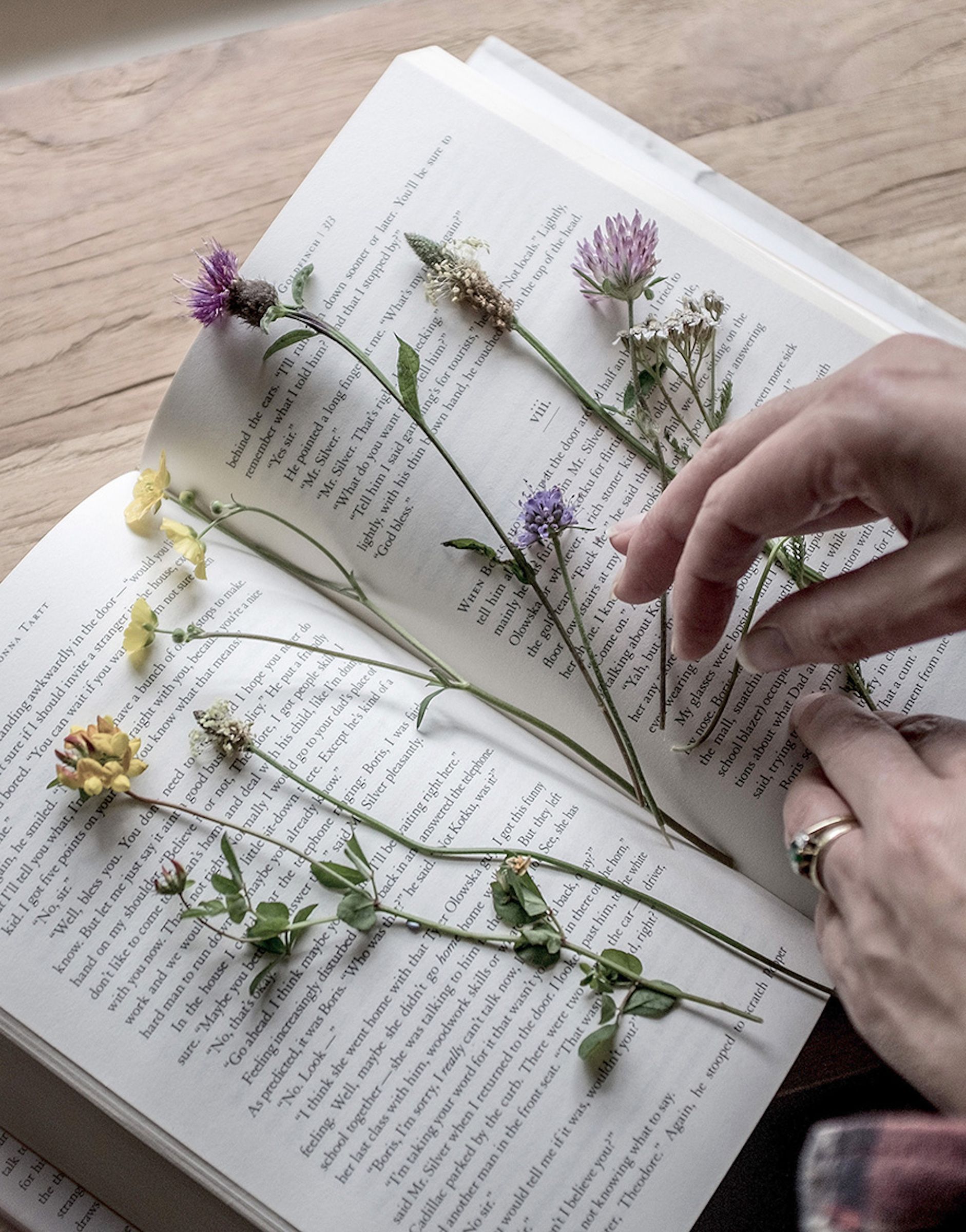 'Small mechanical presses [like this one on Amazon] are relatively inexpensive and allow several flowers to be pressed in one go,' Kate explains. 'These little presses take several pieces of card and paper "sandwiches" within two wooden pressing boards with a screw at each corner. This allows the whole thing to be tightened to squeeze the flower sandwiches.'
The method is essentially the same when using a book. 'The only difference is that you can stack these 'sandwiches' within the pressing boards to make it a neater operation.
When decorating with dried flowers, Kate recommends learning from Joanna and filling a jam jar, or Mason jar, with your blooms. 'Jam jar flowers are a great way to preserve your dried flowers and display them,' she begins.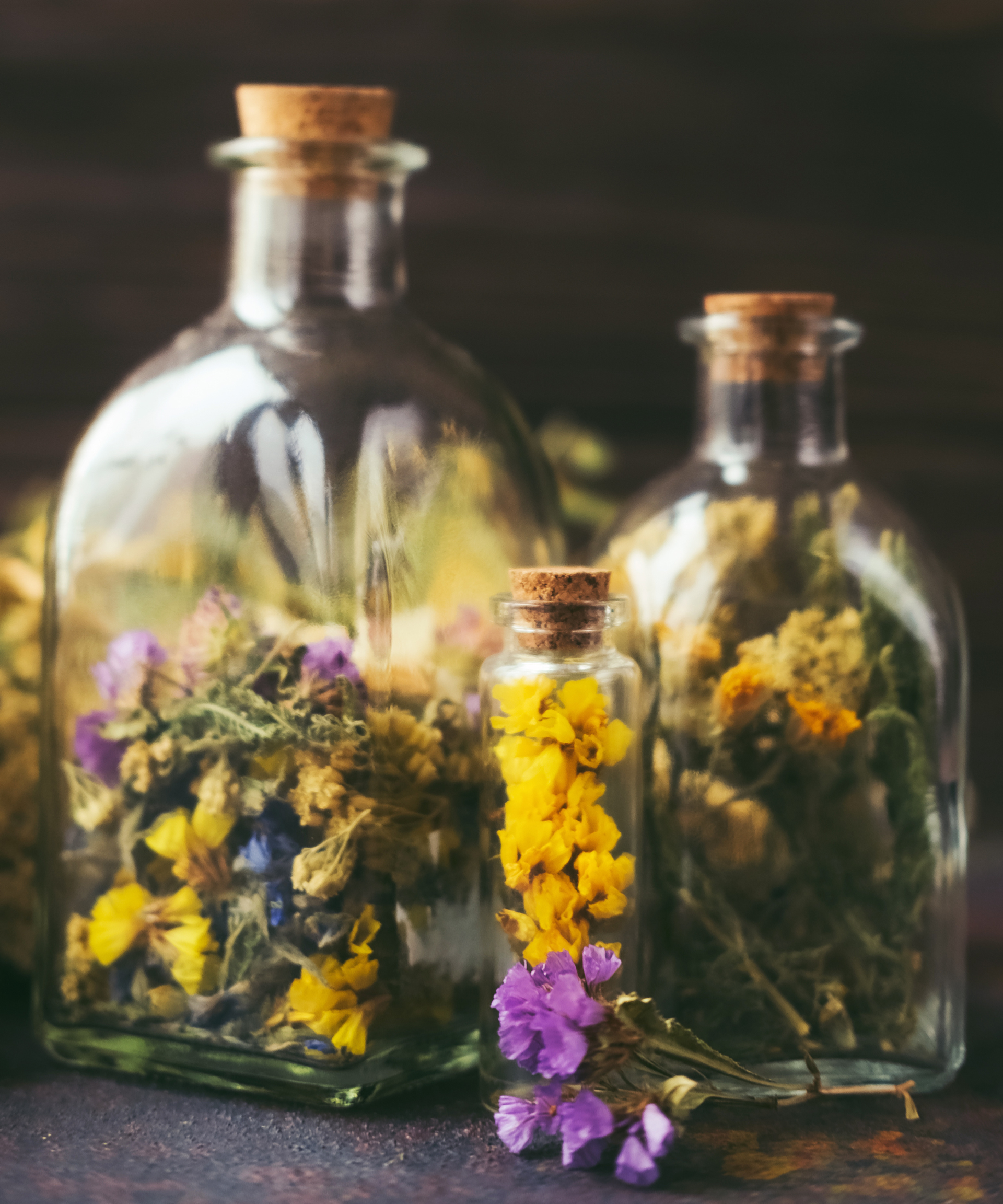 Before filling, ensure your flowers are perfectly dry and the jar is clean and dry. Any moisture will cause mold to grow and the flowers to deteriorate,' Kate says. 'Direct sunlight will also cause the color to fade and the blooms to disintegrate.'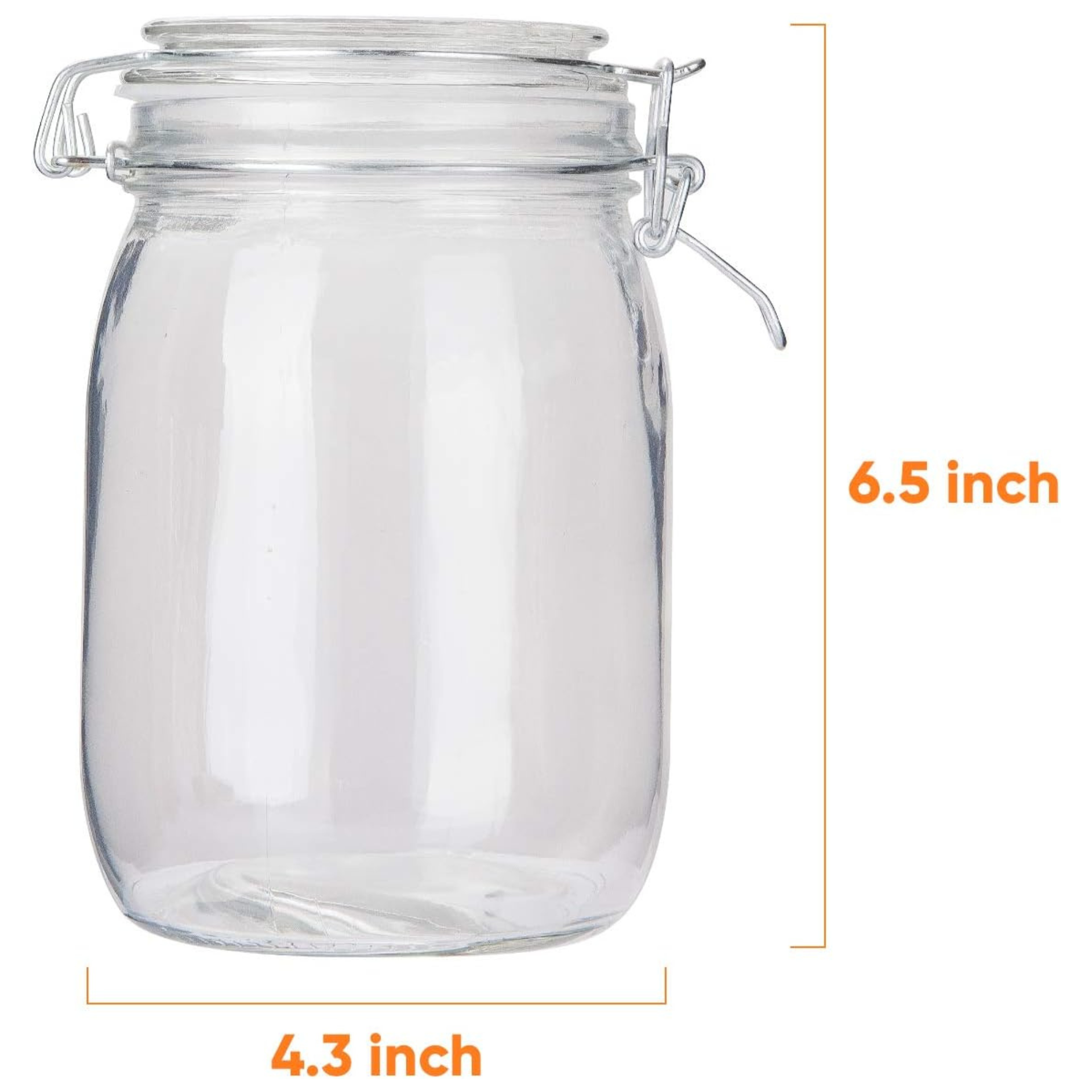 Mason Jar With Hinged Lid
This set of four Mason jars are perfect for storing pressed or dry flowers. We recommend filling every jar with different blooms (if possible) and scattering them around various shelves.
And while all jars are fit for purpose, the expert recommends looking for one like Joanna's (similar to the one above) with an airtight rubber seal on the lid. 'Then, pop on a shelf and enjoy!'