The transformation of the traffic circle on Monument Avenue is now 100% complete.
On Tuesday, Richmond crews removed the concrete barriers and 8-foot fence surrounding the land that once hosted the statue of Confederate Gen. Robert E. Lee.
With around 6,000 plants and 28 trees already placed inside the circle, the barrier removals cleared the way for the city to finalize its temporary landscaping plan
Protestors worked on reclaiming the space around the monument, turning it into their own version of a community center.
Some began referring to Lee Circle as Marcus-David Peters Circle, a nod to the teacher and Virginia Commonwealth University alum who was shot and killed by Richmond police during a mental health crisis in 2018.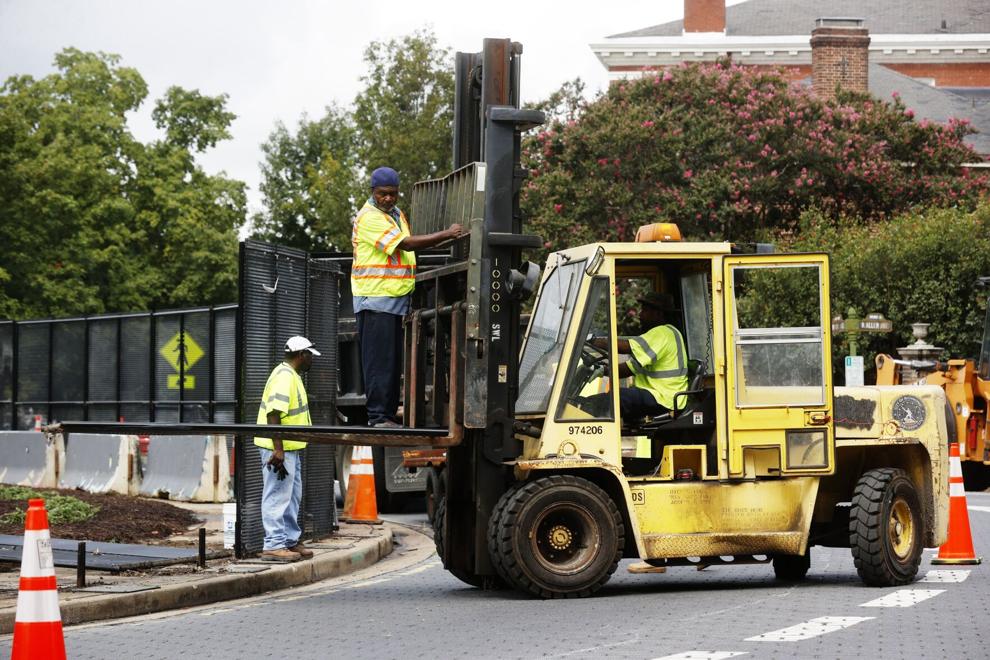 Concrete barriers were placed around the circle in June 2020 to prevent vehicles from driving in during that summer's protests. The state installed the fence around the circle in January 2021, effectively ending public gatherings at the space.
Later in 2021, the state took down the Lee statue and base, the last of the four Confederate statues to be removed from Monument Avenue.
Following the removal, Virginia transferred ownership of the circle to the city of Richmond just before Gov. Glenn Youngkin succeeded Ralph Northam in the statehouse. 
Some Richmonders wanted to convert the circle into a community space similar to what had been put together during the 2020 protests.
Last fall, however, the city approved a temporary landscaping plan that would serve as a placeholder until a permanent solution was put in place.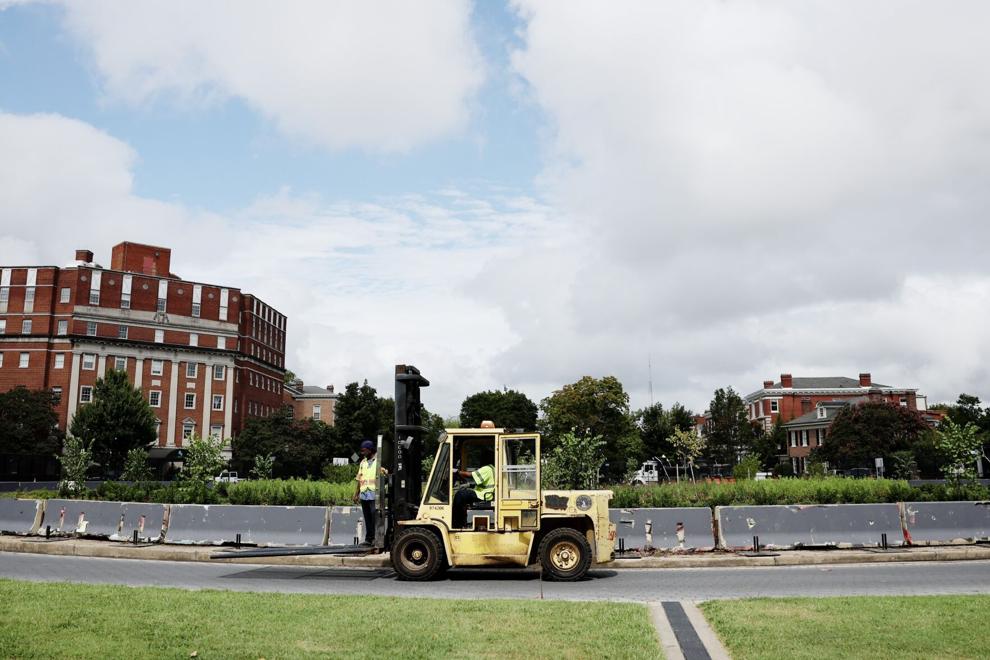 The $100,000 worth of plants and trees were installed this summer by YME Landscape, providing fresh visuals at the grounds that were barren for nearly two years.
"It gives it a little more light," YME Landscape Owner Earl Gary said about the fence removal. "It's going to be nice scenery and increase the city's visual acuity. I like it; I think it looks really good."
PHOTOS: Monument Avenue statue unveilings from the Valentine's Archives
Cook1515_TheValentine339.jpg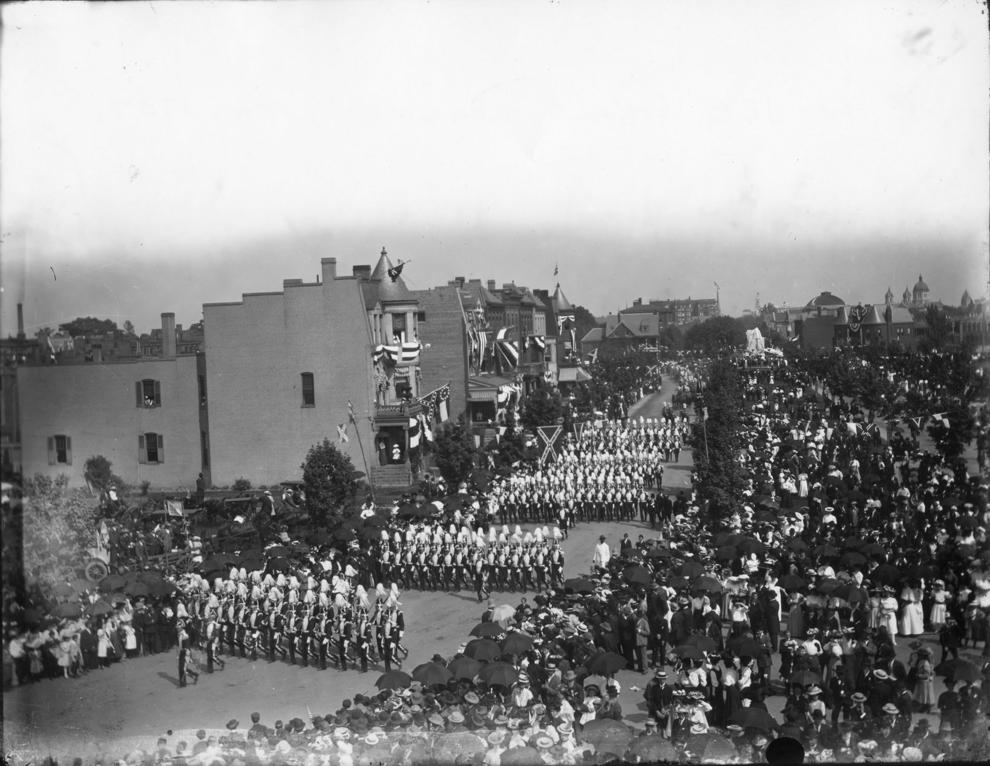 Cook2386_TheValentine322.jpg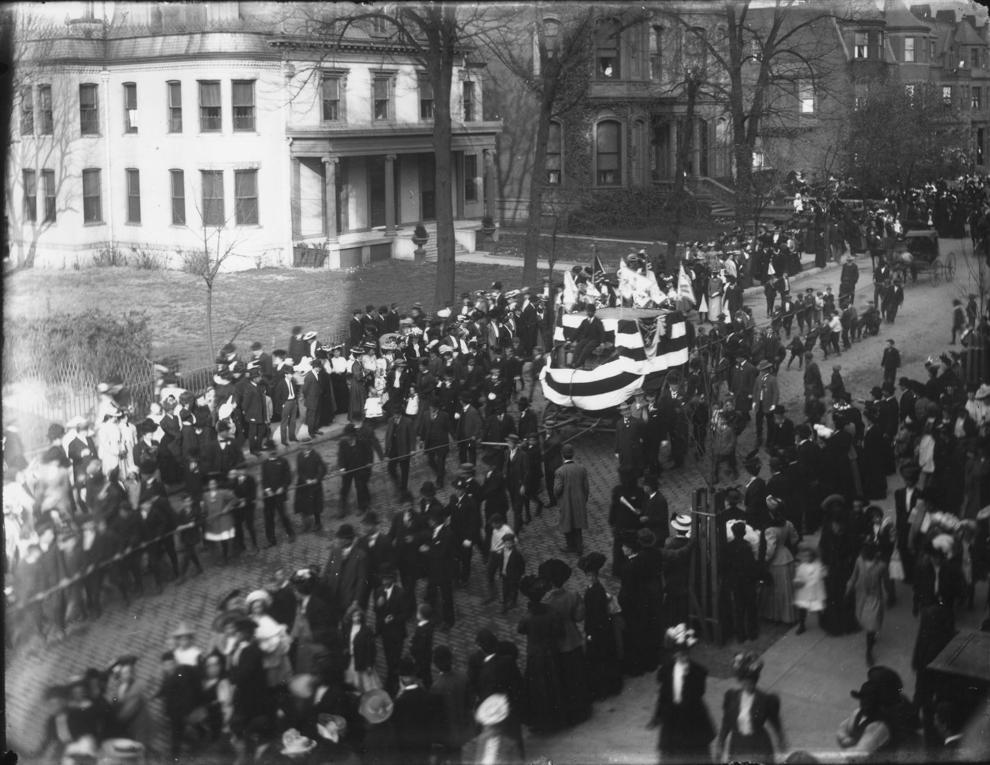 Cook4573_TheValentine326.jpg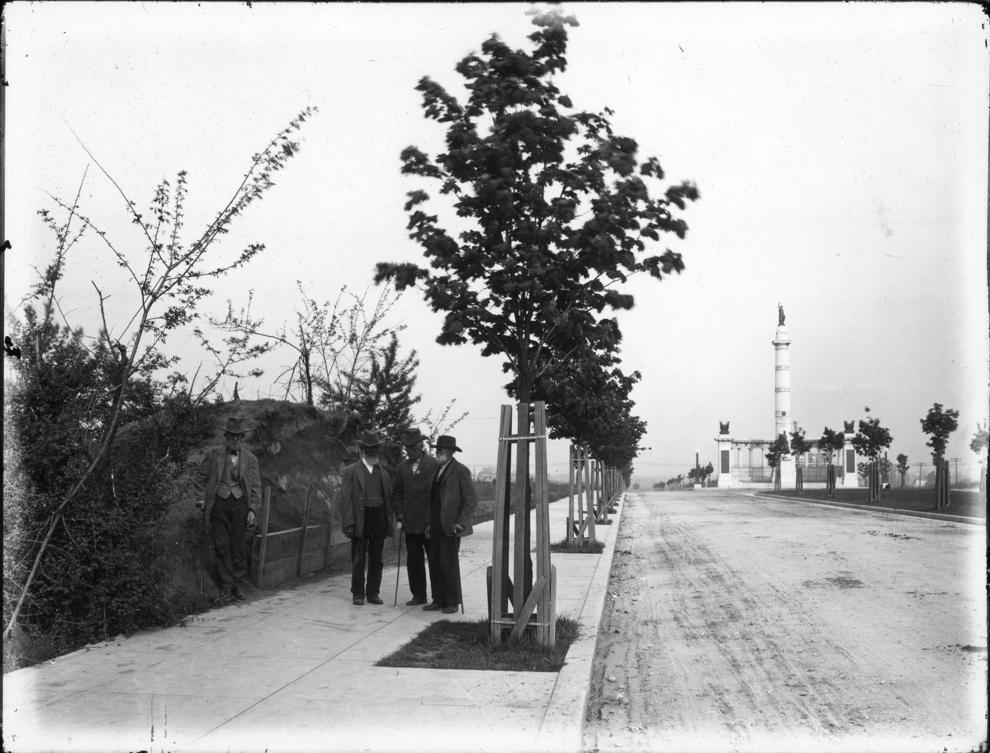 Cook4635_TheValentine380.jpg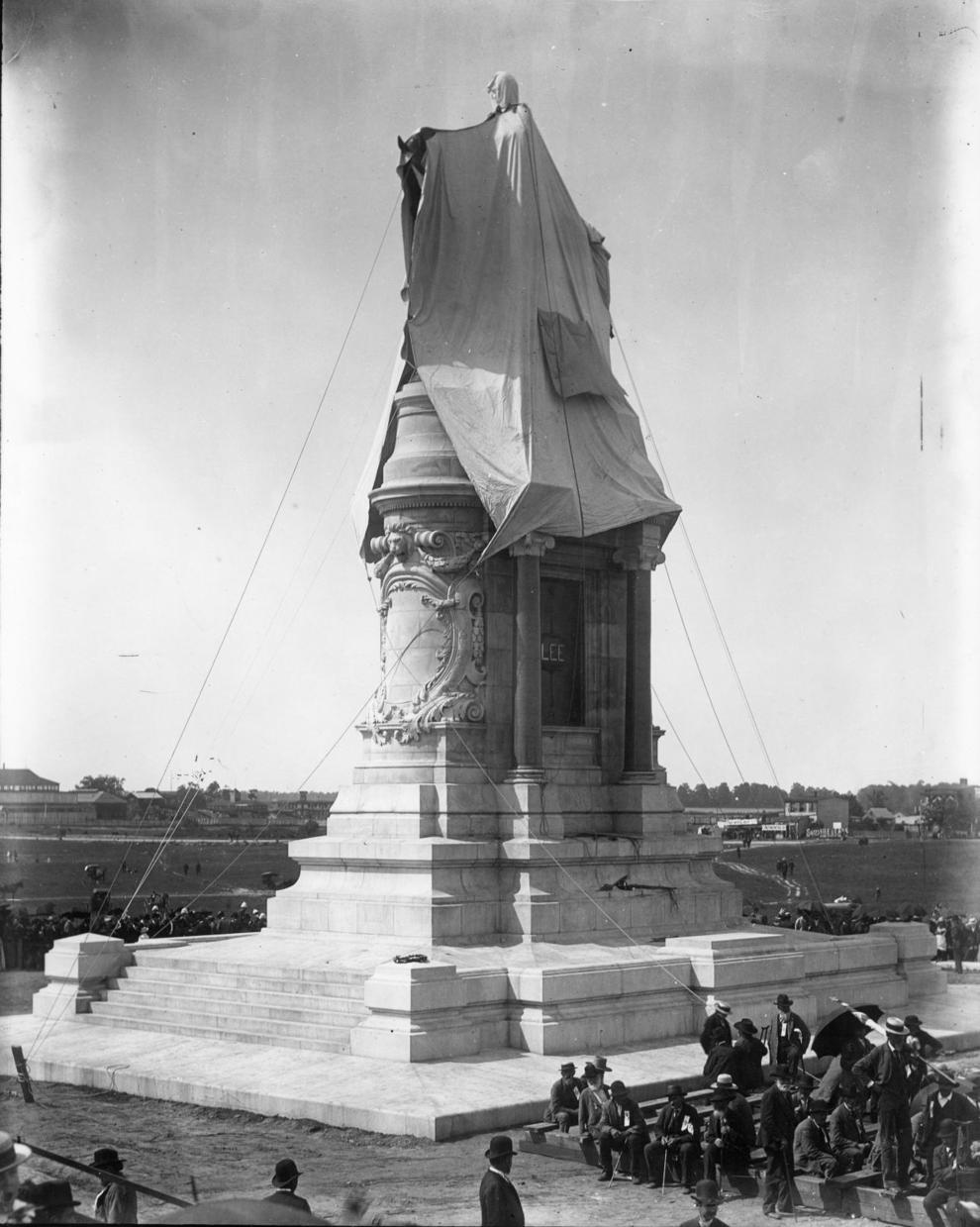 Cook4640_TheValentine378.jpg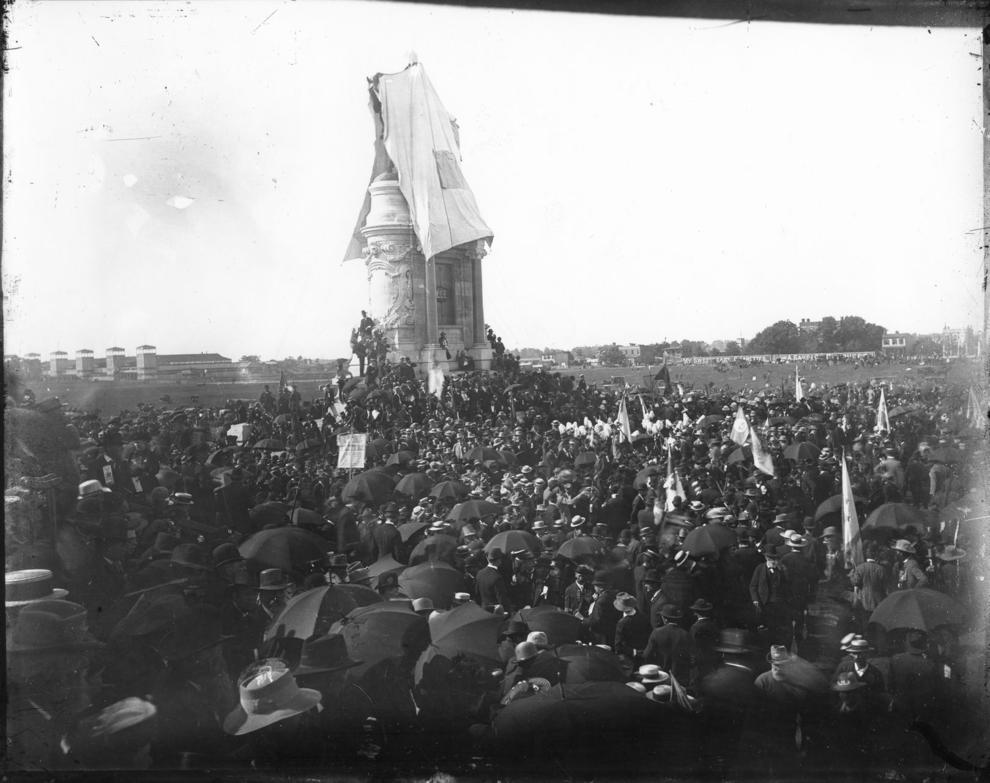 Cook4646_TheValentine706.jpg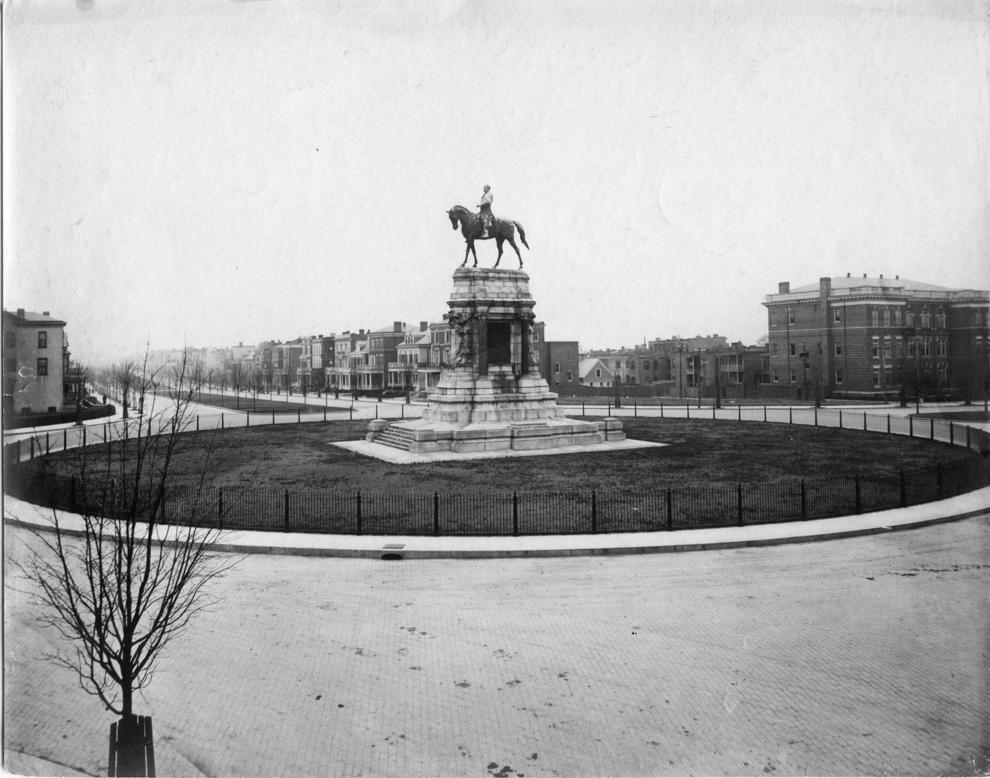 Cook4649_TheValentine699.jpg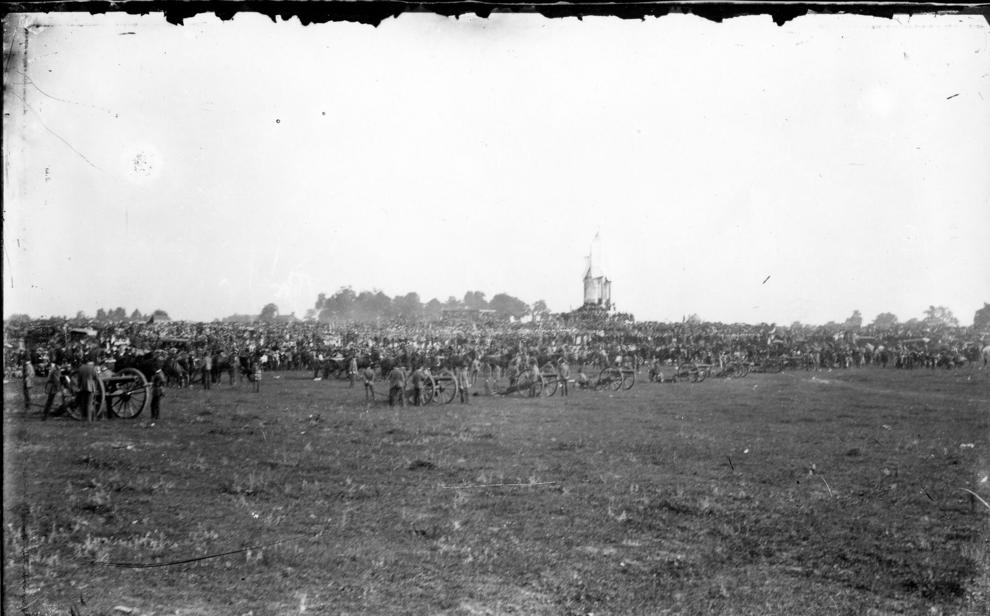 Cook5083_TheValentine700.jpg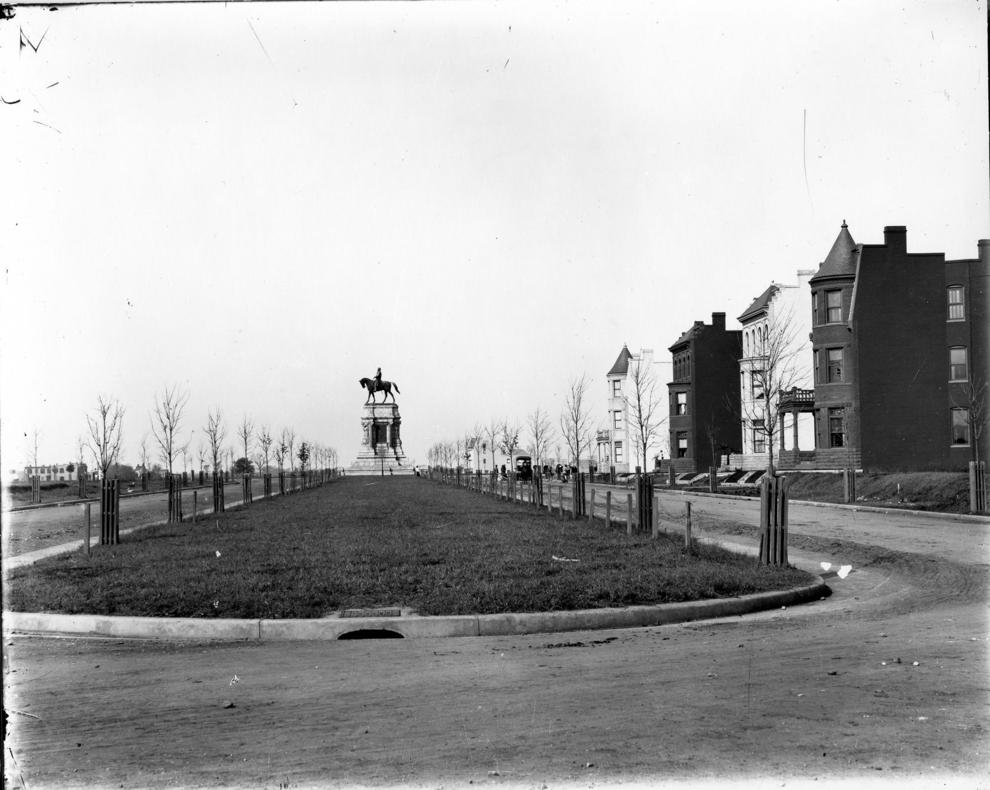 DavisCrowd_Cook_TheValentine328.jpg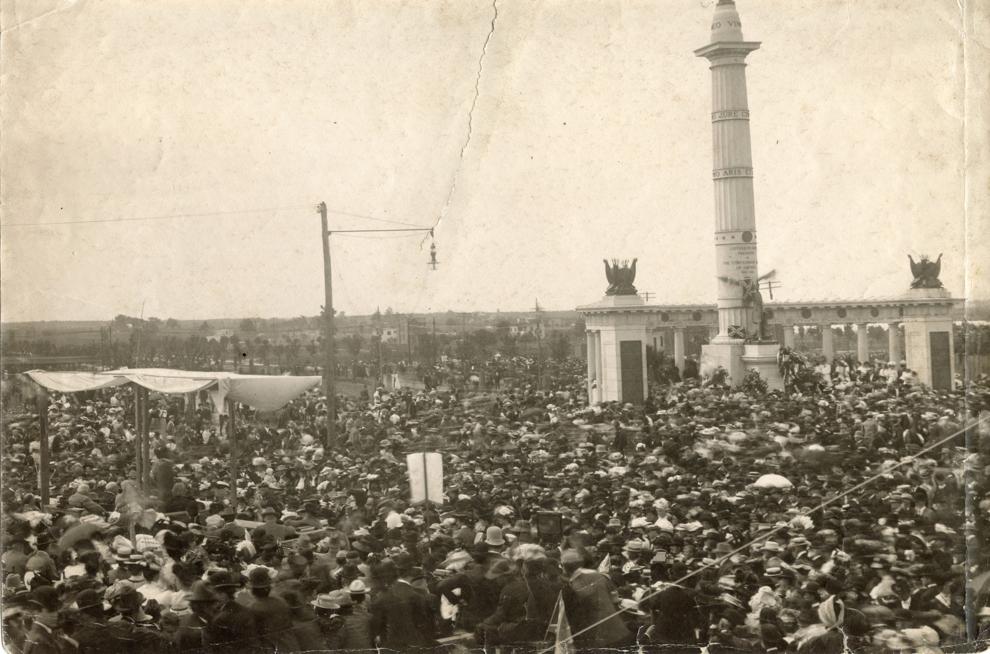 X.31.48.38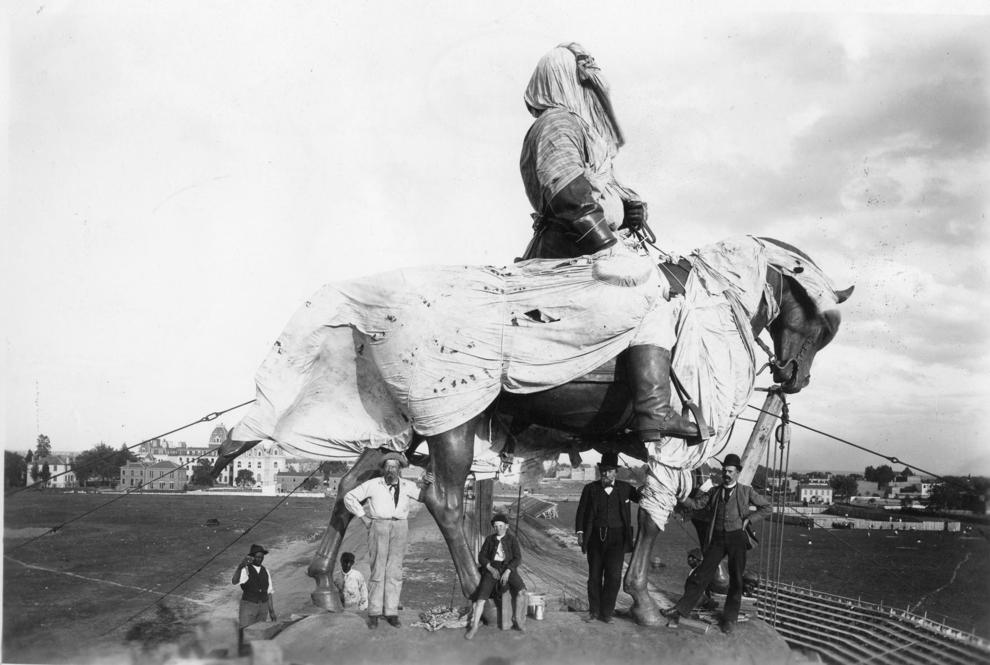 V.45.10/04
Cook, no number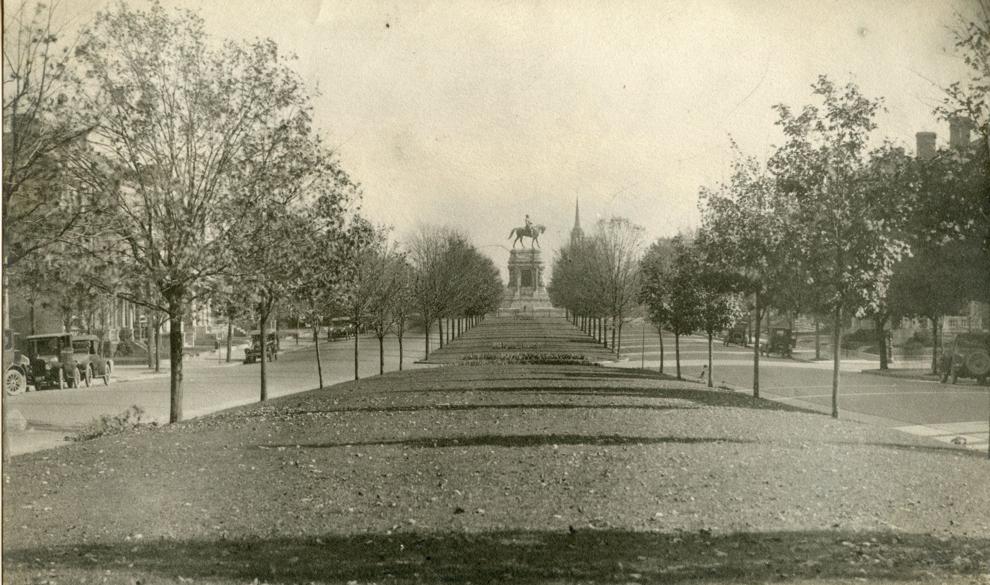 Wreathes at Jefferson Davis Monument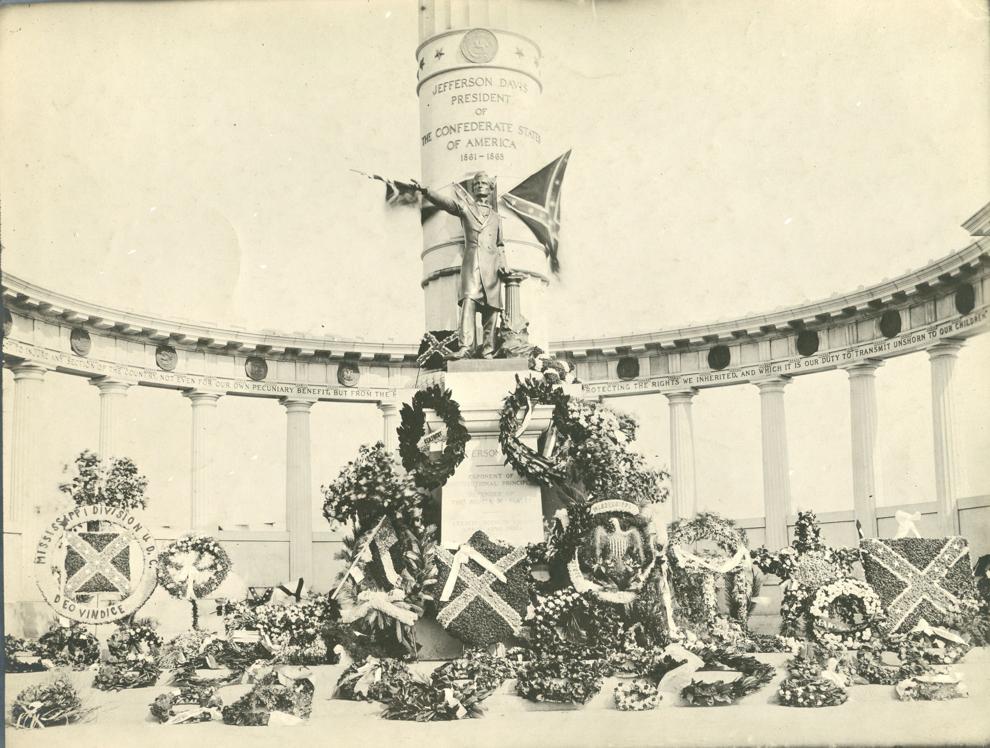 Lee statue