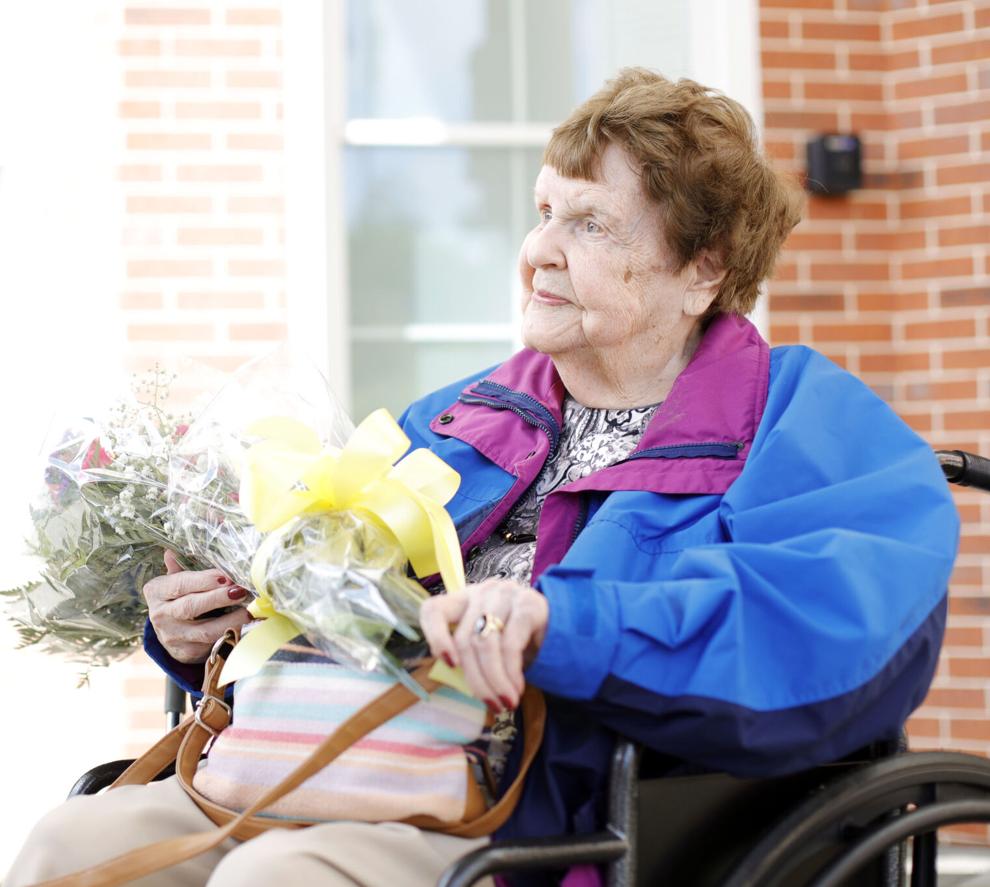 PITTSFIELD – Elizabeth Brodeur doesn't take her access to paratransit services from the Berkshire Regional Transit Authority for granted.
She's used the service to get to the Red Lion Inn in Stockbridge, to visit Lee to see concerts and most recently to visit the Williams Inn for a birthday lunch with her son. For Brodeur, a resident at Berkshire Place who uses a wheelchair, the service is a way to get out and enjoy the world.
"It's a very nice service," Brodeur said. "I think we're very lucky to have it."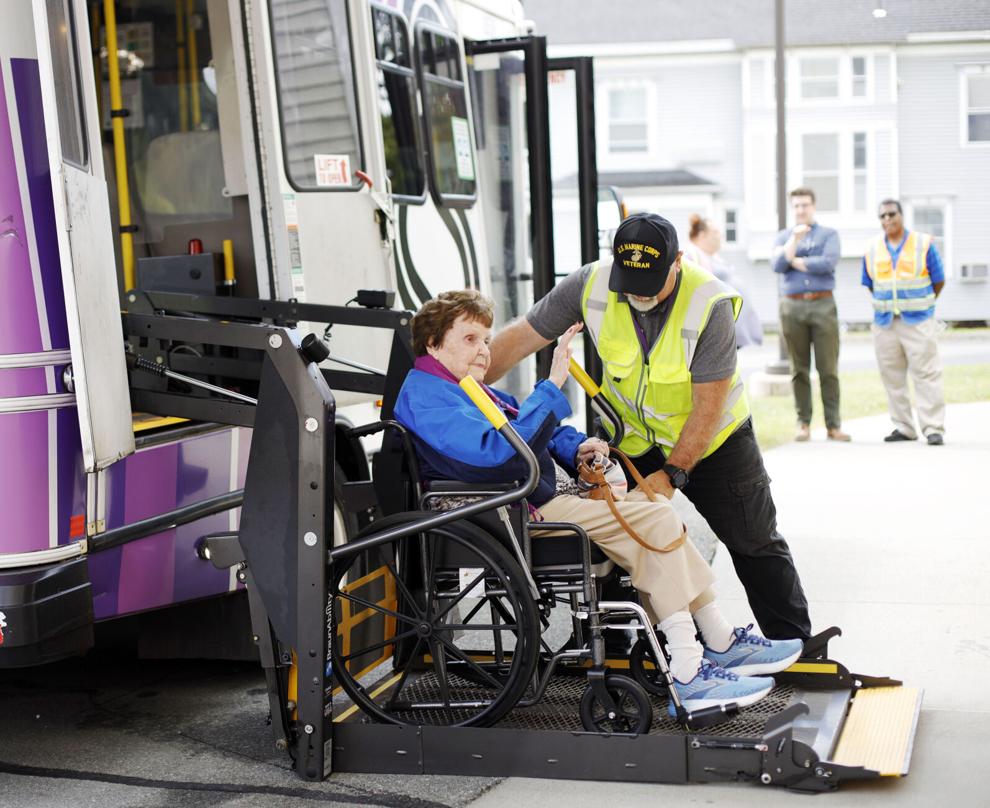 On Wednesday, her 101st birthday, a group of staffers from the transit authority showed that they don't take her for granted either. Julie Brule, paratransit manager for the BRTA, said that Brodeur is the oldest rider to use the service to date. She's been a paratransit rider since 2017, going on about six years of ridership.
Brule was there at the nursing home at 275 South St. to wish Brodeur a happy birthday and give her a bouquet of flowers just before she departed to celebrate along with assistant general manager Accem Scott, paratransit supervisor Meghan Digrigoli, and Rauley Caine, general manager of Berkshire Transit Management.
Caine said the paratransit rides provide an "equity service" to Berkshire County residents with mobility challenges and disabilities. It connects riders to the system's 27 member towns and allows users to shop, work or go to the doctor.
People who are interested in using the service can apply on the BRTA's website. Anyone with questions about their eligibility can call 413-499-2782, and select option 4.
"The service is open to anyone who thinks they might need it," Caine said.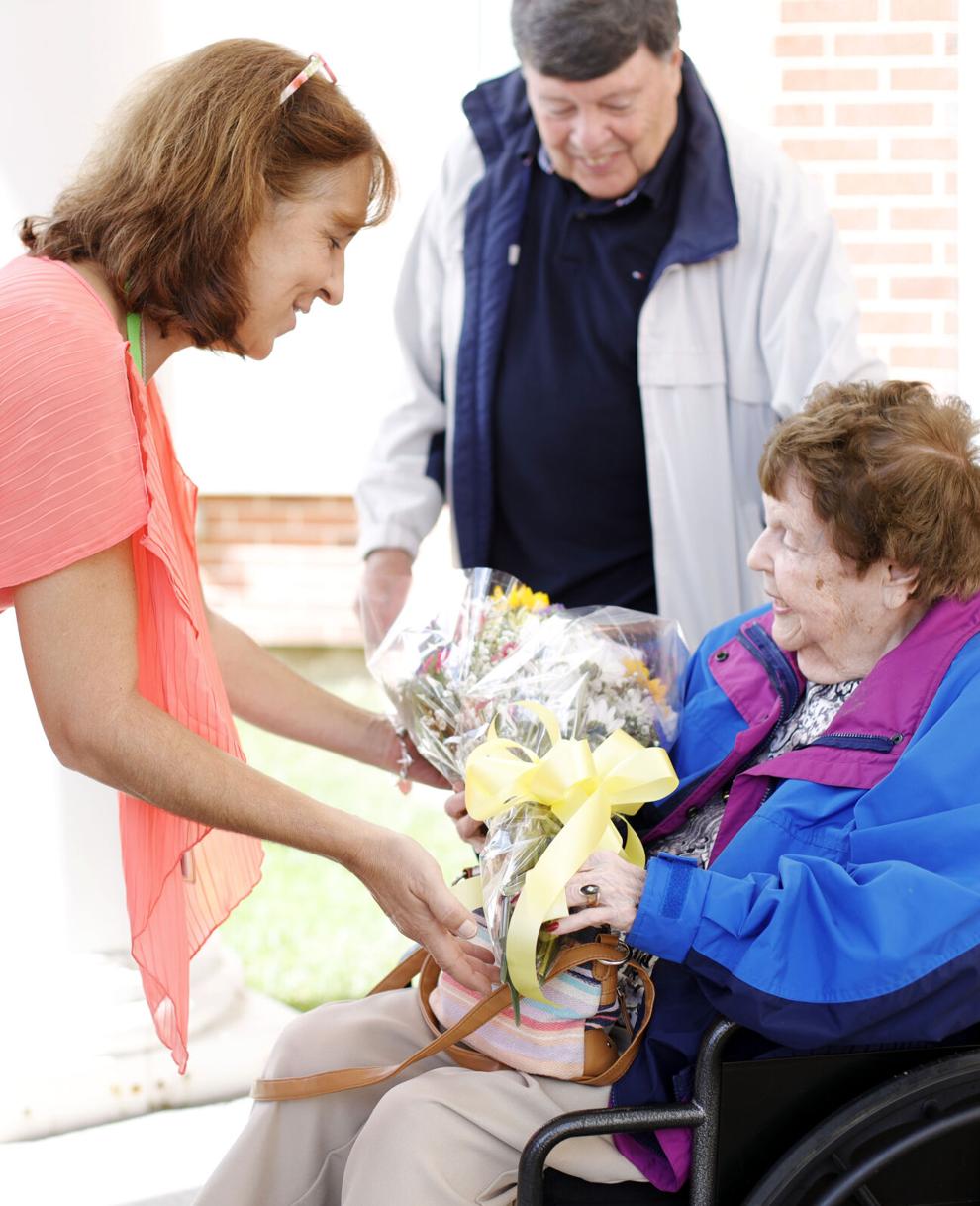 Brodeur's son, Cliff Brodeur, a longtime professional square dance caller and instructor, said his mother was a longtime square dancer and would frequent such clubs in Connecticut with her late husband. He claimed that square dancing was the key to his mother's longevity – a claim supported by peer-reviewed studies of senior citizens in China.
The square dancing, plus a few other things.
"And a good family and support systems," Cliff Brodeur said. "All important."
Cliff Brodeur said that the paratransit service helped provide quality of life for its users, and that he was grateful his mother was able to use it.
"The bus is a wonderful form of transportation," Cliff Brodeur said. "There's so many people who don't know about it. Even in this facility, they're starting to ask people 'how does she do it? how does she get on the bus?' It's a great service. We're very fortunate to have this."
What's the secret to reaching the milestone of 101 years?
"Indulge in everything," Elizabeth Brodeur said. "But don't overindulge in anything."