Last week, I wrote about gathering plant material from your garden and roadsides, and even the wild materials that are free and can be used as a basis for a spectacularly preserved flower arrangement in your home. All you need are some lovely flowers and foliages, and some time and patience. Though it does not take a whole lot of time to gather your flowers and begin the process, patience is something else. It may take a week, sometimes more, to get all the moisture out of the flowers and stems. Whether your aim is a beautiful, dried flower bouquet for the dining or living rooms or a picture made of dried blossoms and foliage for wall art, family and guests will be in awe.
There you have it: wall art. Perhaps a new term to you, but it is the art of pressing flowers and leaves to dry, and using blossoms, foliage and even roots to create a piece of art that you can frame and hang. Yes, you can use butterflies, too, if you can catch them. I will finish this column with this idea. Let's start with the process of drying the flowers. There are many ways to do this, but the most used are air drying and using sand. This last is not as exotic as it might sound, but it does give the truest colors to the resulting flowers.
And lastly, when pressing flowers to make a wall presentation, consider the individual parts of a geranium flower as well as those of salvia, or individual petals of an African marigold or carnations. Statice flowers make a wonderful purple accent. Individual delphinium and larkspur florets press well. Parsley leaves work well and even give off some aroma for a while.
Chances are that you have already pressed some flowers. Do you remember that prom corsage that you placed in your diary and then stacked a volume of an encyclopedia on top of it for weight?
To dry flowers in a microwave oven, you will need only a few things. I like to use an unglazed ceramic tile from Lowe's, or any unglazed dish you might have. Any microwaveable dish will do, but unglazed gets the moisture out more quickly. Also, you will need some paper towels and a glass bowl. Simply cover your dish with a couple of layers of paper towels, and then lay your flowers separately on the towels, cover with two more layers of towels, and top with a glass bowl for weight. How long? Microwaves are different. The moisture in the flower and humidity may be factors. You will have to experiment. Be sure to keep records so it will be easier next time.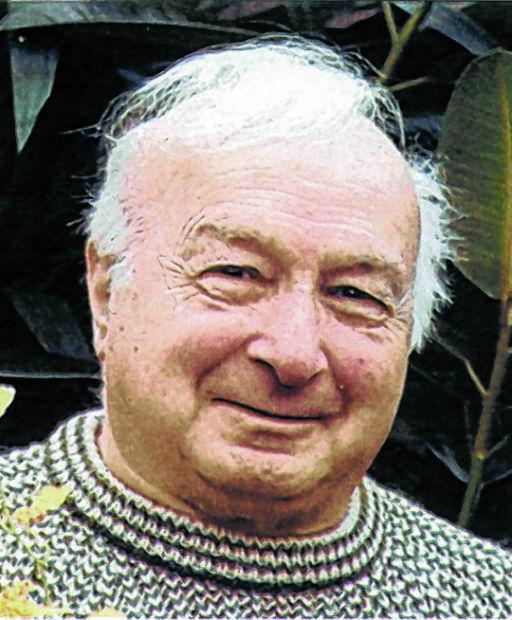 Before going any further, a few caveats. Always select perfect flowers; there is no use going through the process to dry flowers and leaves that do not look good before you begin. Drying will certainly make them last longer, but will not improve their looks. It is also best to cut your flowers at midday, after the dew and overnight rains have dried off.
Air drying is the historic method for drying flowers. It works nearly every time. It is simply a matter of gathering your flowers, cutting the stems all at one level, holding the stems together with a rubber band and hanging them in a cool, rather dark area with some air movement. A few feet from an open basement window or from the rafters in your garage, providing that there are open windows or a door that is open, should work well.
Here are a few tips about flowers. Pick your flowers at midday, preferably on a warm day with no rain in the previous 12 hours. Strip off most of the lower leaves and tie them in small, loose bunches. Some of the flowers that give the best results are yarrow, baby's breath, statice, bachelor's buttons, globe thistle, larkspur and marigolds. I like open roses, individual gladiolus flowers and hollyhocks.
Silica gel is a substance that will draw water from the flower and the foliage. You can buy it at a craft store like Michael's. I will write more about this next week.
There you have it: a quick look at drying the bounty of the garden so that you can enjoy the flowers in the coming months.
Carmen Cosentino operates Cosentino's Florist in Auburn with his daughter, Jessica. He was elected to the National Floriculture Hall of Fame in 1998, and in 2008, received the Tommy Bright award for lifetime achievements in floral education. In 2016, Carmen and Jessica were presented Teleflora's Tom Butler Award, naming Cosentino's the florist of the year at the company's annual meeting in Hawaii. Carmen can be reached at cosenti@aol.com or (315) 253-5316.