Over the weekend, the UC Master Gardeners hosted a workshop at Napa's Las Flores Learning Garden, which opened last summer, focusing on creating drought-resistant gardens suited to survive the seasons — and fluctuating water levels — in California.
Your story lives in the Napa Valley. Get in-depth stories from the Napa region and beyond – including news, sports, features and politics.
The state's most recent drought seems to be over, with snow still visible on the Sierra Nevada in mid-August and an unusually wet winter and cool summer delaying the Napa Valley wine grape harvest. Meanwhile, Napans are still using less water than in previous years, according to Josh Stokes, a water conservation specialist for the city of Napa.
Stokes said that July water use is often used as a barometer for looking at trends over time, since it is known for being the highest water-use month of the year. This year, he said that Napa saw a 16% reduction of water use from the same month in 2020, the third-lowest usage in the last three decades.
While this could be in part due to a cooler summer, Stokes said large numbers of Napans are moving away from watering ornamental lawns, and it's making a big difference.
He explained that having a lawn on the West Coast isn't sustainable like it is in the East or the Midwest, even during non-drought years.
"Here in the West, we have six months of a dry climate," Stokes explained. "When you have a dry climate, you're not getting rain, so what do you have to do? You have to store these big bodies of water for people to dump on their lawns. It's just not a sustainable way of life."
Both Stokes and David Layland, a Master Gardener and past board president of the Napa Farmers Market, said that many locals have been replacing their lawns with native and low-water landscaping in recent years. In particular, according to Stokes, the city has seen an acceleration of lawn removals during California's three major drought periods since 2007. 
Many have participated in Napa's Cash for Grass rebate program, which began in 2010. The citywide program offers mostly grant-funded rebates to residents who remove their lawns and replace at least 50% of the space with "low-water-use, climate-appropriate plants" and up to 50% with permeable hardscape. 
The program provides rebates up to $750 — or $1 per square foot up to 750 square feet — for single-family homes, and up to $2,500 for multi-family, commercial and institutional residences.
To date, the city has given out more than 2,000 rebates, totaling $1.3 million and 2 million square feet of lawn removed. Stokes said that an annual saving of 50 million gallons of water can be linked to the program's effects — both through those who have taken part, and those who have simply chosen to remove their lawns themselves after seeing neighbors and friends do so. 
Ian Hall, a landscaper who's been working in the Napa Valley for over 20 years, said that the lawn has become a "relic of the 'Leave It To Beaver' days" here. He noted that especially since the COVID-19 pandemic, the largest portion of his work has been taking out lawns and replacing them with drought-tolerant landscapes.
"I've been responsible for the death of many lawns here in Napa," he joked.
Jokes aside, though, Hall said while about 75% of the projects he and his team do now are non-lawn projects, learning how to curate a drought-friendly landscape is important. If done haphazardly, it can end up looking like the overgrown, mismatched disaster some lawn-lovers see in their heads when they think of a grass-free front yard. 
But with the right combination of plants, cover crops, hardscape and boulders, a low-water landscape can look good year round, Hall said. In his work, Hall often includes both native California plants and as Mediterranean ones, since Mediterranean plants are well suited to survive dry seasons. 
As for what plants to choose, Layland said there are numerous options available.
He suggested taking a trip out to the Learning Garden at Las Flores Community Center to see an array of California flora and other sustainable vegetation that can thrive in Napa's environment. Planted last June, the space currently has four gardens featuring different types of plants, depending on function.
There's a native plant garden featuring California native species, as well as pollinator, succulent/dry, and low-water and low-maintenance gardens. Currently, the UC Master Gardeners are preparing to install a lawn alternatives section.
The point of these gardens is educational, Layland explained, and the gardeners' hope is that they will be used by community members interested in doing their own landscaping projects.
The wait time for a landscaper is long these days, according to Stokes, since the number of landscapers in the Napa Valley is limited and interest in water-wise plantings is growing. The rates charged by landscapers — both to take grass out and swap in more climate-friendly greenery — has also skyrocketed because of the high demand.
"When I first started doing these projects, I was seeing anywhere from $4,000 upwards to maybe $10,000, but $10,000 was (what) would have been a very, very large amount of material coming in … with over 1,000 square feet of lawn, more or less," Stokes said. "Since the (most recent) drought, I've seen the costs go up to over $20,000."
Layland offered another option: Doing the project yourself. He explained that by coming to Las Flores, Napans can see what kinds of plants they might like, how big they'll grow over time, and how they look with other native and low-maintenance varieties.
Currently, the group is working on getting identification placards for each of the plants in the garden, but most of the signage lists some of the plant varieties seen in each section. Additionally, on Sept. 30, the Master Gardeners of Napa County will host their Fall Faire at Las Flores, during which docents will be on site to explain all of the plants in the Learning Garden.
Layland said that including rocks or boulders like the ones in the garden is important when creating a non-grass landscape as well. "They protect the moisture in the ground and help prevent evaporation and weeds," he explained.
Once you decide how to replace your grass, Layland said removing turf can be fairly easy to do on your own, too. He calls it the "lasagna method," but it's also known as sheet mulching. 
"You put down a layer of cardboard on the grass you want to get rid of, cover that in three to four inches of mulch, and that's going to kill the grass," Layland said.
Over time, worms will come up from underground and eat the cardboard as it gets wet during the winter, and by spring, the owner could be ready to put in new plants on the soil left behind.
Even with do-it-yourself options and Cash for Grass rebates, Napans should watch the costs of a landscaping project. Even doing it yourself, installing mulch can cost 40 to 60 cents per square foot, and an 8-by-20-foot space would likely require at least 10 plants of varying sizes, which cost between $10 and $15 apiece, according to Layland. 
Adding boulders and hardscapes can also get expensive — not to mention the costs of labor and installation, including the DIY kind.
Costs aside, some people are wary of parting with their lawns because of their function. Lawns are often great play places for children and bathrooms for dogs, and they can keep temperatures down during the hot season.
While there's not a perfect solution, pea gravel can be a good bathroom space for pets, and using decomposed granite instead of concrete or brick can hold down ground temperatures. Also, using cover crops and trees for shade can be helpful for decreasing the heat further, according to Layland.
Replacing a lawn also decreases water bills over time, Stokes said, since the drip systems required to keep native and low-water plants alive use about 45 gallons per watering session, compared to 180 gallons an average-sized lawn in Napa requires per 15-minute watering.
Additionally, alternative landscapes can create habitats for California pollinators and insects, and help the state reduce overall water use as climate change increases the frequency and severity of droughts on the West Coast. 
"In the West, a lawn is not sustainable anymore," Stokes said. "Taking out your lawn is the easiest way for us to save water."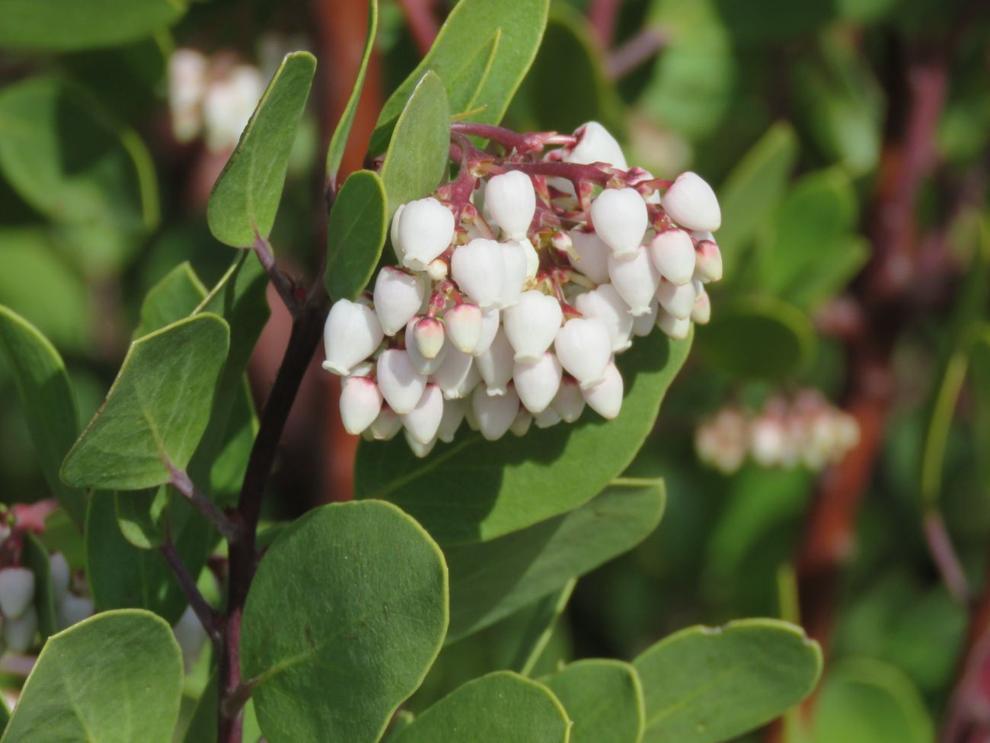 To be good stewards of our precious bees and other pollinators, gardeners should aim to have at least 20 varieties of flowers blooming from ea…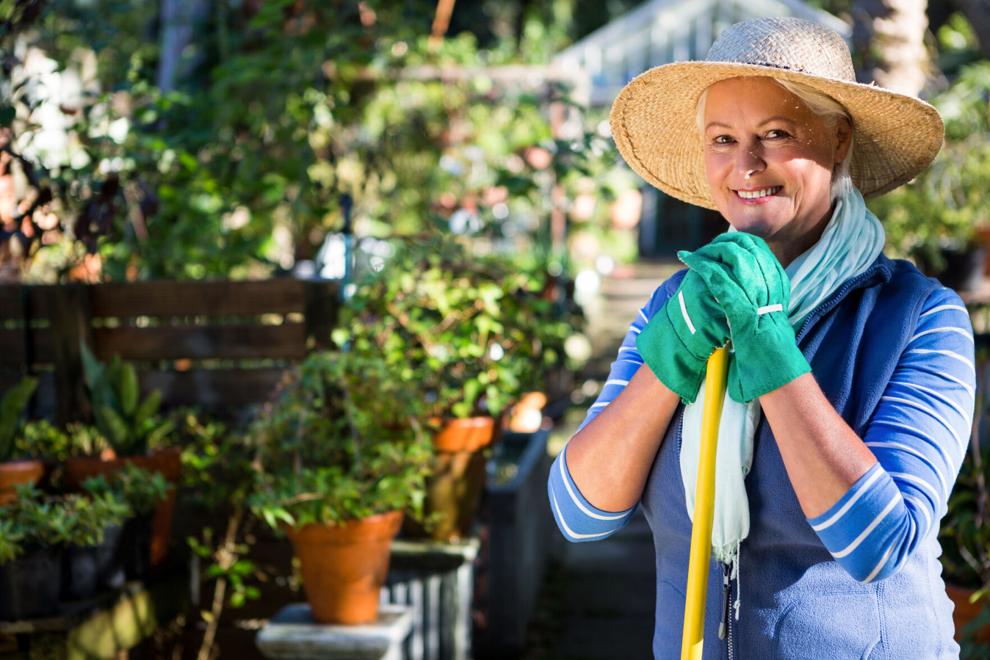 Gardening enhances mindfulness — being alert to the present moment — which in turn supports mental health and overall well-being.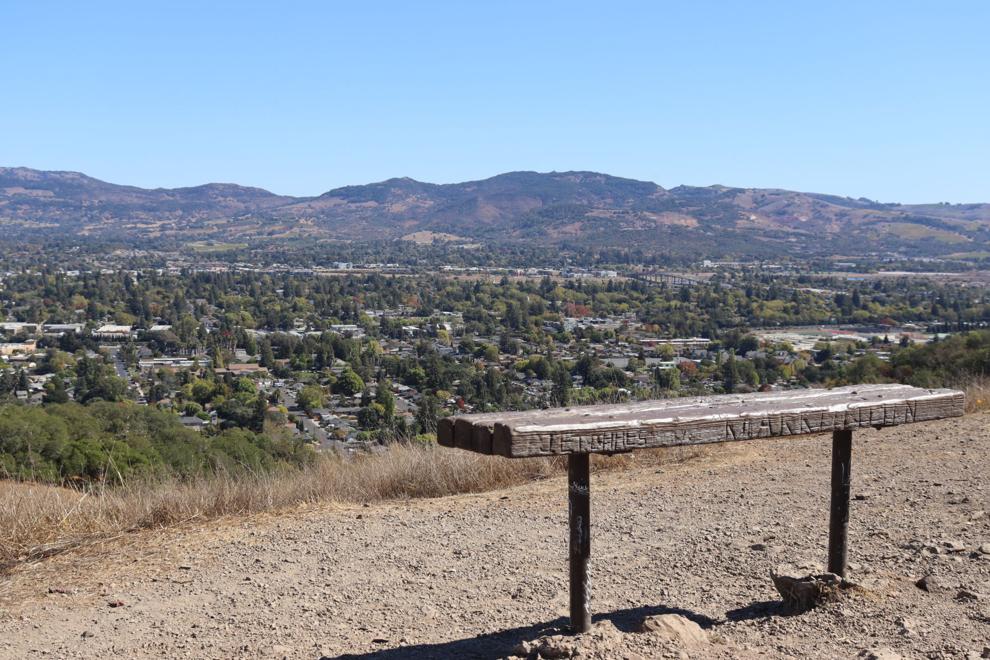 Four years ago, the city of Napa's Parks and Recreation Department and the UC Master Gardeners of Napa County reached an agreement to create a learning garden at the Las Flores Community Center in Napa. The idea was to transform part of Las Flores Park into an educational opportunity for the community. The result is the Las Flores Learning Garden (LFLG).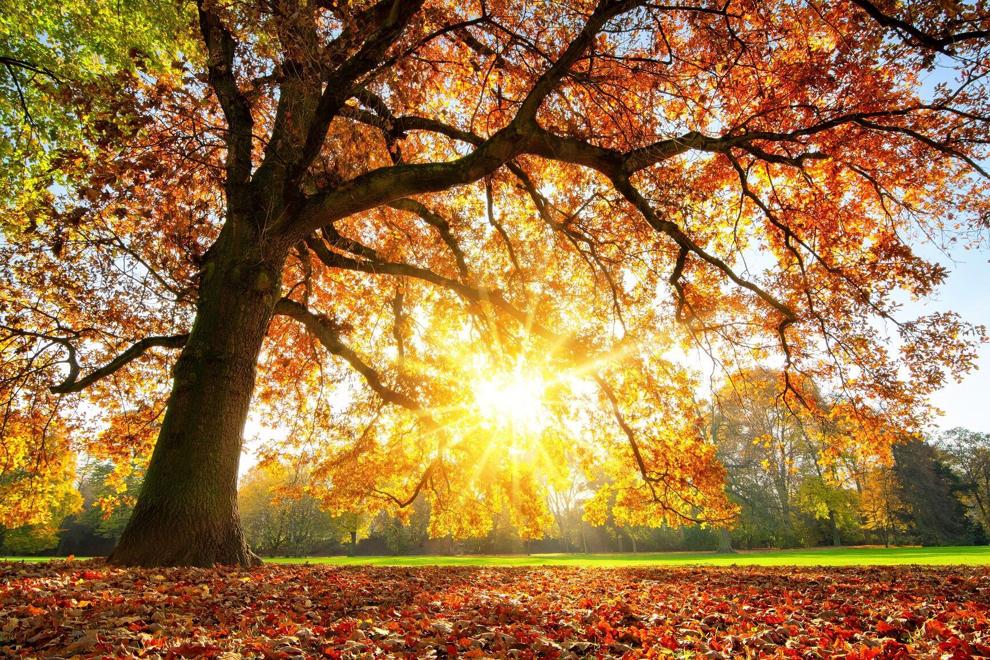 I used to wonder why hard apples were growing on some of my oak trees. Then I learned they were not apples but nests for Andricus quercuscalifornicus, a tiny wasp that builds these galls as a nest for raising their young.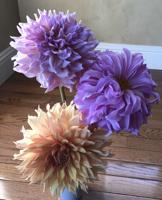 Why do I love dahlias so much? They are the perfect summer flower blooming in a wide range of forms and colors, from brilliant reds and purples to variegated pinks and lovely whites. They can be the size of a dinner plate or as small as the tiny balls called pom poms, with petals from straight to curly and everything in between.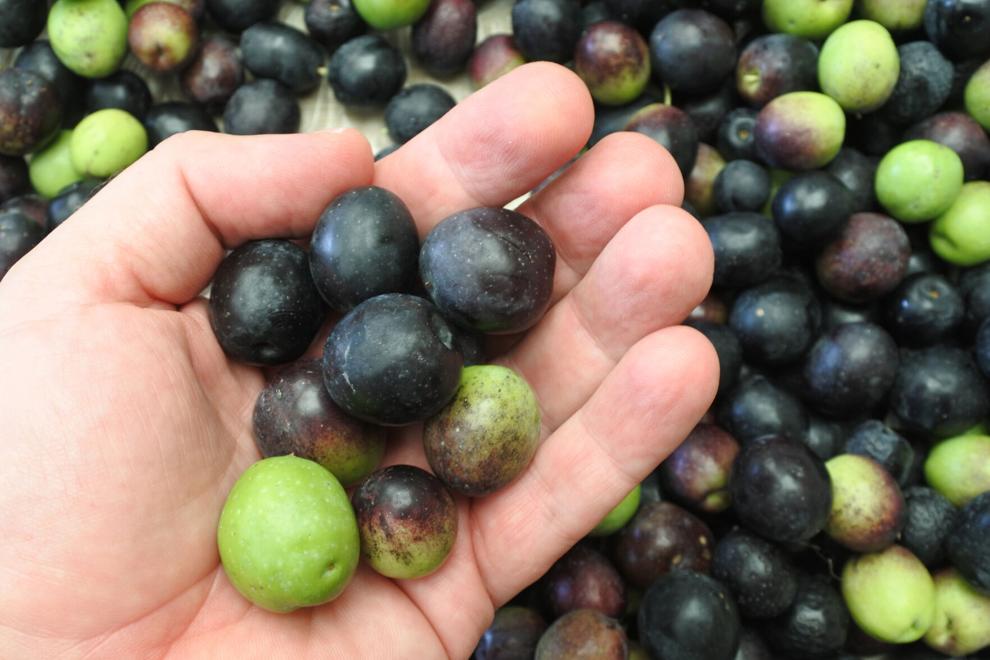 In 1999 David Layland planted nine Manzanillo olive trees. Over the years I've added another fourteen trees and they are all still alive and producing fruit for olive oil. He says his early success relied more on dumb luck and less on good planning. He's passing along that knowledge.
Want to grow successful tomatoes in 2023? Master Gardener Cindy Watter  provides some useful tips.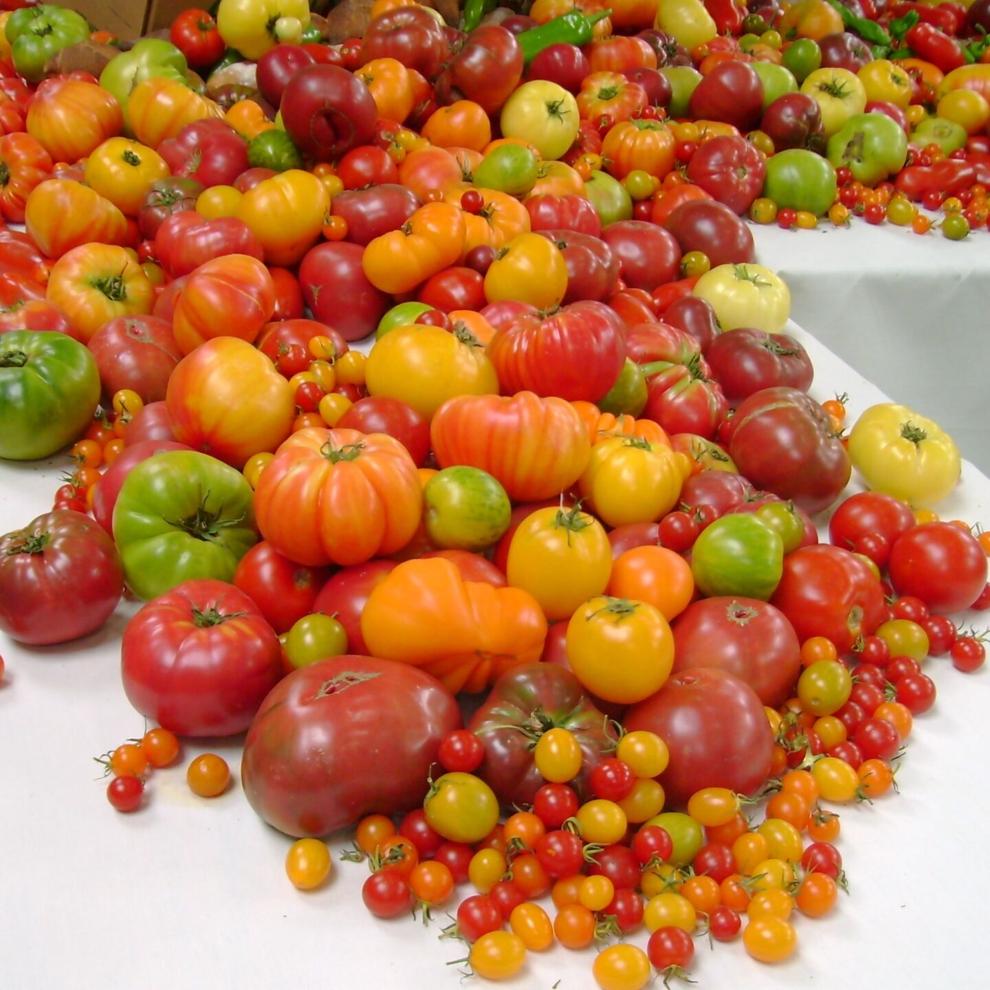 UC Master Gardeners of Napa County's annual tomato sale, a harbinger of spring is April 15.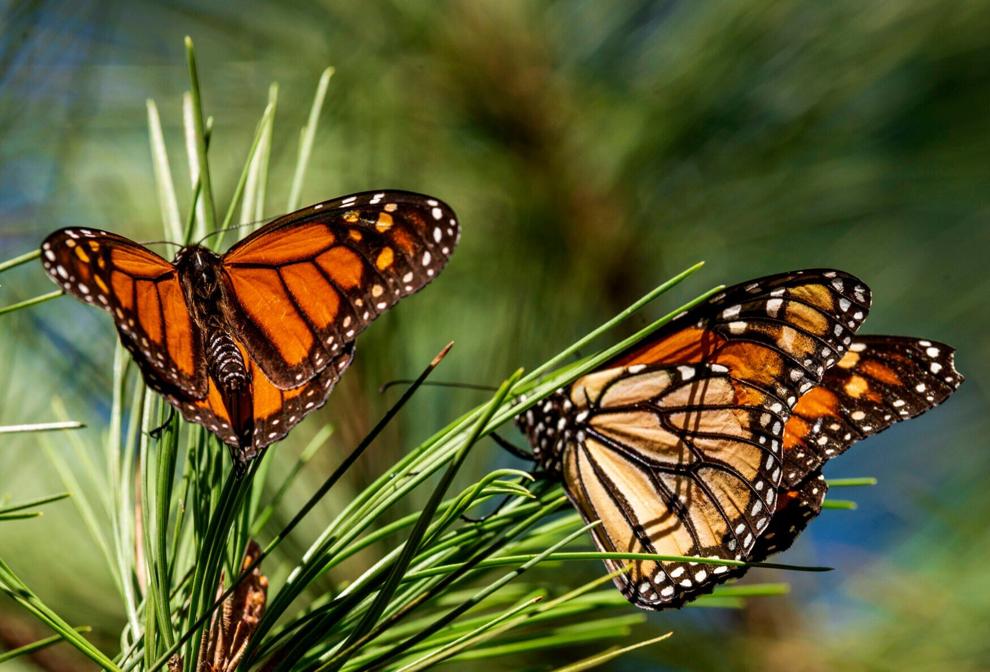 Spring is in the air and it is time to plant milkweed for the monarch butterflies.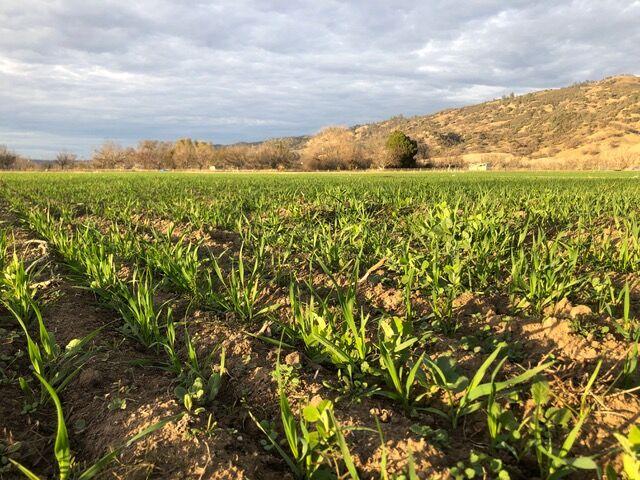 Regenerative agriculture is a new term, but the practices go back hundreds of years to indigenous peoples.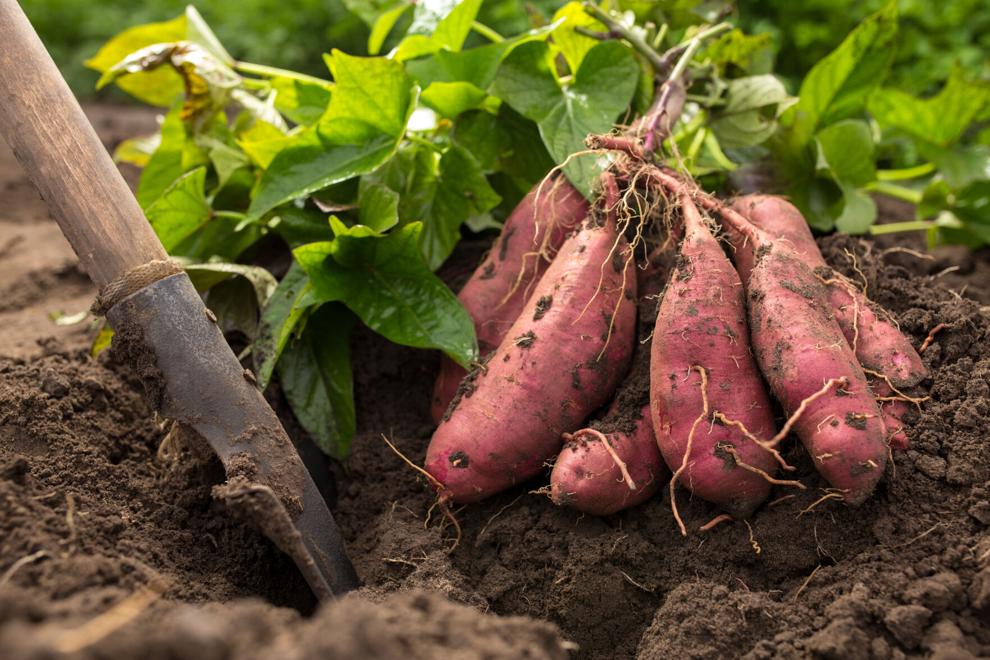 Sweet potatoes are one of the most nutritious vegetables you can eat and you can easily grow them in pots on your patio.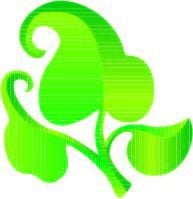 Another advantage to keeping fruit trees small is that you can fit more of them in a small backyard.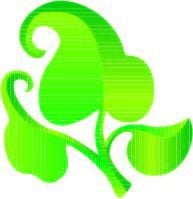 How can composting human remains reduce death's carbon footprint?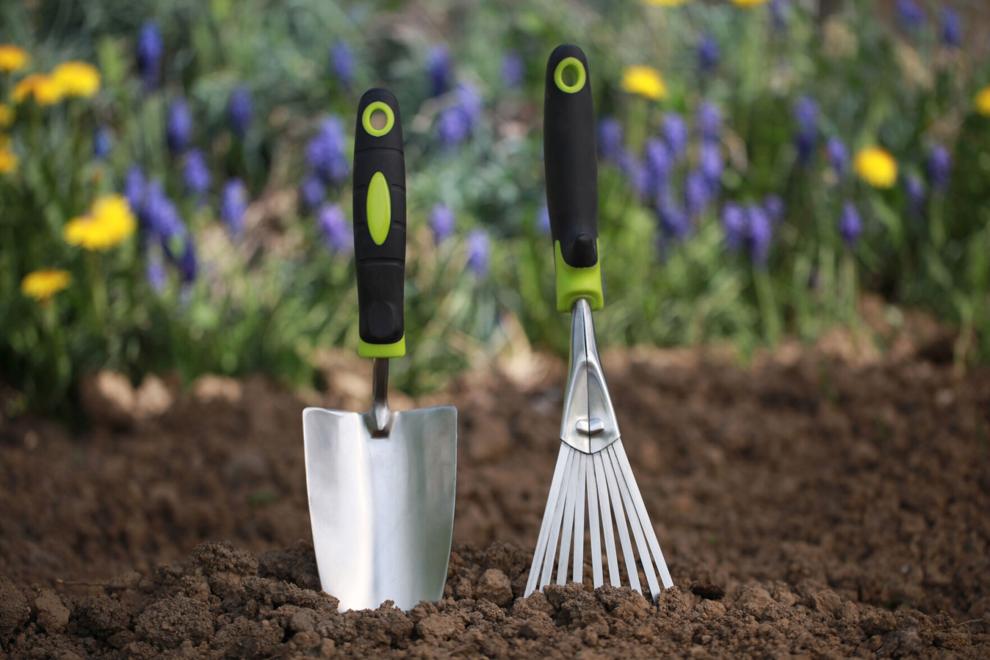 Did you know that some of your plants have sports? Not the athletic kind, these sports are chance offshoots that are genetically different from the parent plant.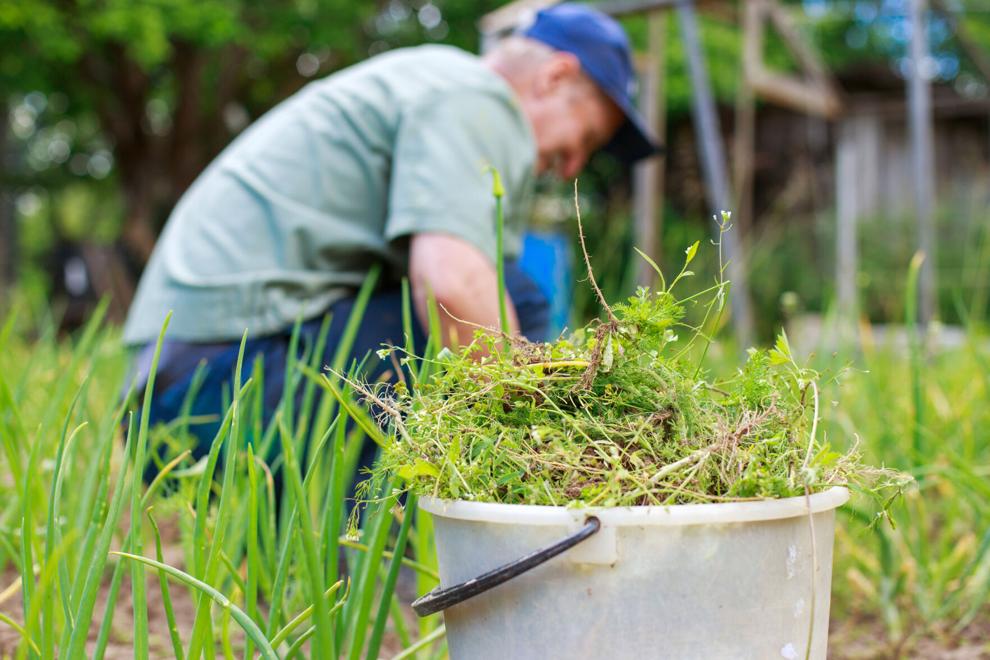 Procrastination is rarely one's friend, but never is this truer than when dealing with weeds, according to Napa County Master Gardener Cindy Watter.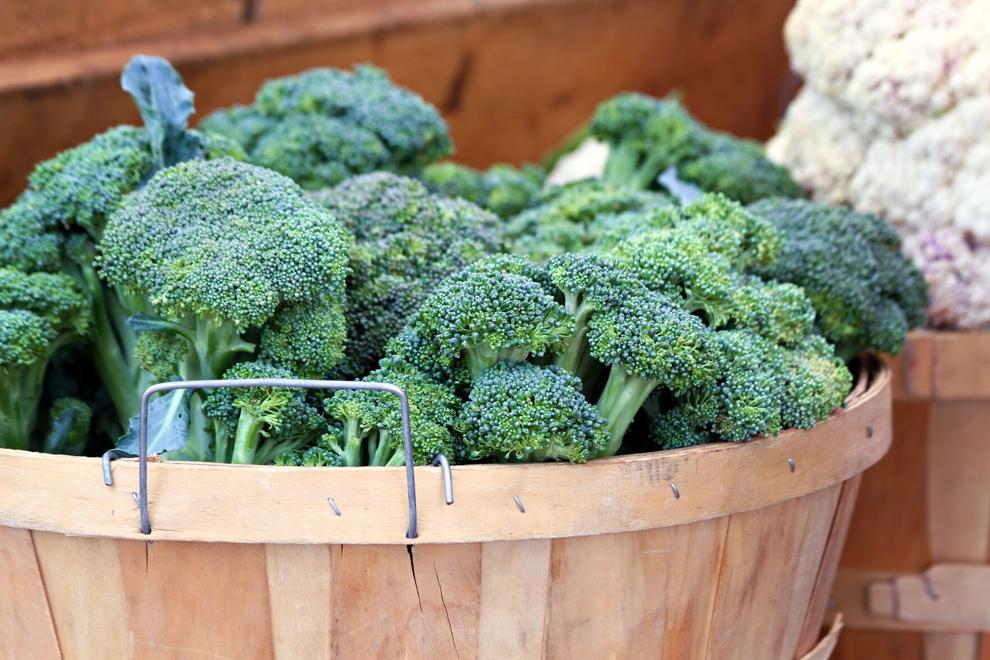 In our mild Napa Valley, you can harvest broccoli most of the year. Of course, you might have to contend with pushback. The spouse of a participant in the recent Master Gardener broccoli trials reportedly asked, "Do we have to eat broccoli every night?"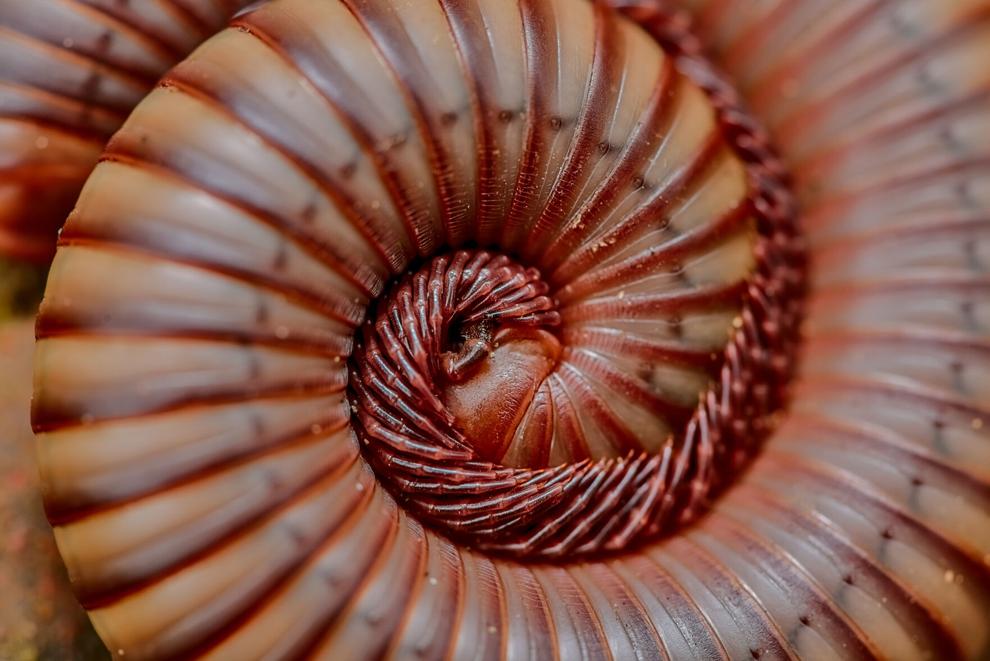 Millipedes and centipedes are distant cousins from different species, but both are beneficial residents in your garden.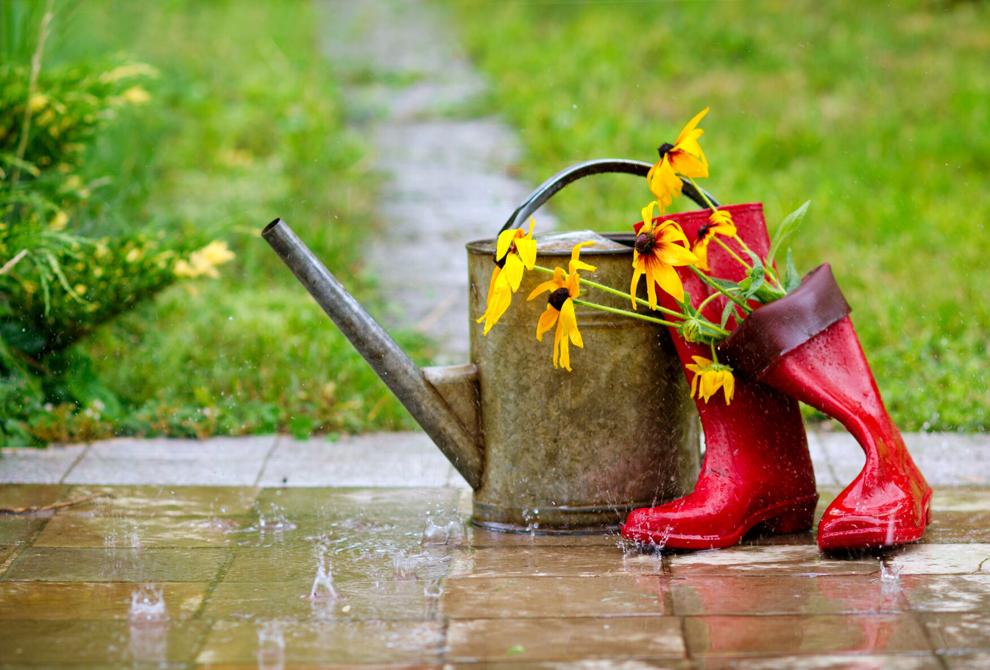 From the mundane to the ambitious, gardening tasks abound after rainy weather. Just bundle up and get started. Your garden will thank you.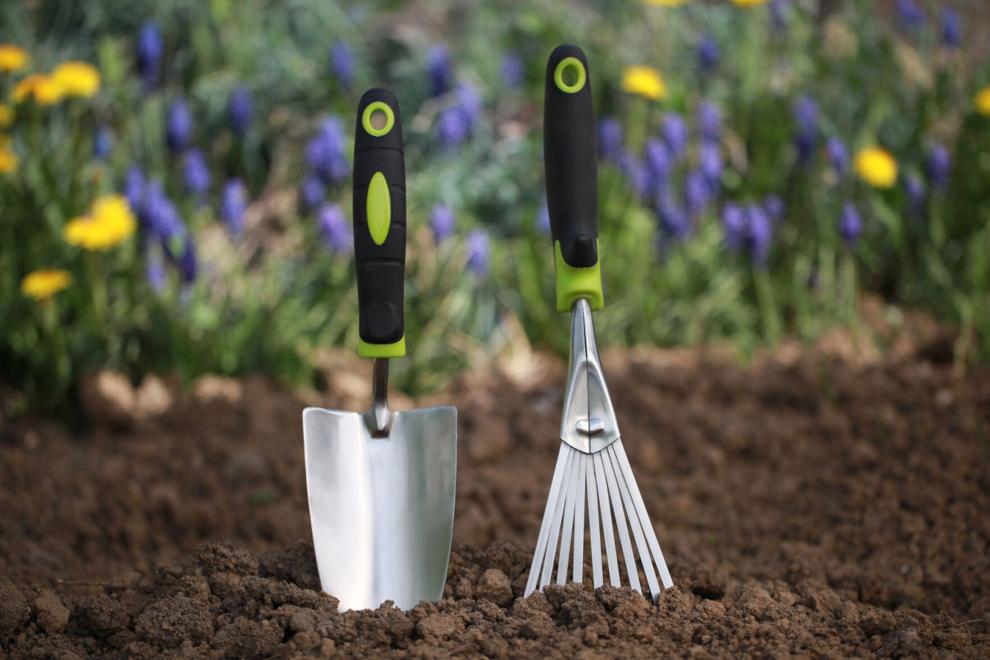 UC Master Gardeners of Napa County are a "heterogeneous and (politely) opinionated" group, writes Cindy Watter. But they (mostly) agree on what Watter calls "The Five Rules of Gardening."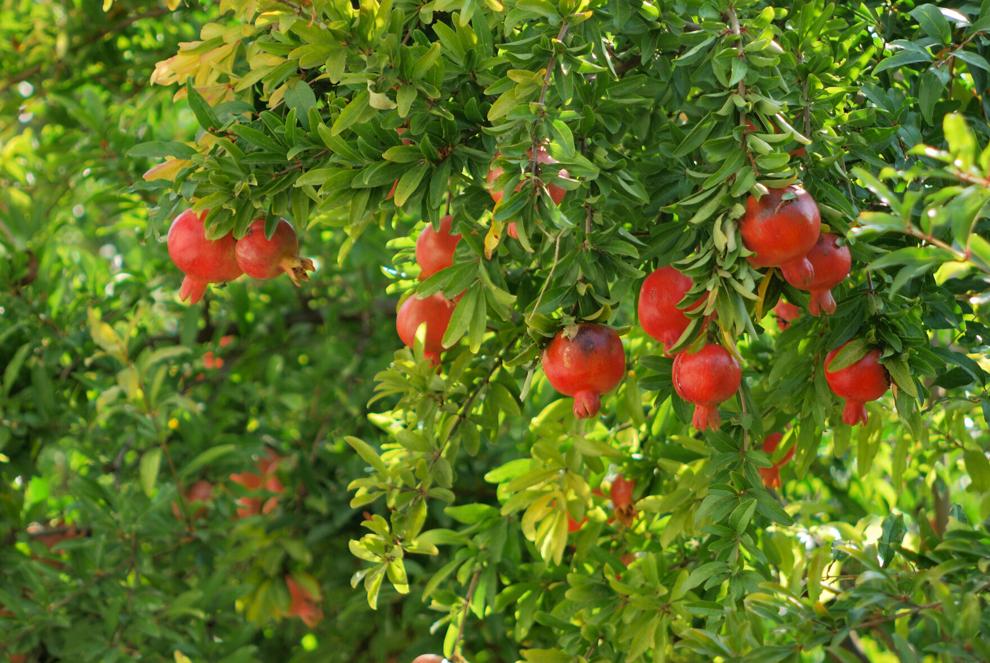 Pomegranates are beautiful, and their sparkling fruit reminds us of summer even in the dead of winter. They grow well in Napa County, if you follow these tips.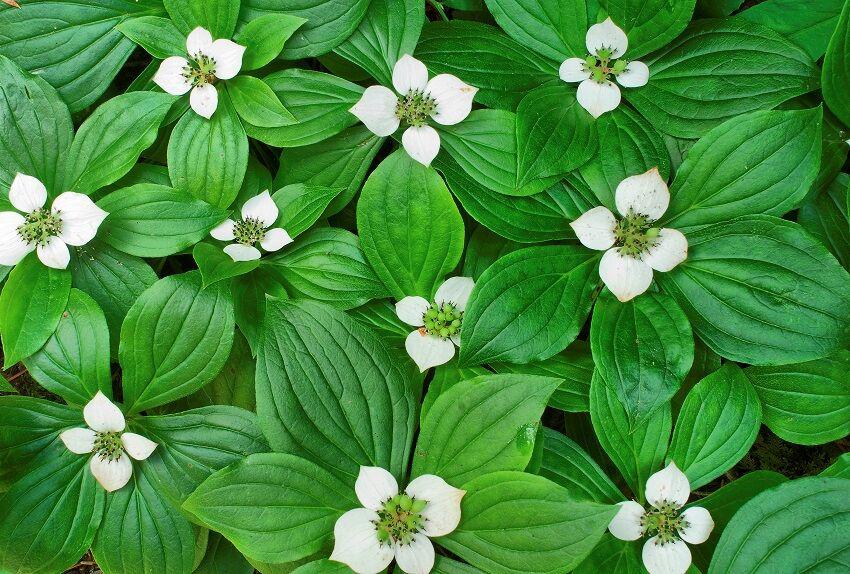 I recently discovered the bunchberry (Cornus canadensis), a ground-hugging dogwood, and could not resist it. The leaves resemble those on thei…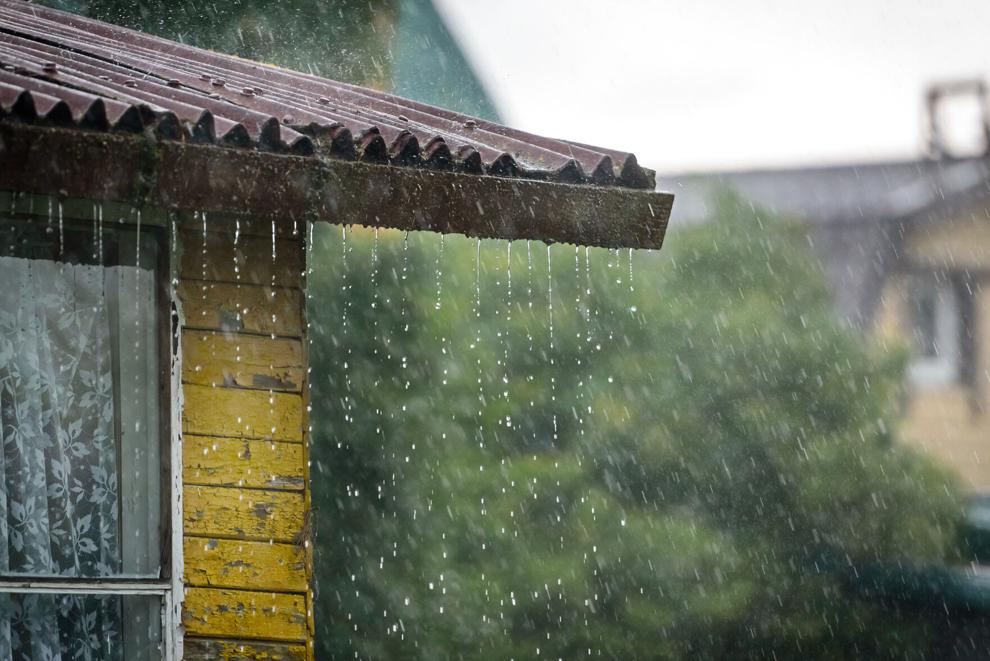 Now that we're finally getting some rain, don't let it fall off your house, down your gutters and into the storm drain. Catch some of it and use it in your garden.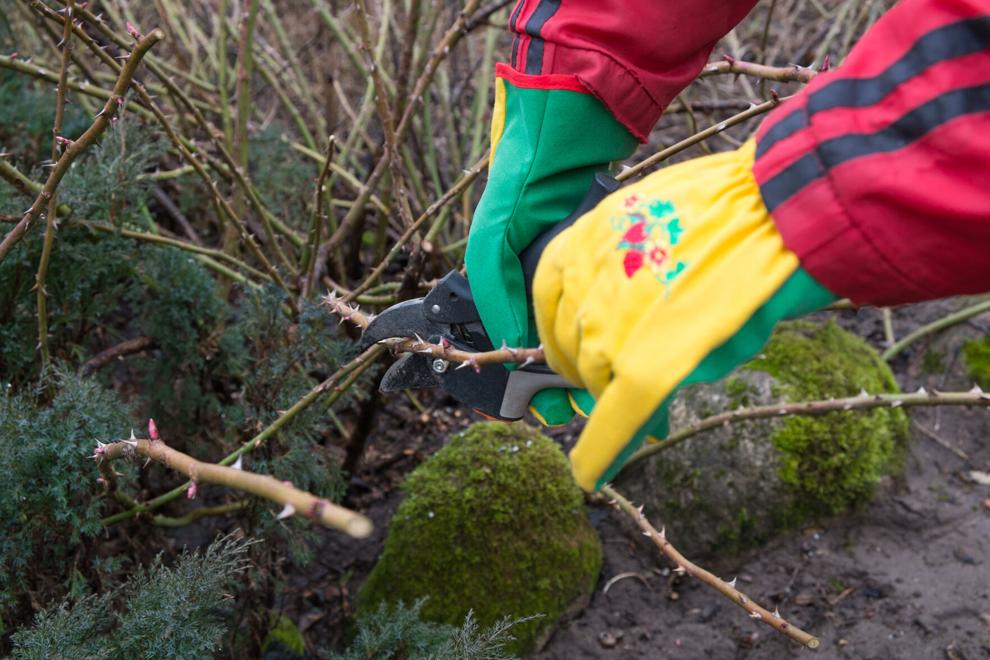 With winter's official start less than two weeks away, it's rose pruning time.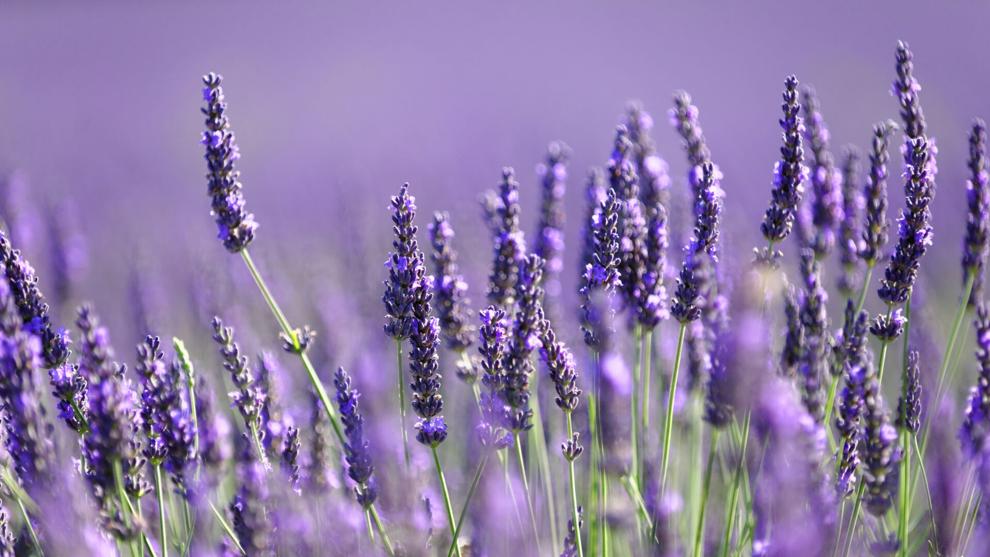 A great lesson for all gardeners: stick with plants suited to local conditions. Given climate change, we should also be mindful of a plant's prospects for long-term success.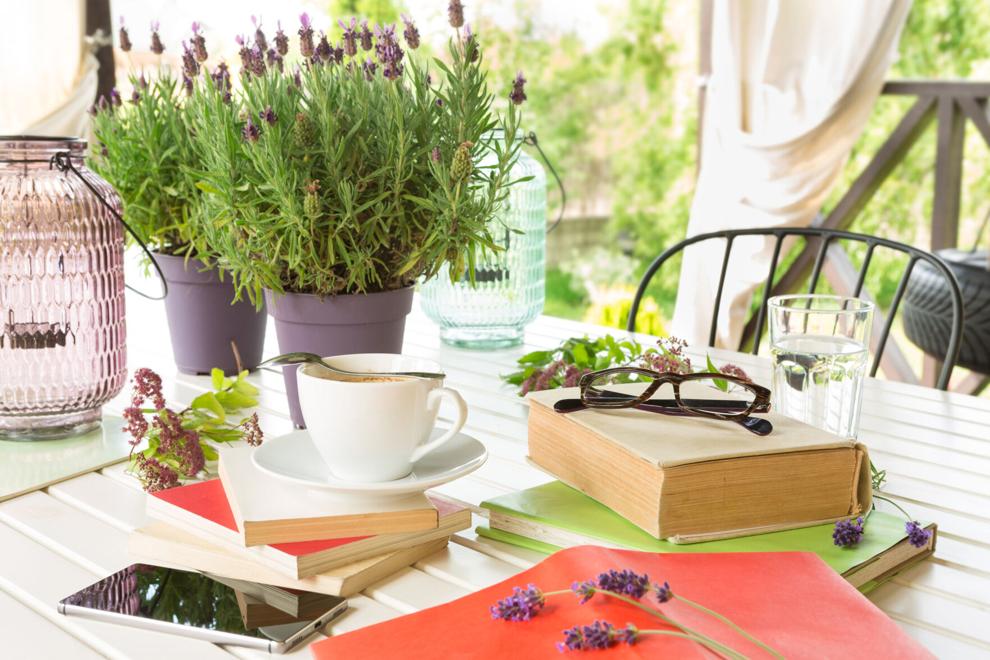 Perusing garden books, you can travel the world's great gardens without leaving your chair, and learn how to make your personal landscape healthier and more sustainable.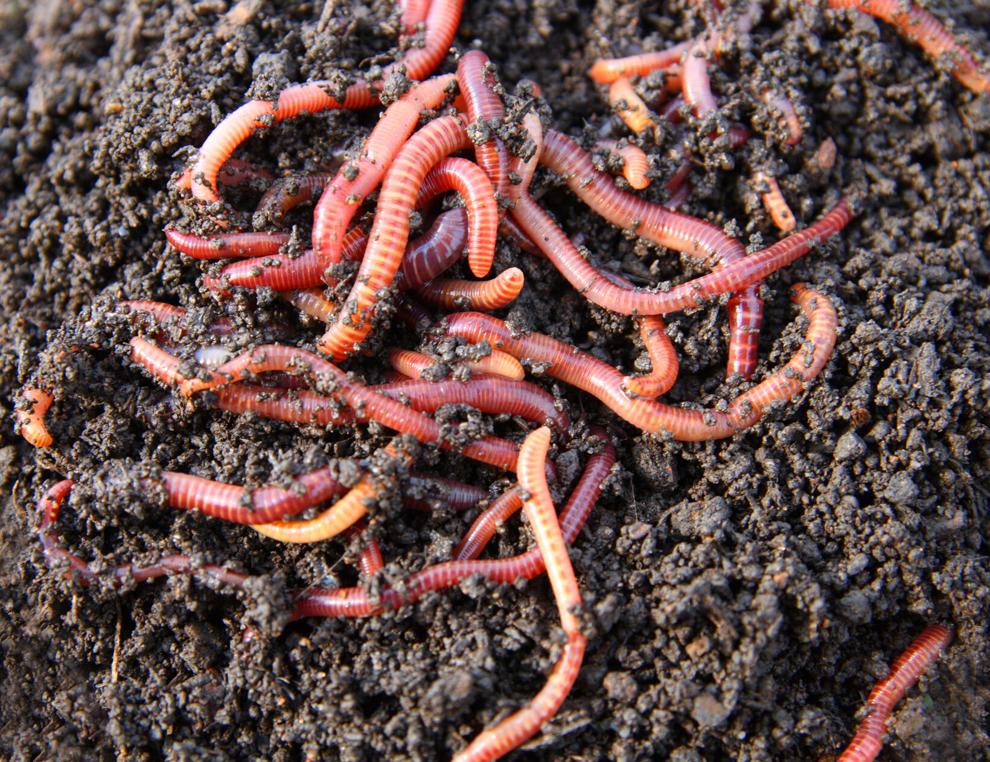 Fall is the time to get your worm compost bins in order.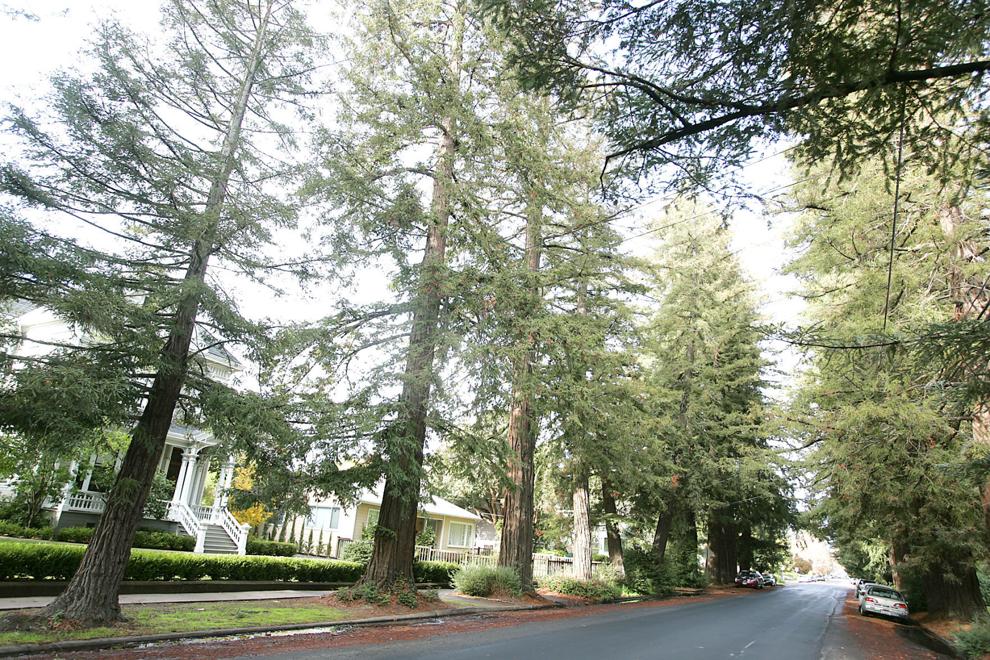 Urban forests include not only our street trees but also trees planted in gardens and yards, all playing an important role in the health of our community, people and wildlife.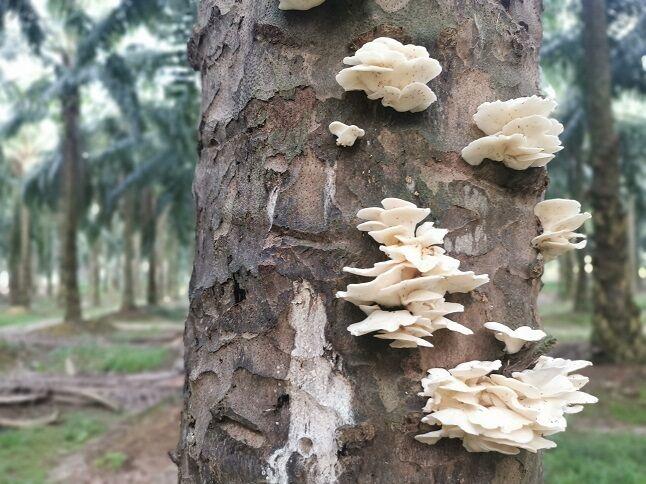 Mycoremediation—using fungi to repair environments—is a new area of mycology (the study of fungus) that shows promise.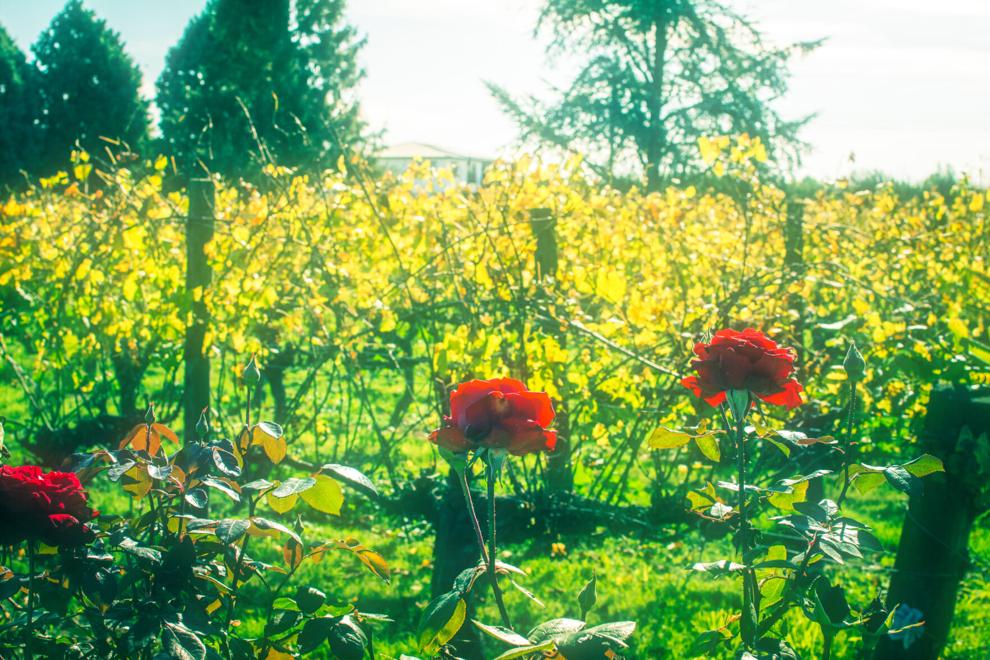 Roses blooming at the end of vine rows in spring and summer is a sight almost as familiar as the winter mustard bloom. But why do grape growers plant them?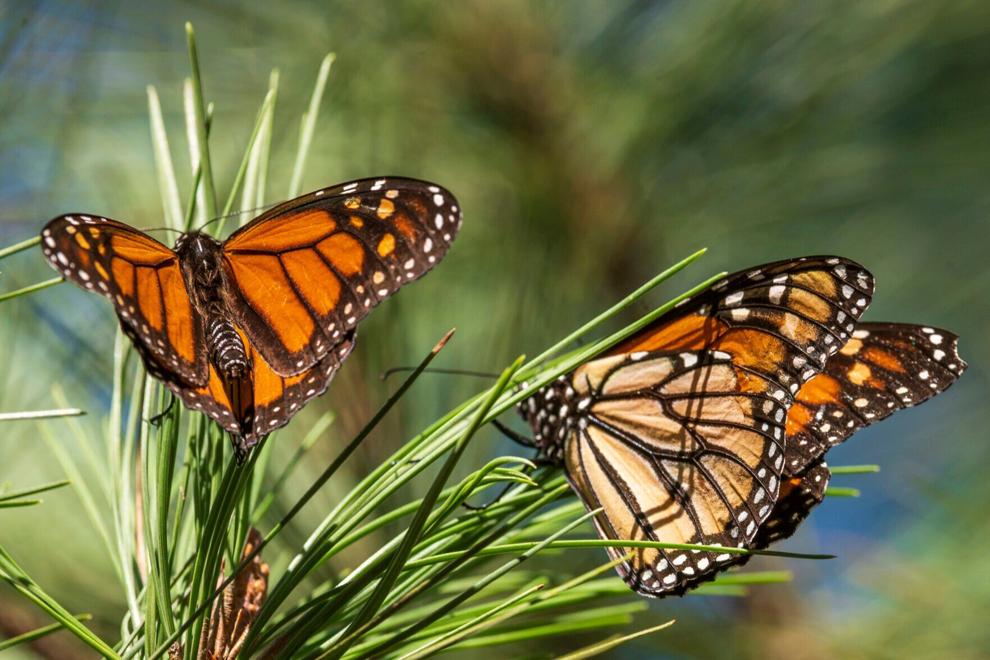 The monarch butterfly has suffered a huge decline all over the U.S. One way to help them is to plant more milkweed so they have food as they travel through California.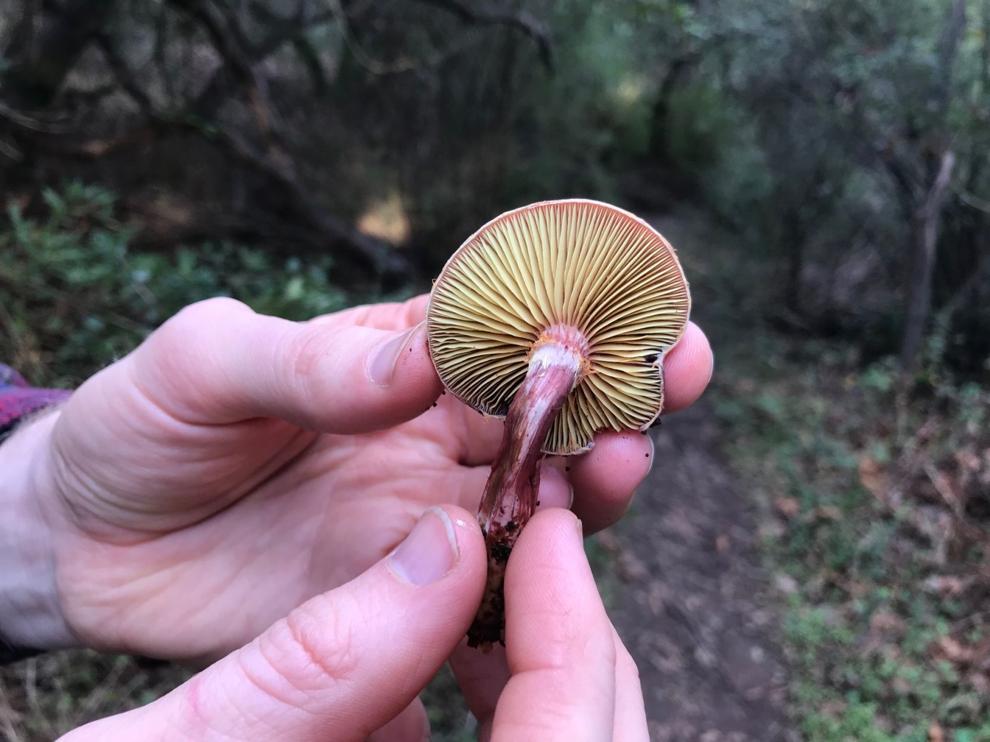 Mushroom hunting is fun, writes Master Gardener Cindy Watter. "Educate yourself and take a guided walk."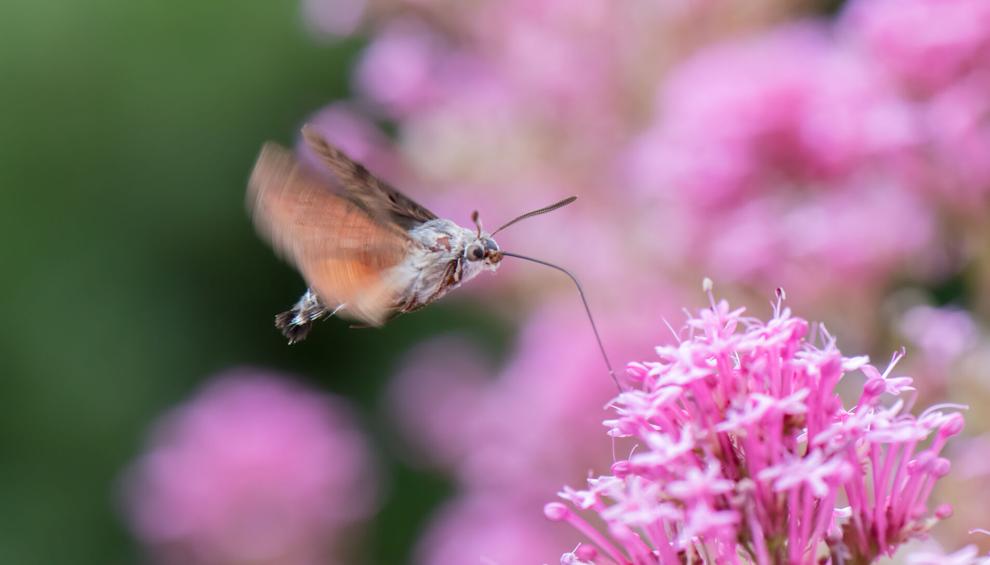 Here's a guide to growing Jupiter's Beard in your garden.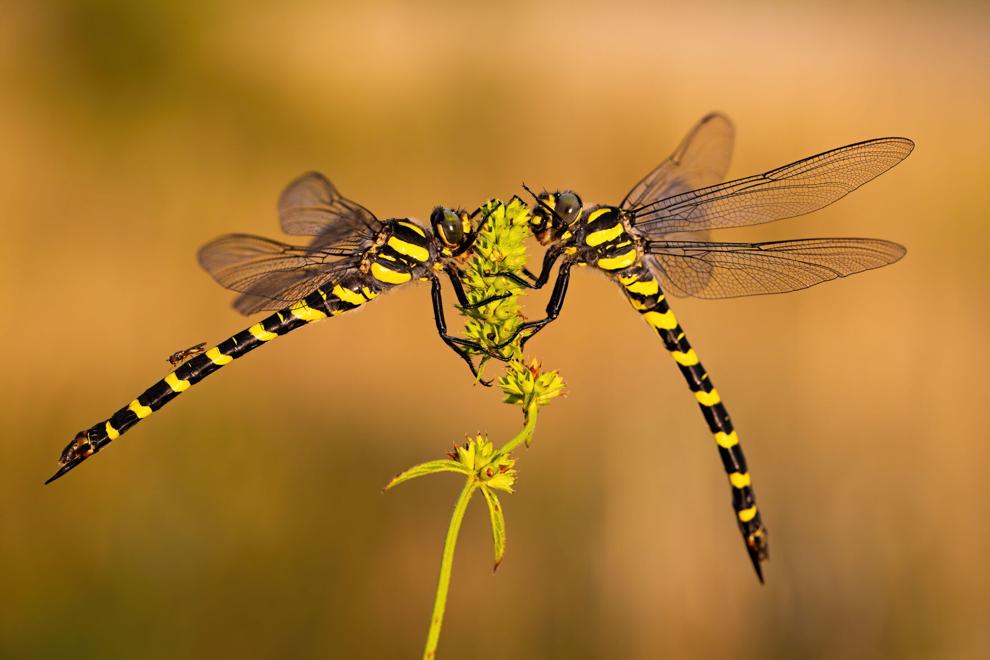 According to the UC Davis Bug Squad, insects contribute an estimated $57 million annually to the U.S. economy, yet many are close to being endangered species. Here's how to help them.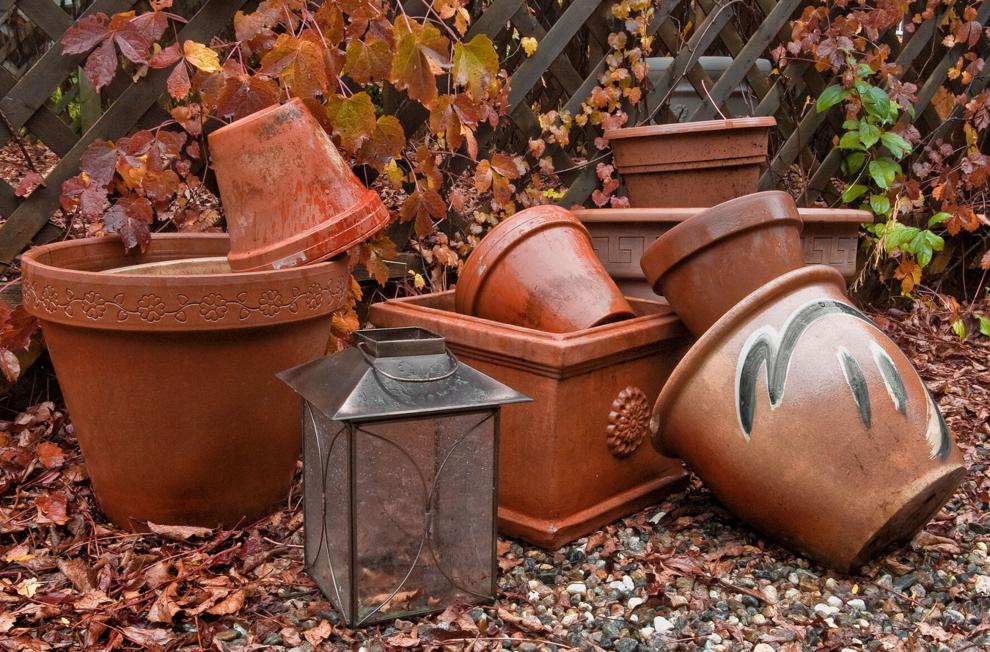 The main thing is to enjoy your garden. It should be a place for relaxation; don't worry about everything looking perfect.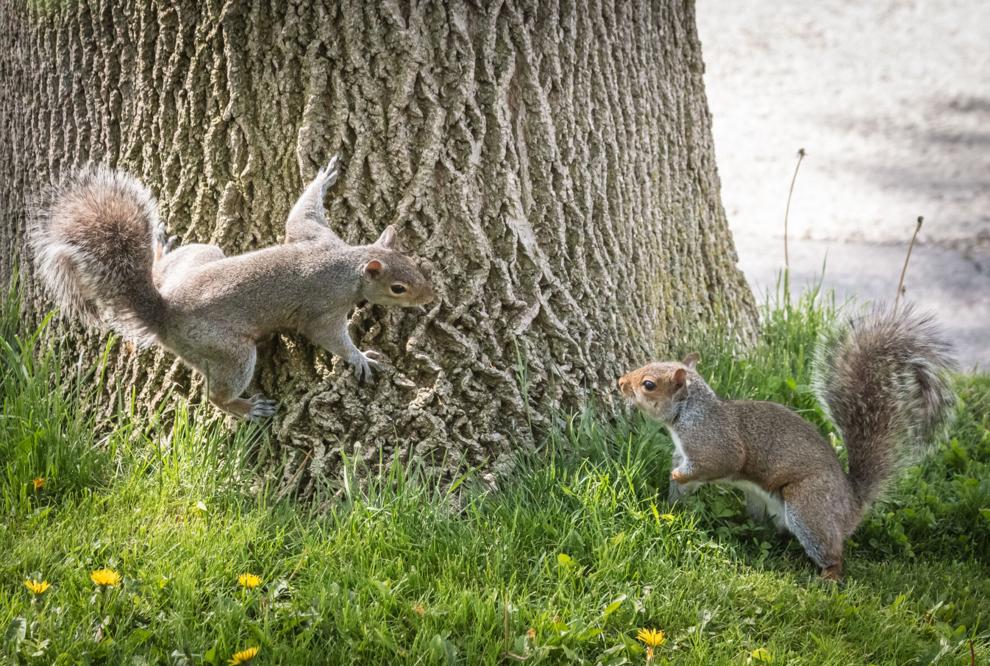 Napa County Master Gardener Penny Pawl installed an owl box in her yard, and a mother squirrel decided it was a fine place to raise her kits.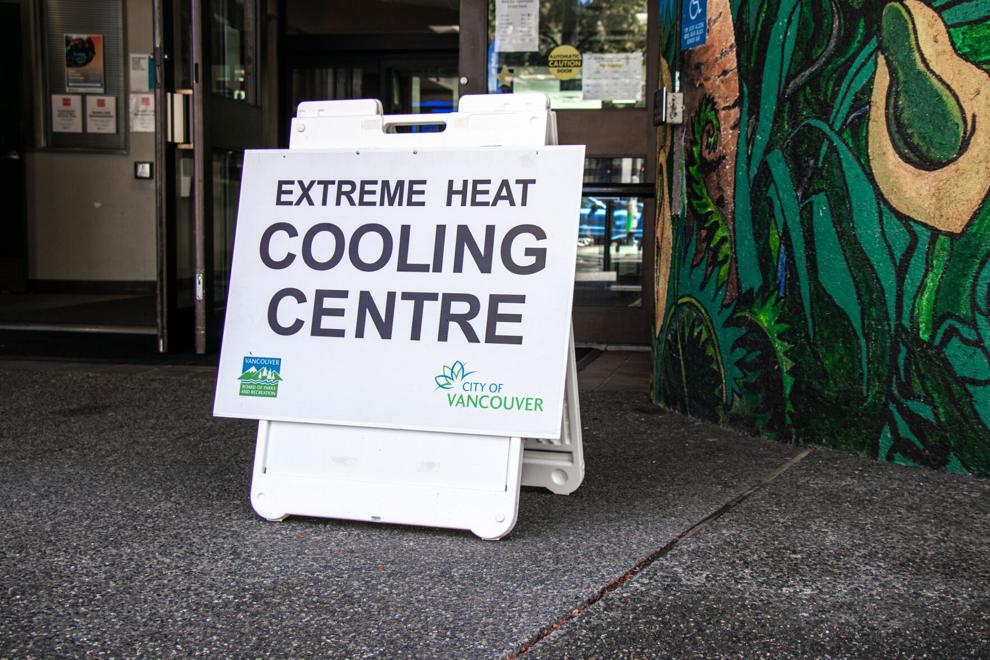 On any given day, air and surface temperatures tend to be higher in urban areas than in surrounding rural settings. This phenomenon is called the heat-island effect.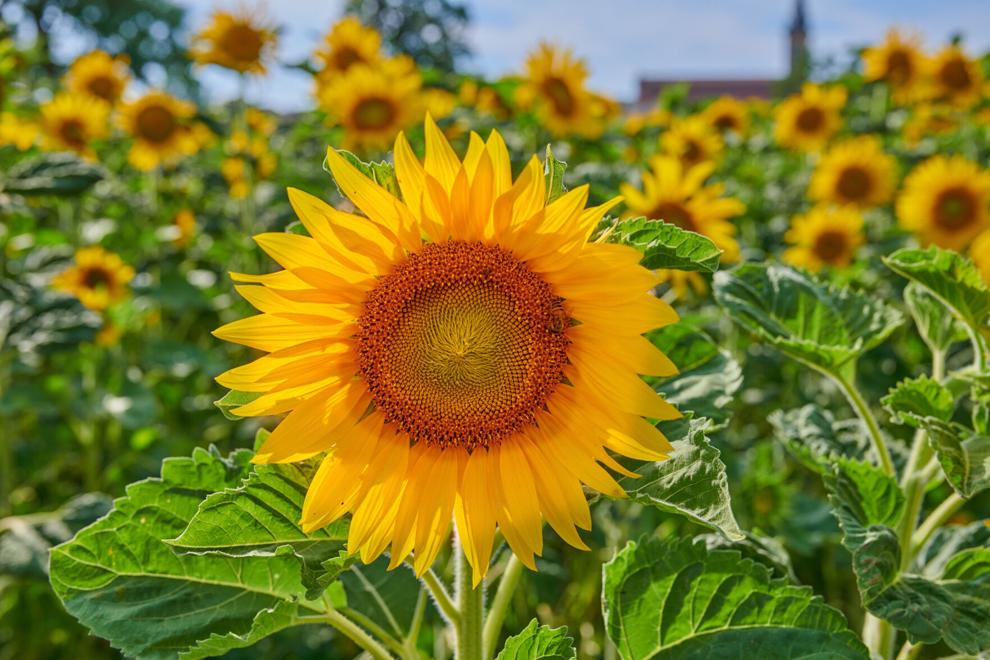 Easy to grow, sunflowers are called the "clever plants" by UC Davis researcher Dr. Stacy Harmer.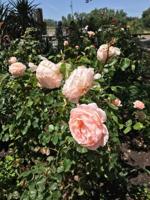 Lessons noted from the gardens at Saintsbury Winery in Carneros.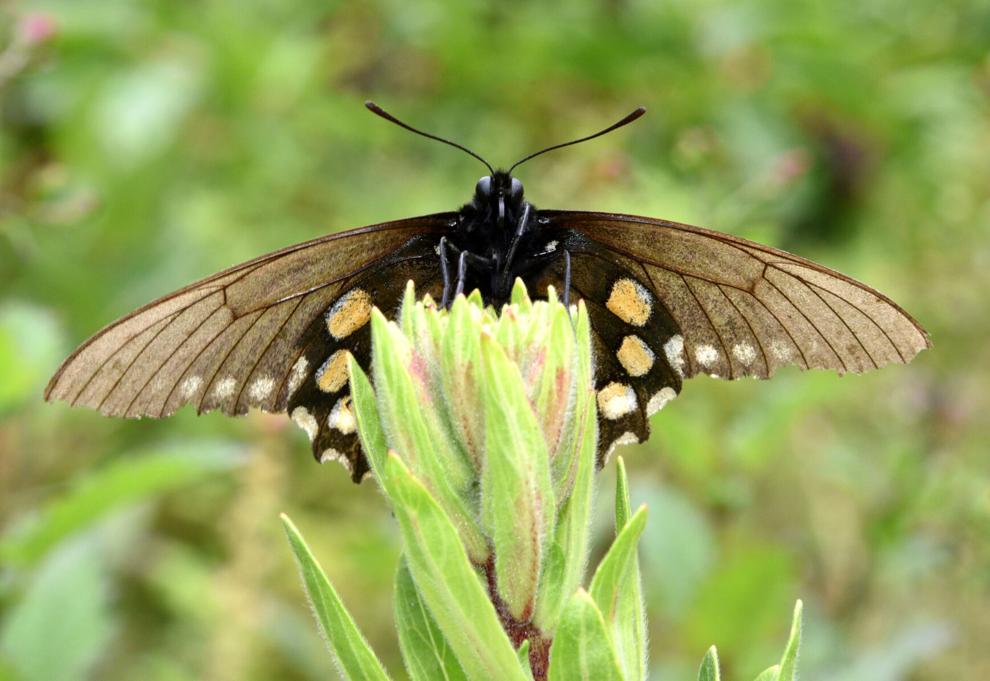 Master Gardener Penny Pawl explores the relationship between the Dutchman's pipevine, found in Napa, and caterpillars that safely consume the poisonous plant, which in turn makes the butterflies toxic to predators.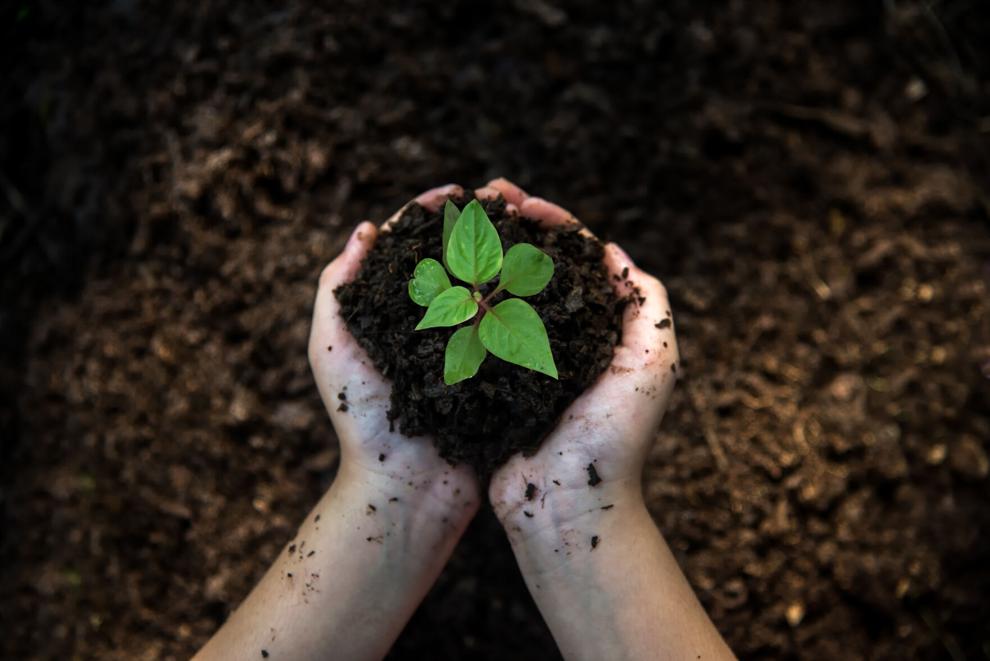 Keep your soil covered, the UC Master Gardeners of Napa County say. But what does covering the soil mean? Why do we want to cover it? And with what?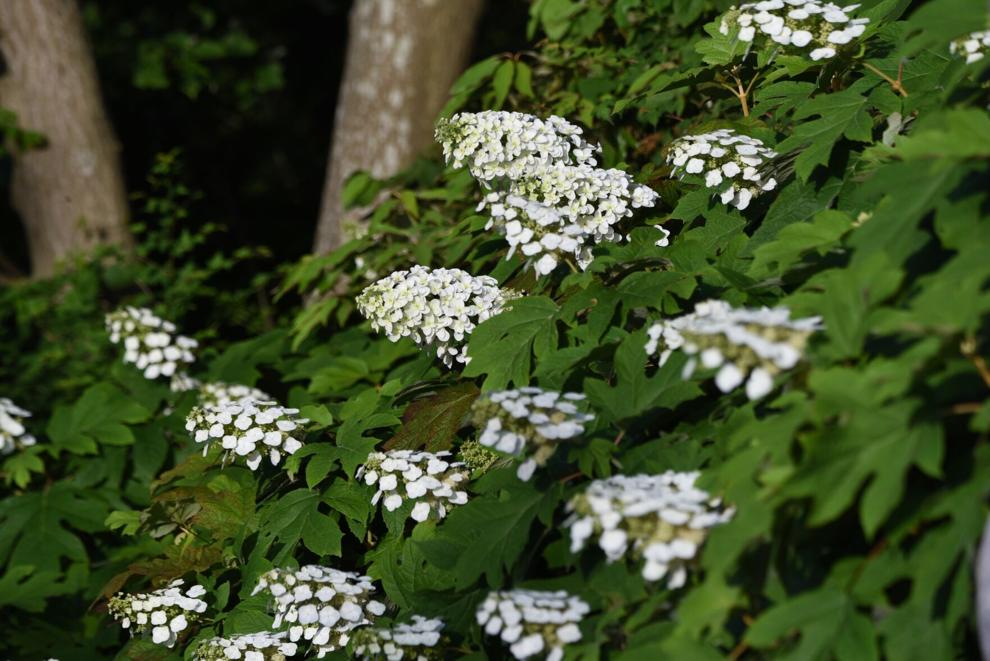 Most hydrangeas are real water gluttons, but the oakleaf hydrangea is not only dramatic and easy to care for, it requires very little water.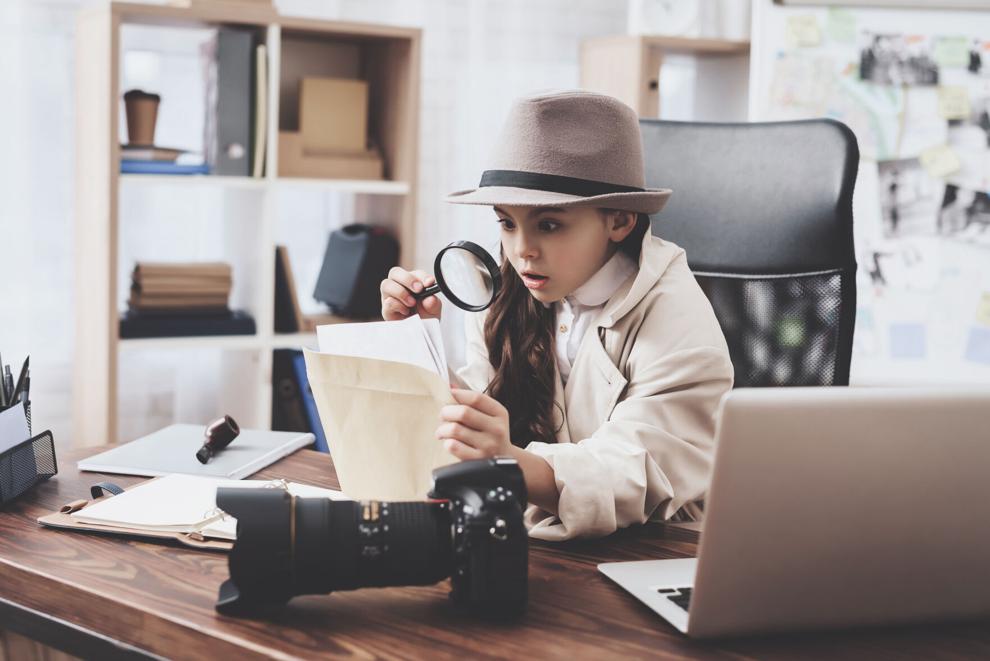 Last winter I was pleased to read that a fifth-grade student, Knox Van Emst, had read the entire series of Hardy Boys novels. He made excellen…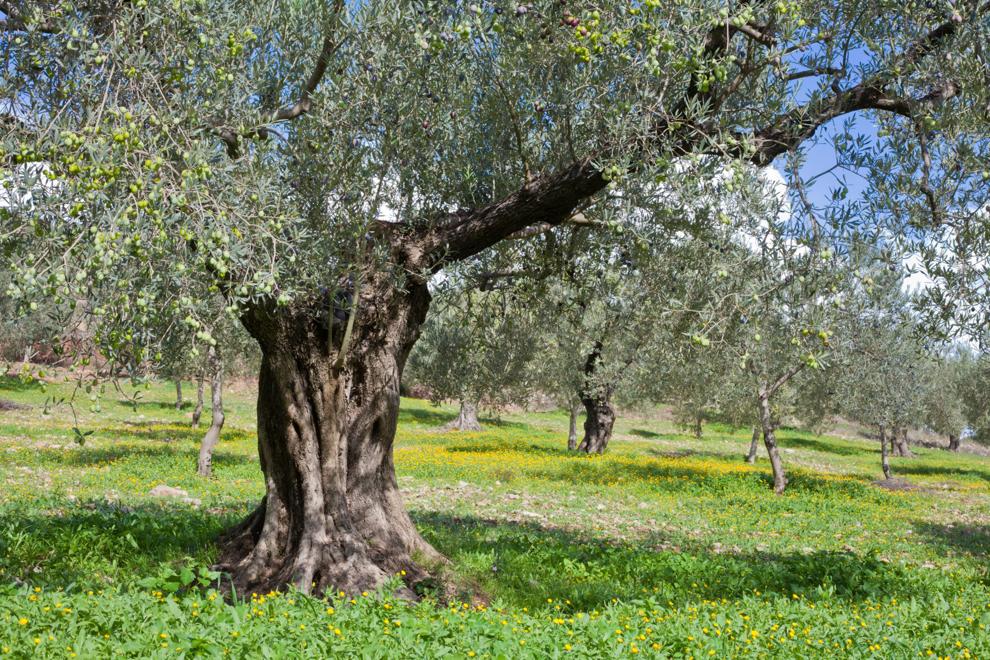 It has been said that olive trees thrive with drought, sun, rocky soil, silence and solitude. They also need a Mediterranean climate. Napa Valley provides it all.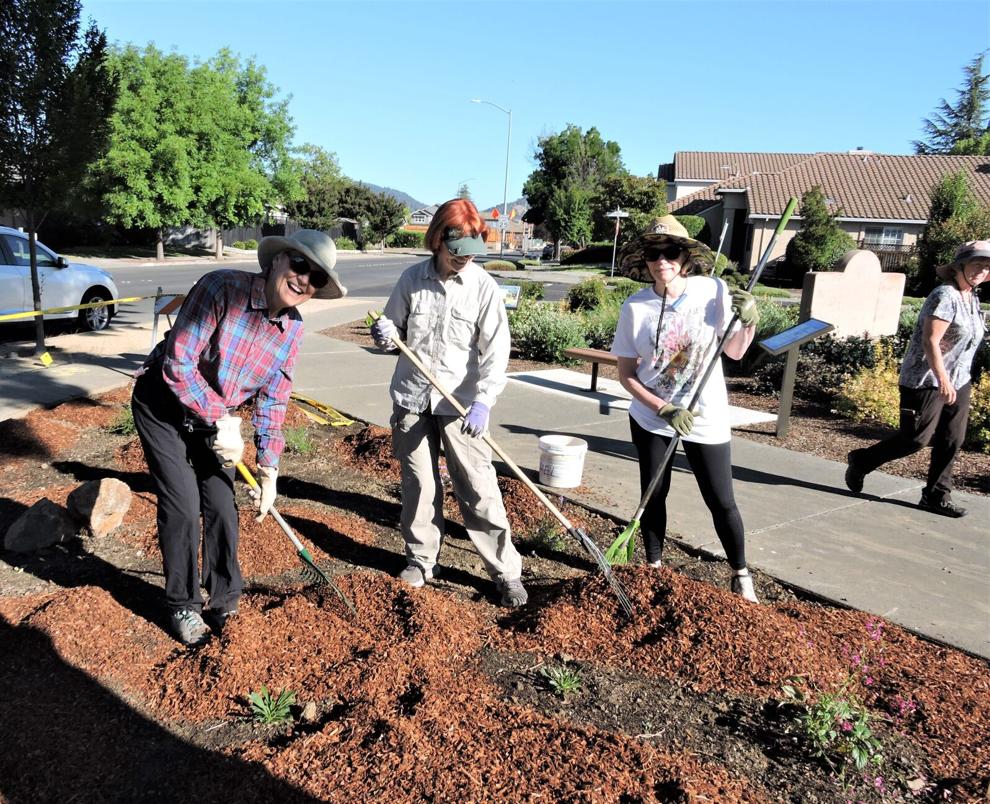 The UC Master Gardeners of Napa County have installed a new learning garden and the community is invited to the opening day on Sunday.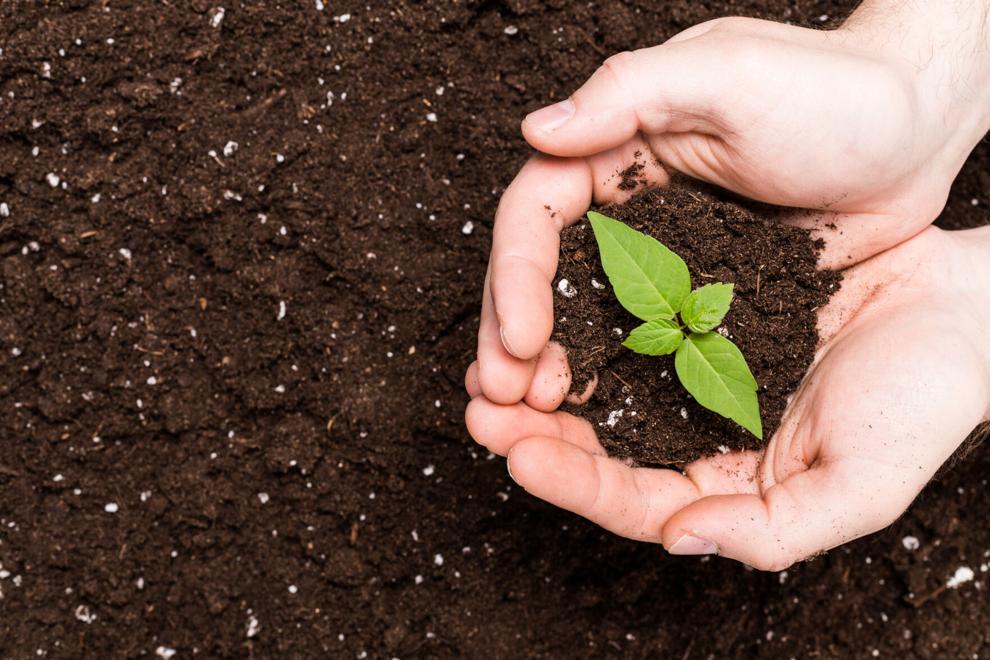 Every gardener has the ability to have a positive and significant influence on the earth's warming climate. Improving soil by adding organic material like compost helps the life in earth's over-tilled and compacted soil.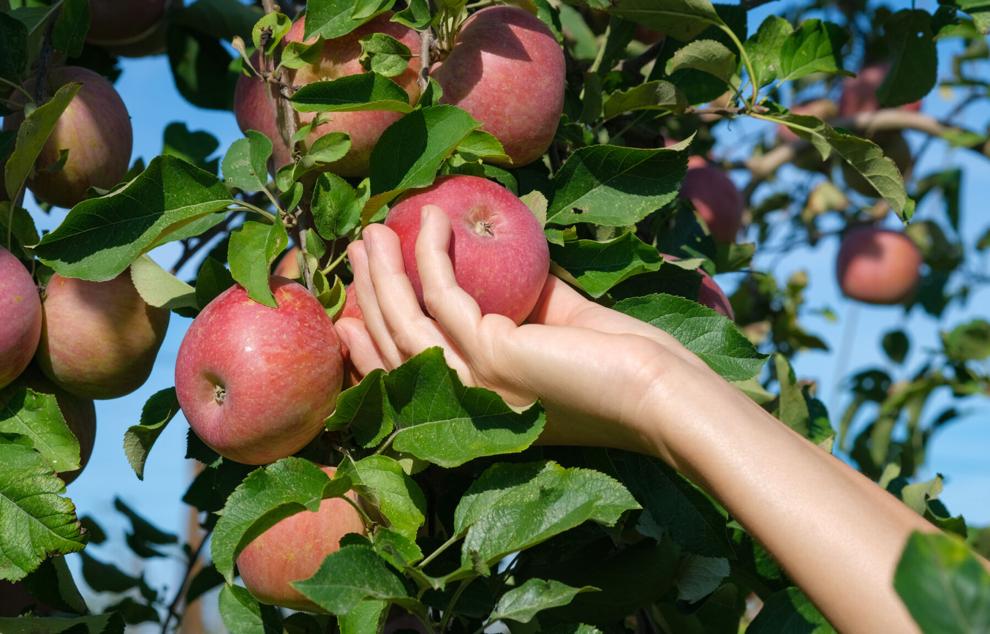 Here's a useful step by step guide to planting a fruit tree.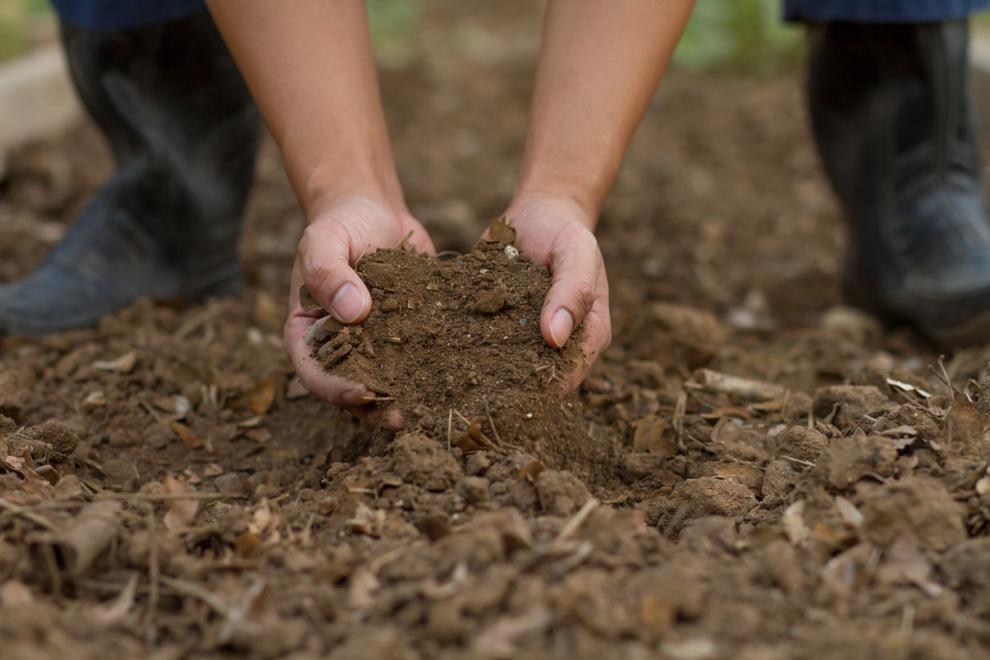 Heal the earth by healing the soil? Are we really able to slow global warming by manipulating dirt?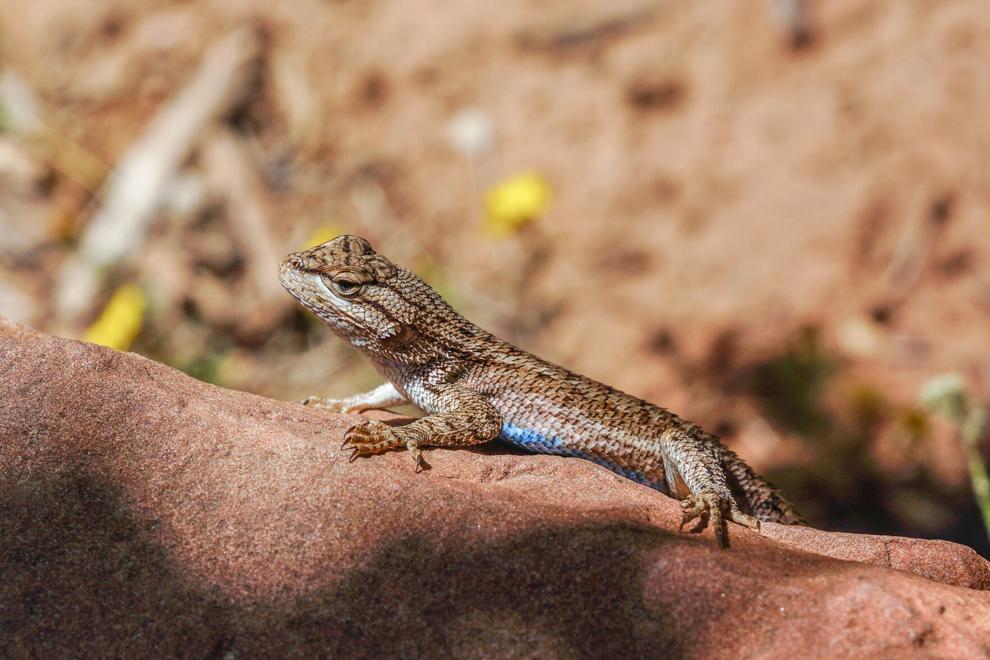 Meet soldier flies, good guys to have in your compost bin.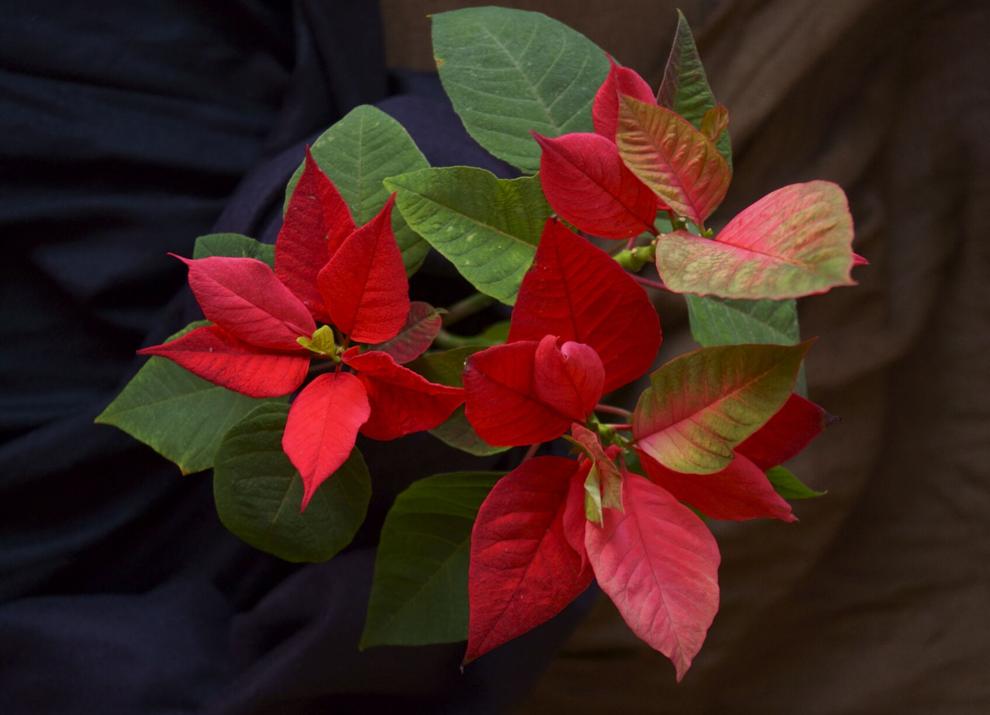 The Euphorbia family contains more than 2,000 different plants, including perennials, annuals, biannuals and many succulents.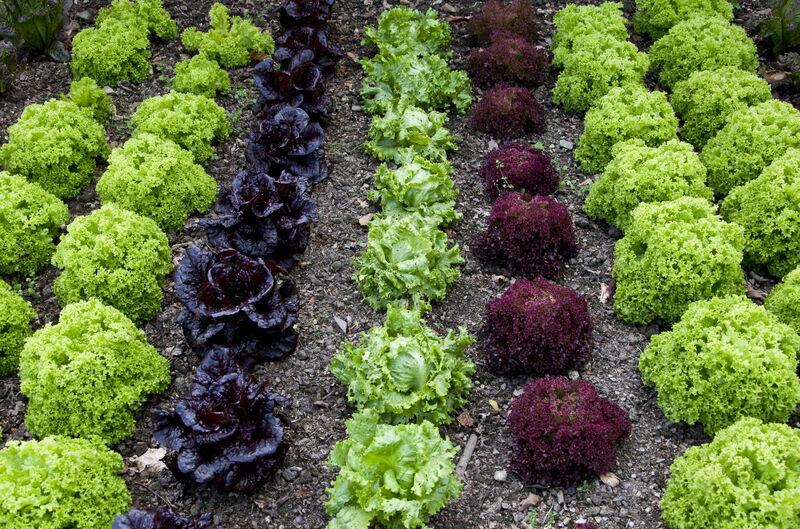 Why bother growing your own lettuce? Because there are so many wonderful types, many of which we never see in stores.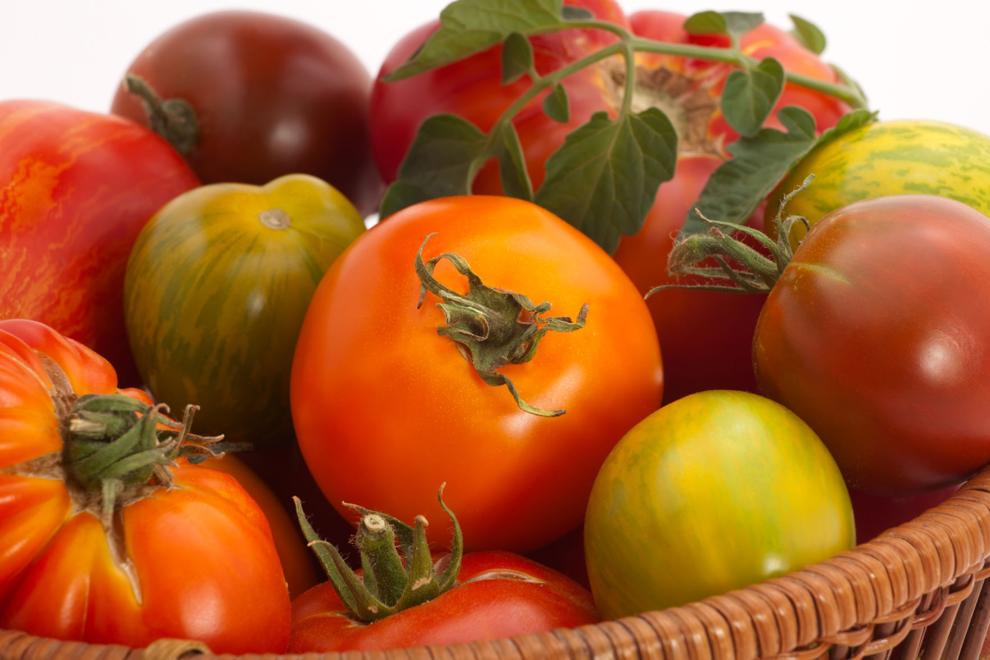 Get ready for summer tomatoes at the Master Gardeners annual sale.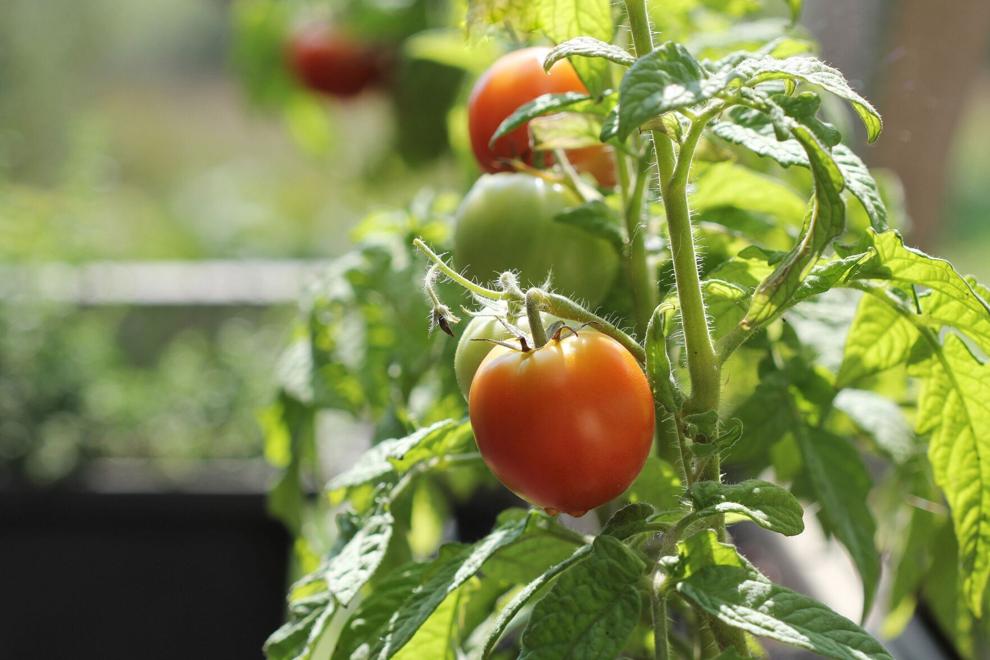 With spring planting on the horizon, the Master Gardeners have some tips for growing tomatoes in containers.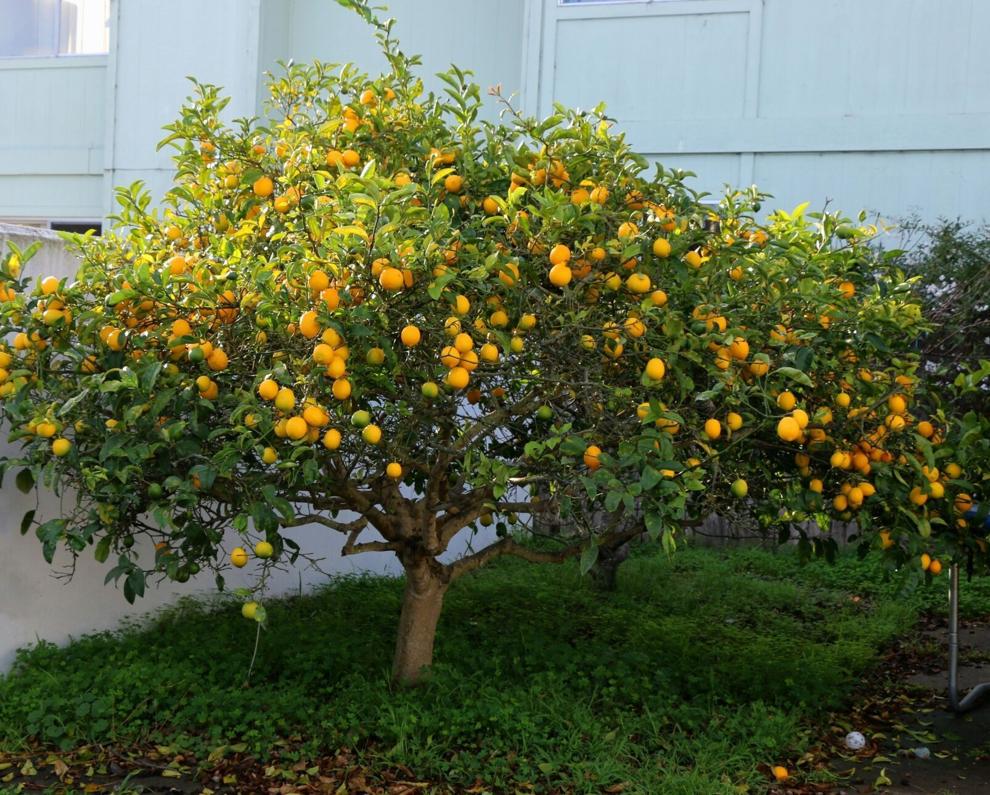 Access to Meyer lemons is a good reason to remain in California, writes Master Gardener Cindy Watter.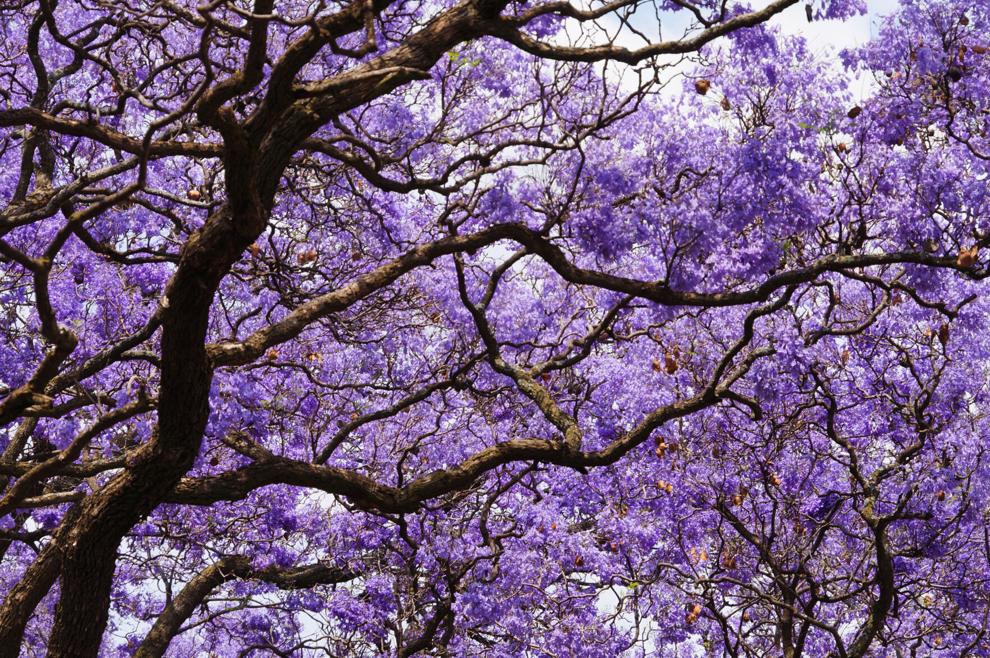 There are many flowering trees in Napa's Fuller Park, and this spring would be a good time to see them in bloom.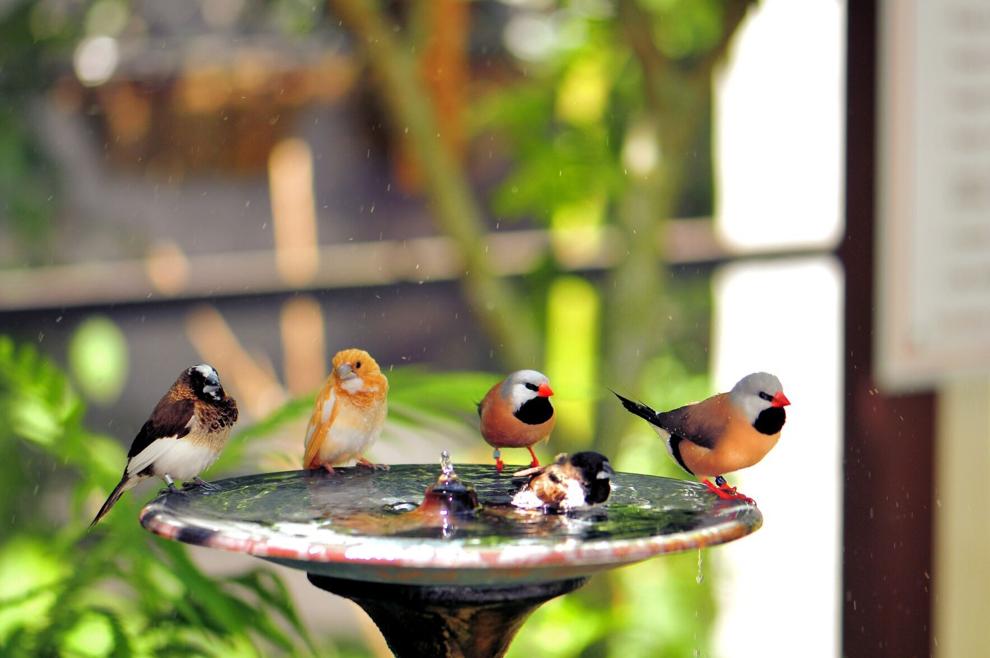 Many gardeners spend a good bit of time trying to protect plants from wildlife, but Susanne von Roseberg feels that your garden and the planet will be enriched by encouraging wildlife to visit your garden.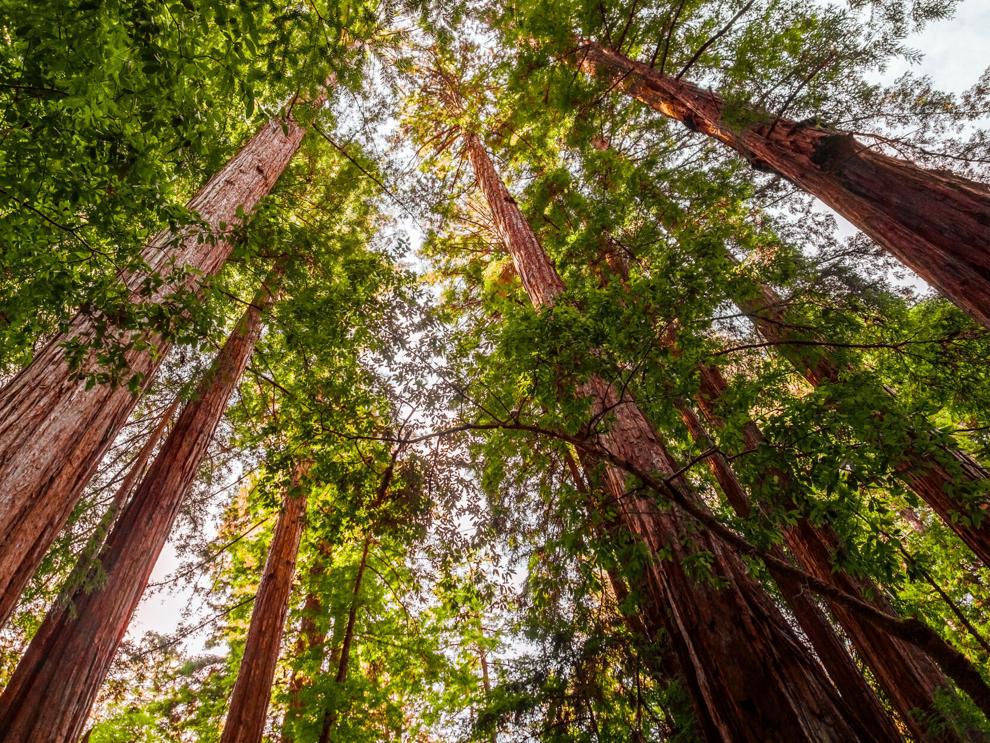 If we want to reduce or even just stabilize temperatures in this time of rapid climate change, keeping our urban forests intact and thriving is an action we all can take.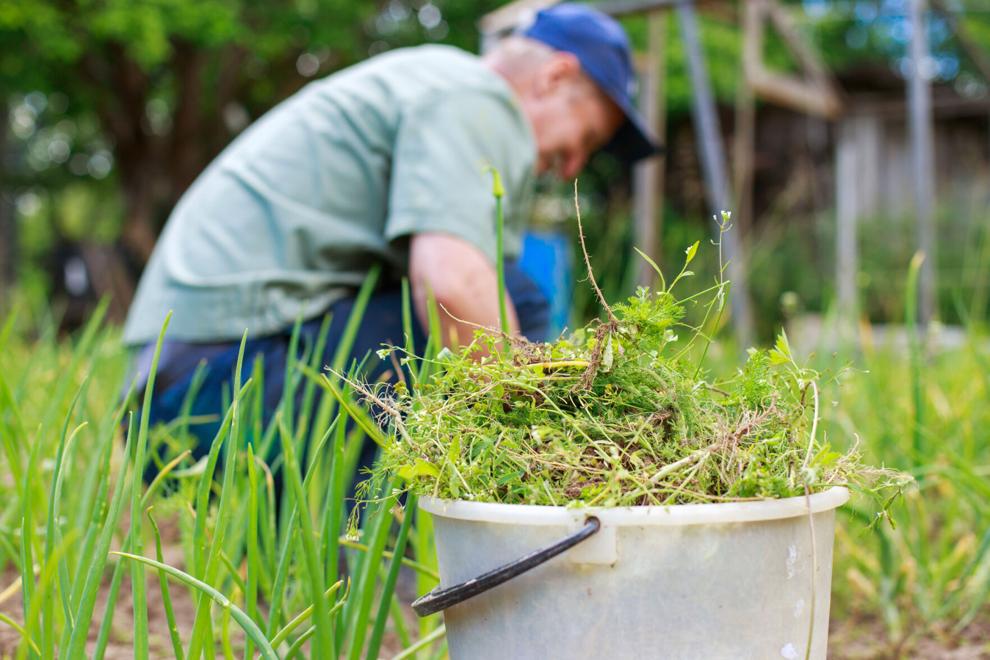 Snails, slugs and weeds: Master Gardeners provides a list of things to think about in your garden in February.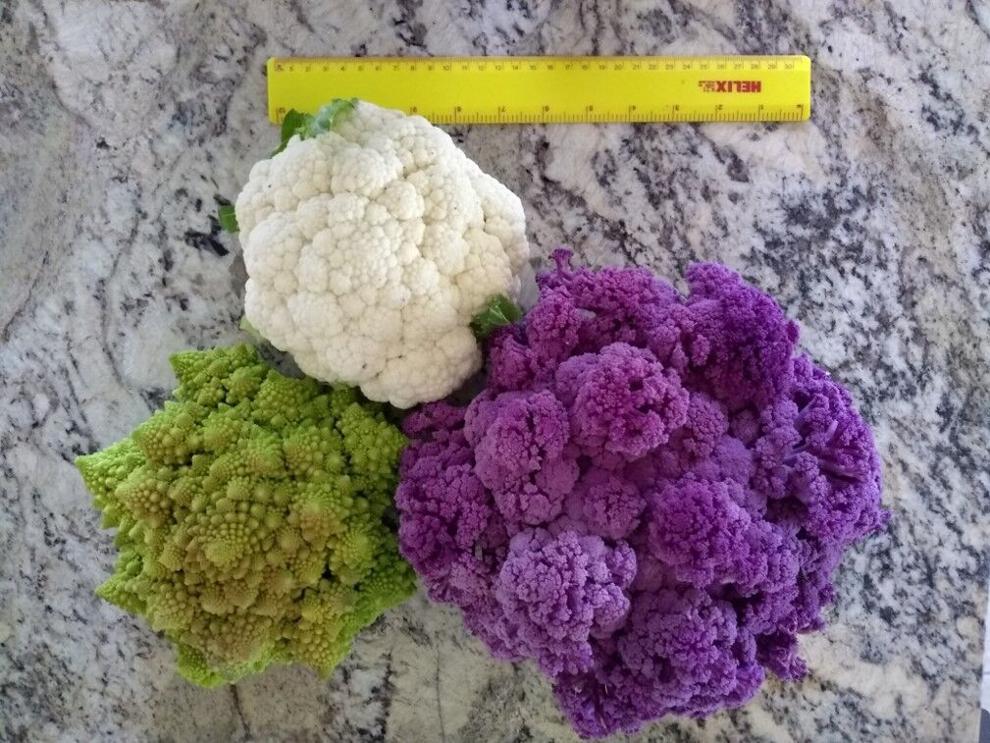 In 2021 the Napa Master Gardeners' field trials group decided to grow cauliflower, not just once but twice. Here are their results.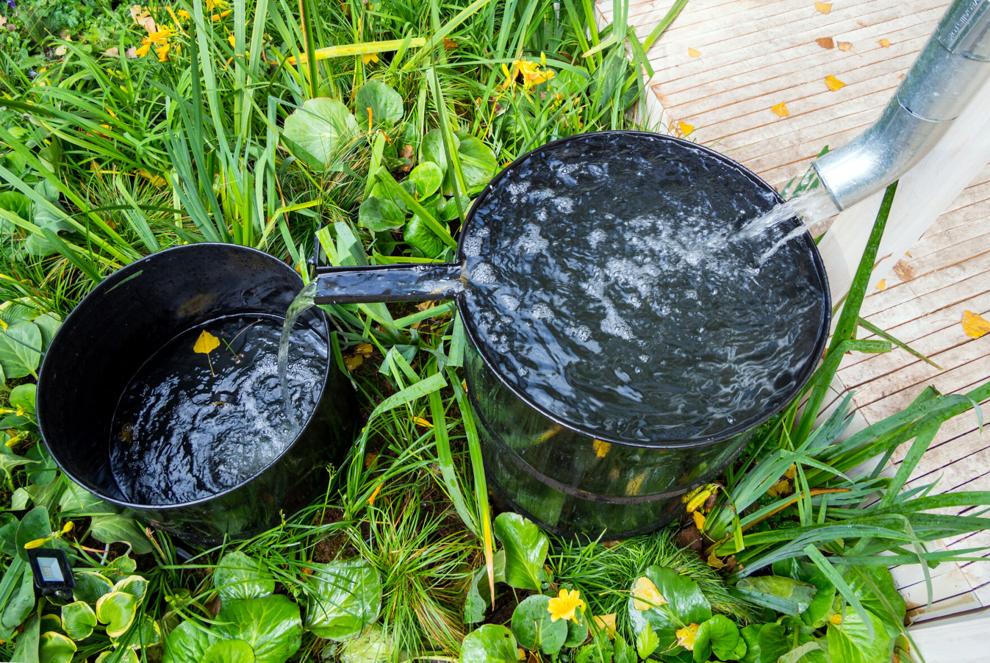 It all started with the water bill. That is how Linda St. Claire, a former UC Master Gardener of Napa County, described her conversion to storing rainwater to use in her garden.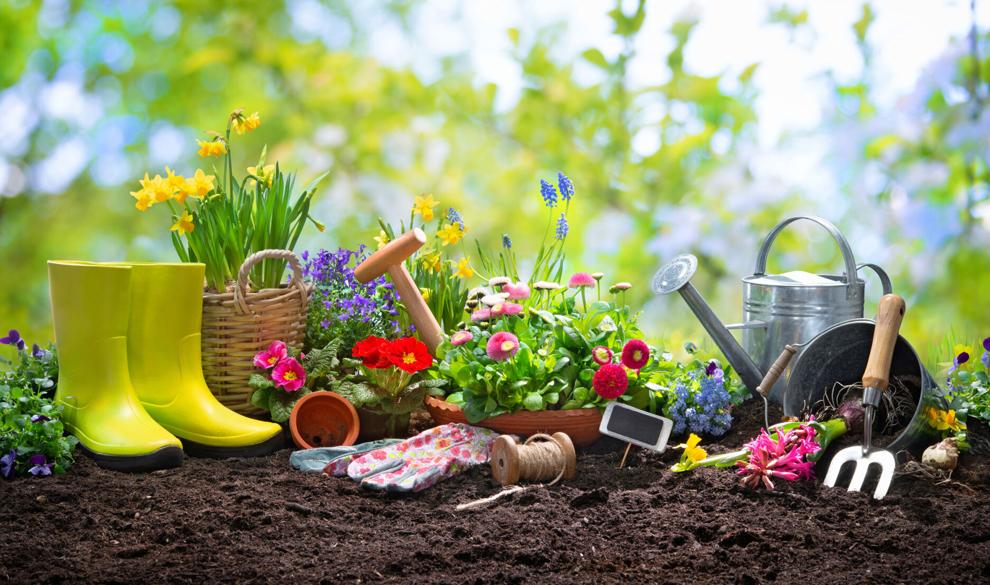 As the new year gets underway, we start dreaming of what our gardens will be like in the spring and summer. Even if it is cold and wet there are things you can start planning and doing.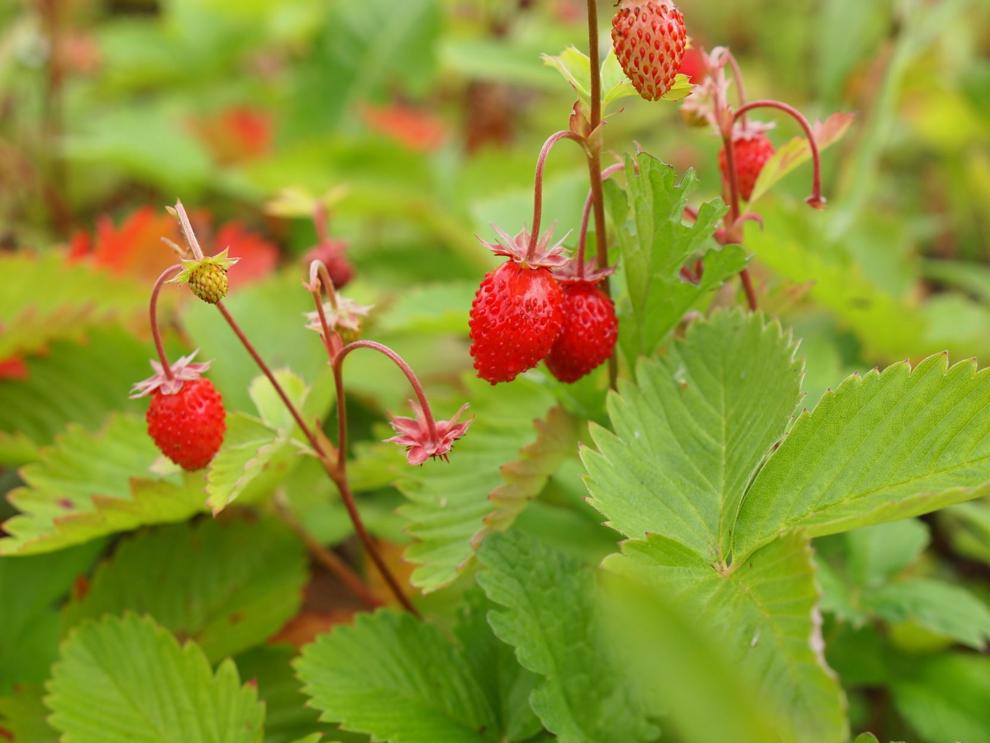 January is a great time of year to plant strawberries in Napa Valley, regardless of online recommendations to plant them in the spring, late summer or early fall.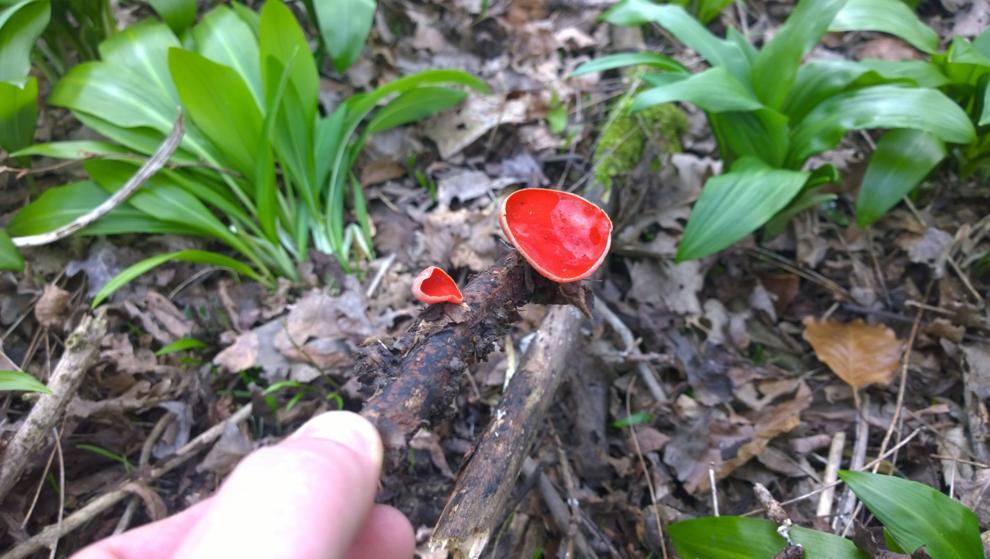 Wet and cool weather interspersed with warm sunny days, is perfect for fungi and slime mold to complete their life cycles, and they are turning up in gardens in Napa County.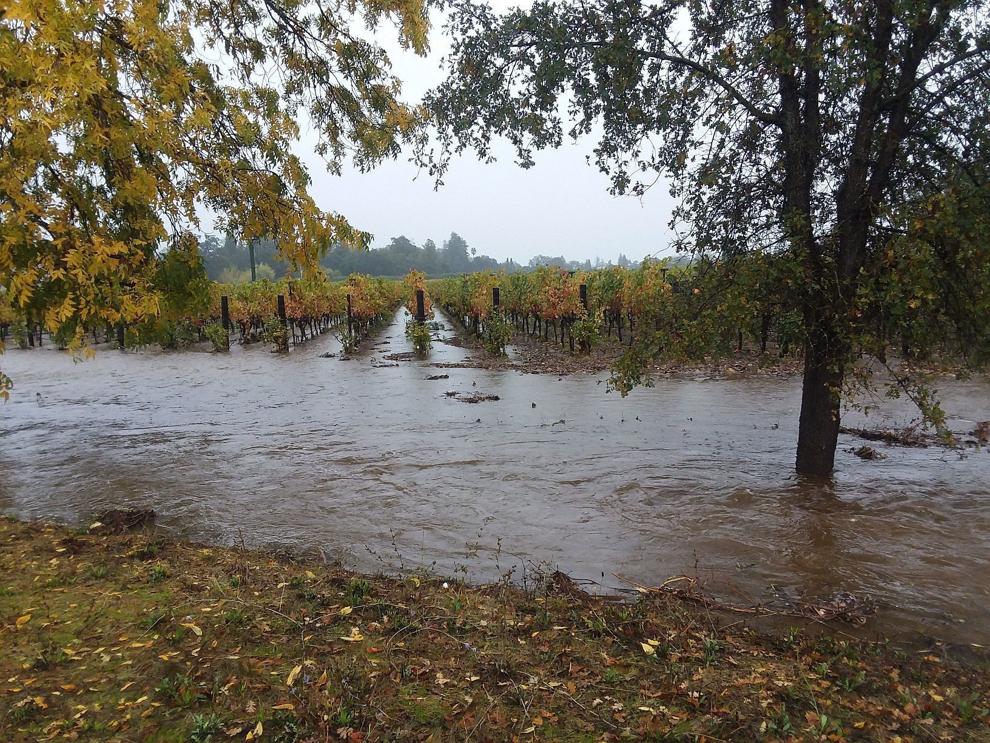 October's atmospheric river rainfall is likely a preview of what is to come. As gardeners, that means we have to simultaneously be prepared for drought and flood.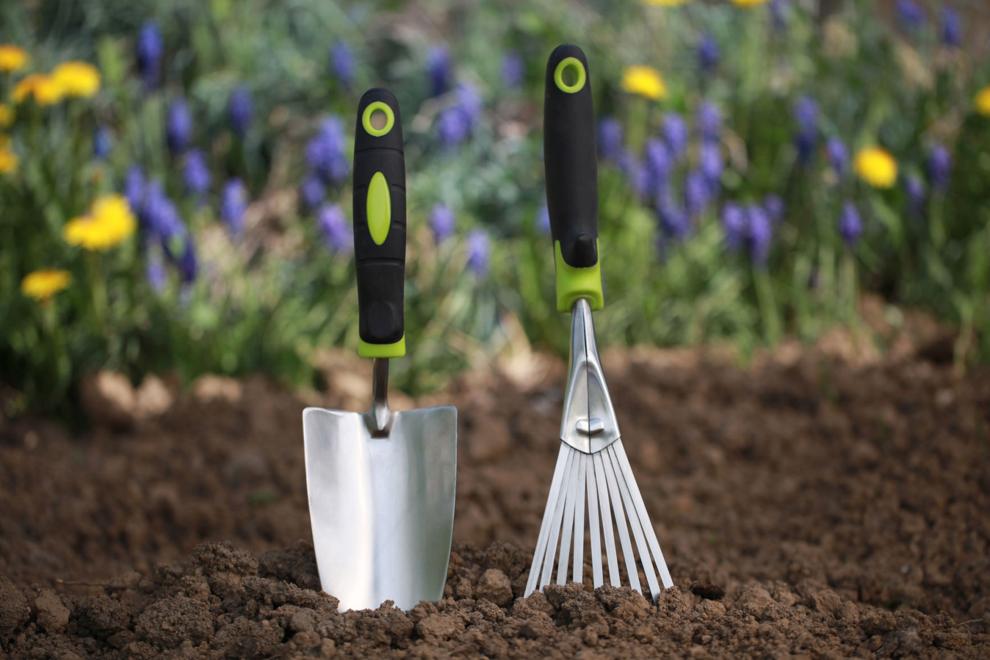 Fall is a great time to try sheet composting in your yard. Napa County Master Gardener Penny Pawl explains what it is and how to do it.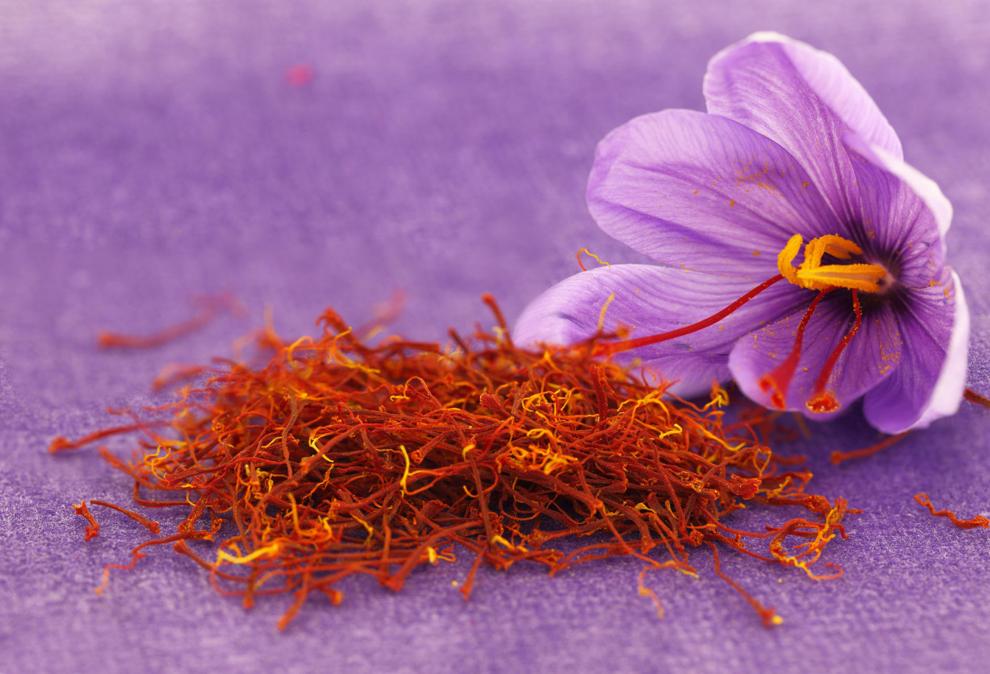 Napa County Master Gardeners explore of the pleasures of gardening, which include planting crops that are relatively easy to grow, yet expensive or hard to find in stores.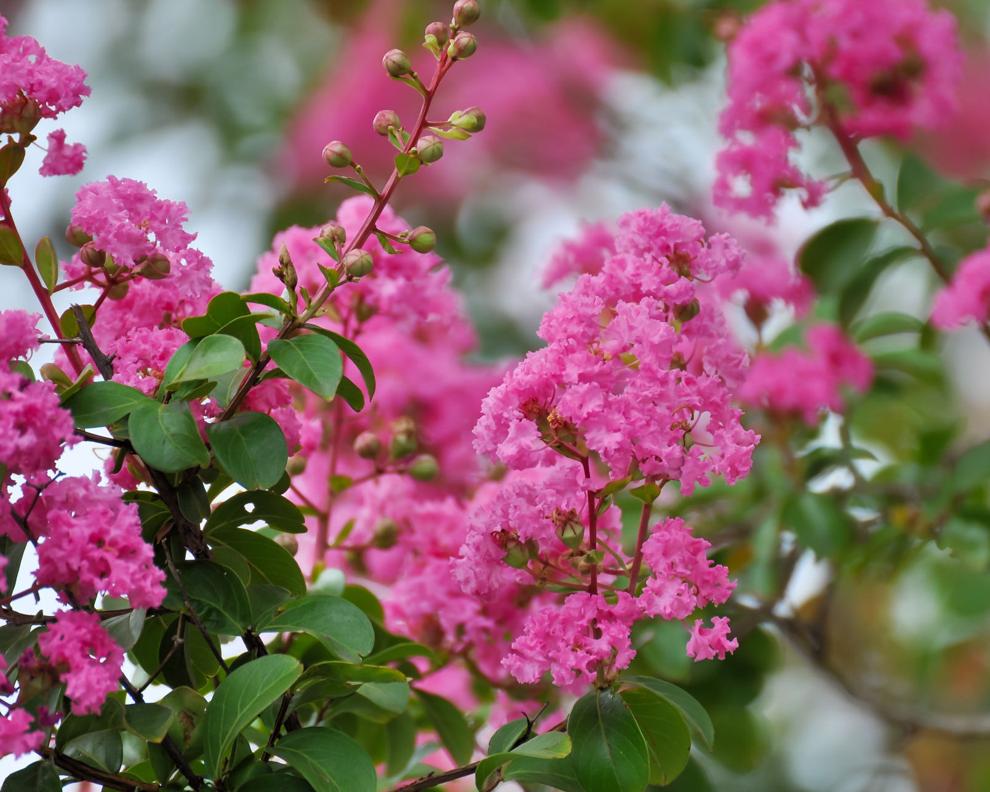 Crape myrtle trees grow well in Napa's climate and are great to include in a drought-tolerant landscape.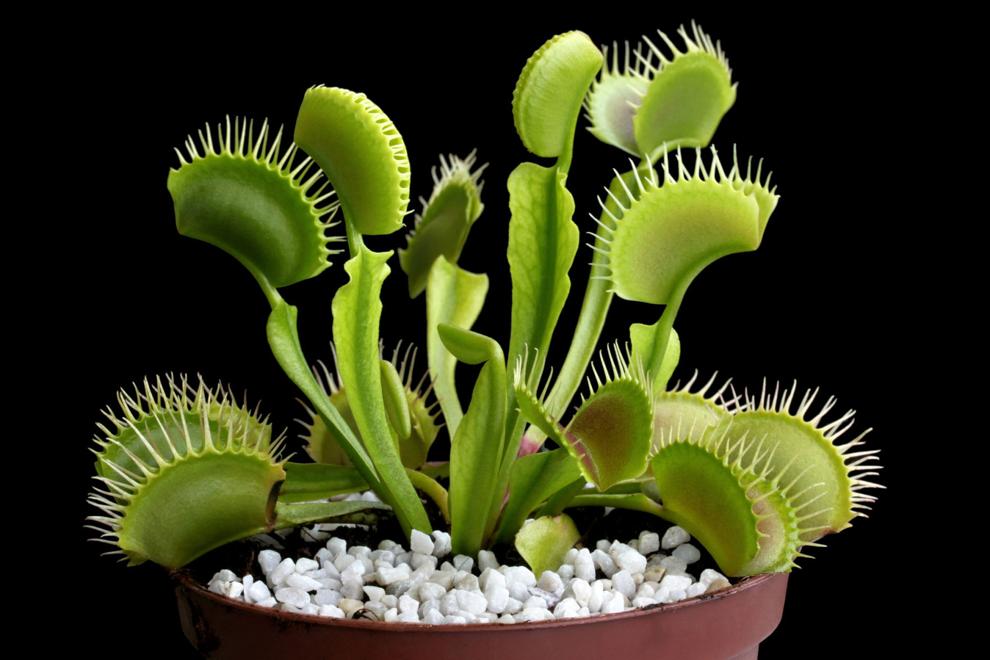 Plants do respond to touch, processes knows as thigmotropism and thigmomorphogenesis.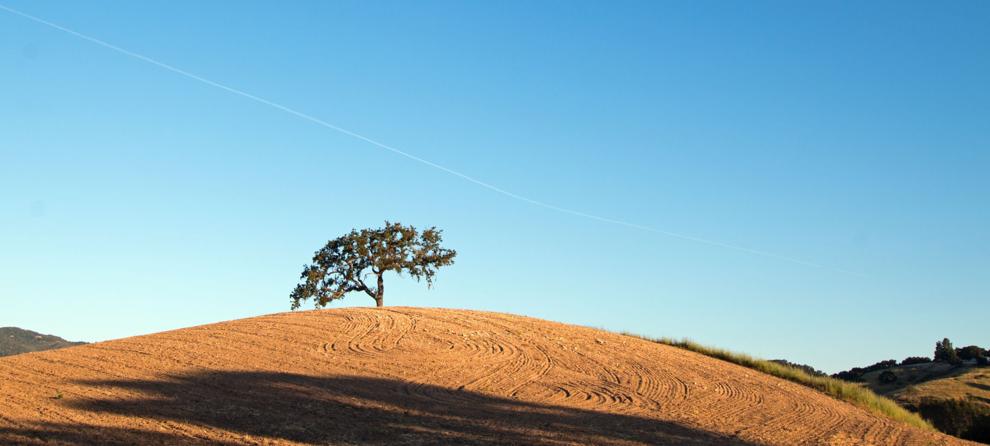 What trees are best to plant to help with climate change? Master Gardeners of Napa County have suggestions.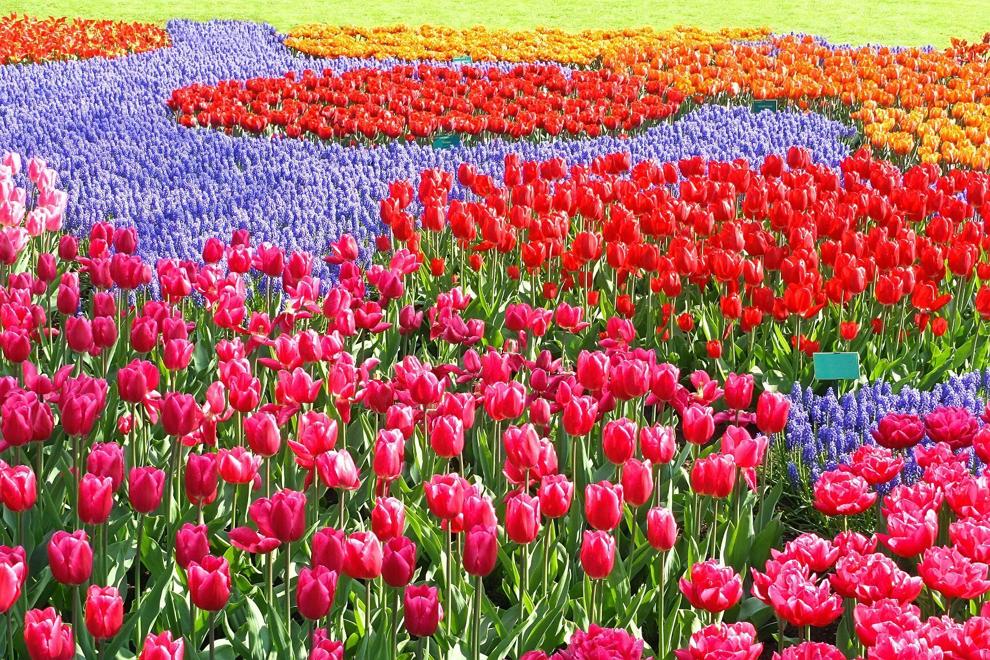 September is the time in Napa County to plant cool-season vegetables, fall annual flowers and — as soon as the rains start — California native plants.  It's also the moment to plant spring-flowering bulbs.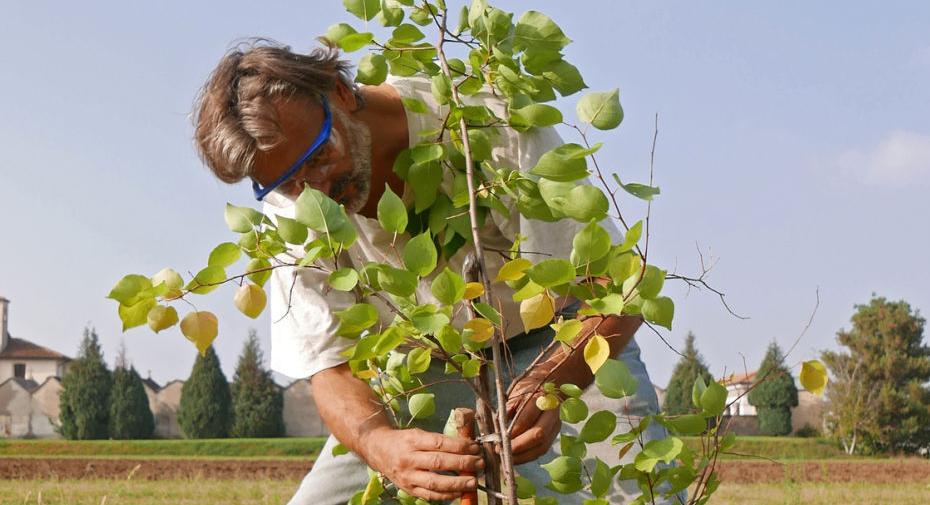 Is it really best to buy the biggest tree you can afford? A veteran Master Gardener provides the answer to this and other myths about trees.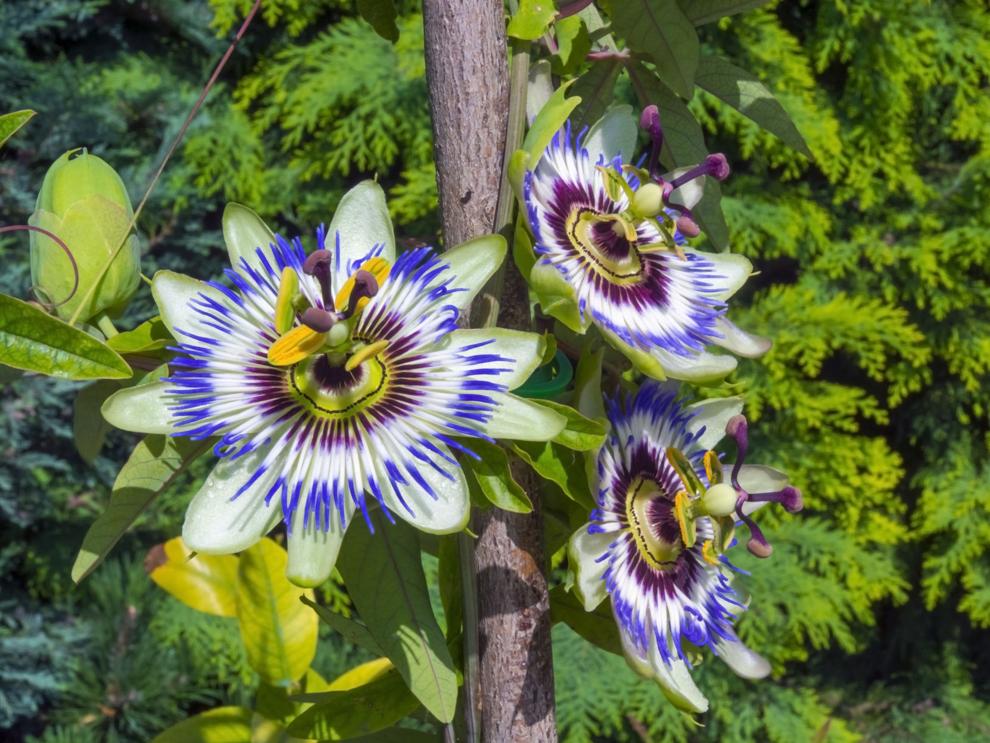 While native plants may be preferable as a butterfly habitat, the passionflower is an exception. Butterflies love them.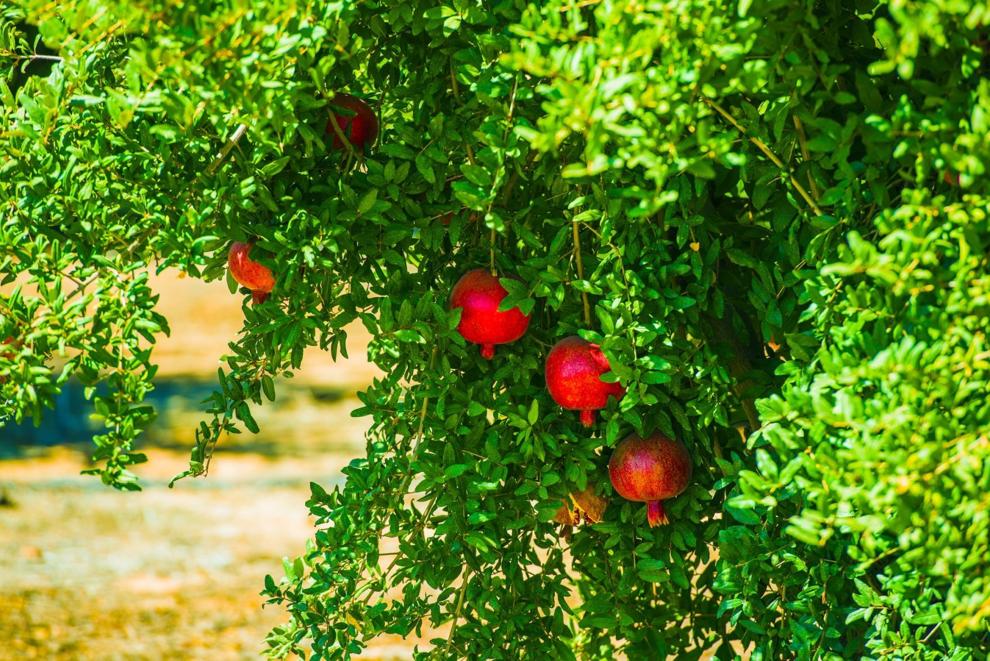 The Napa County Master Gardeners provide a primer for growing your own pomegranates.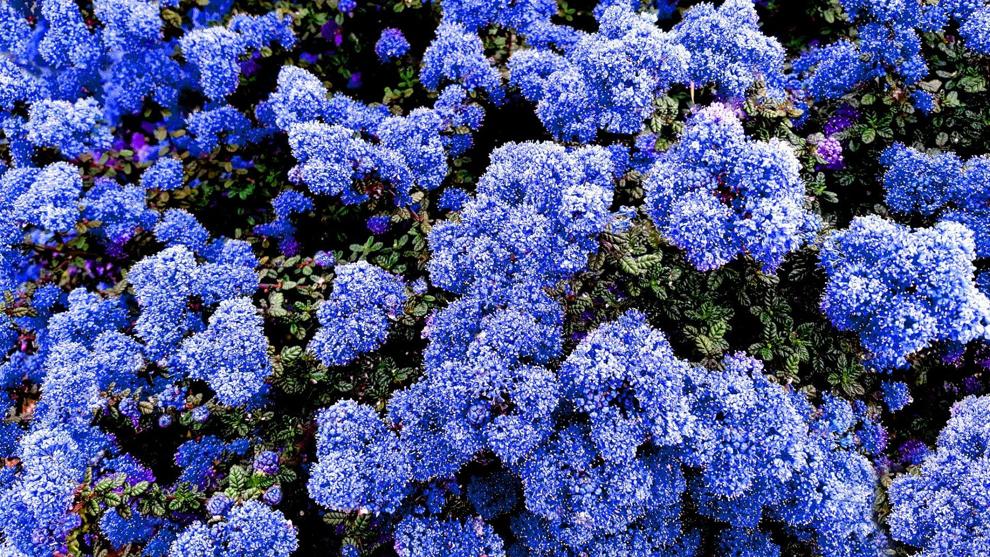 Ceanothus, native to California and very drought-tolerant once established, is ideal for Napa Valley gardens.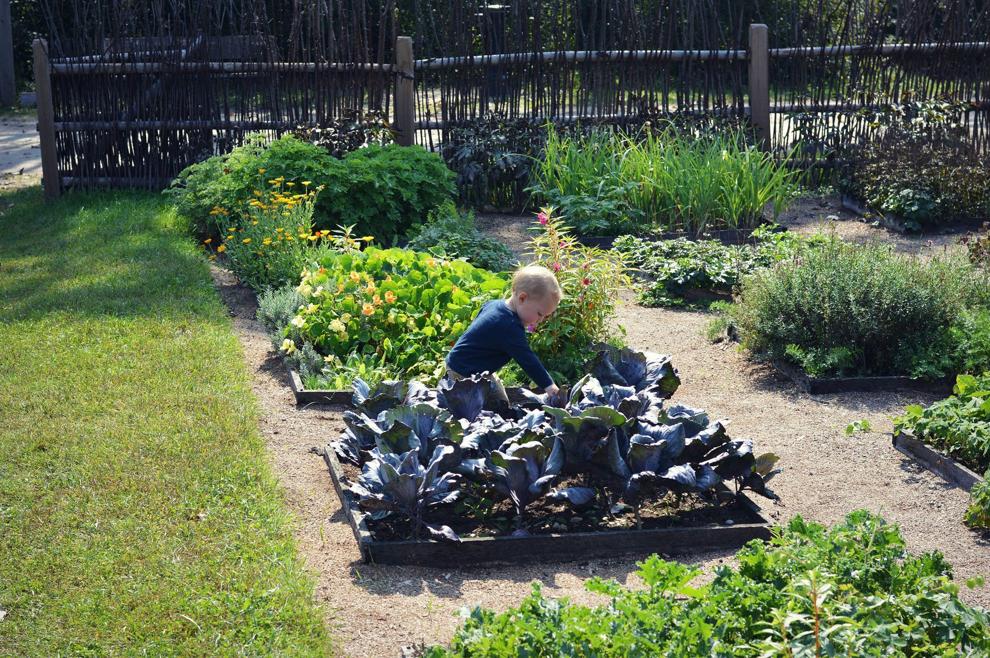 One way to garden during a drought is to try the method of French intensive gardening.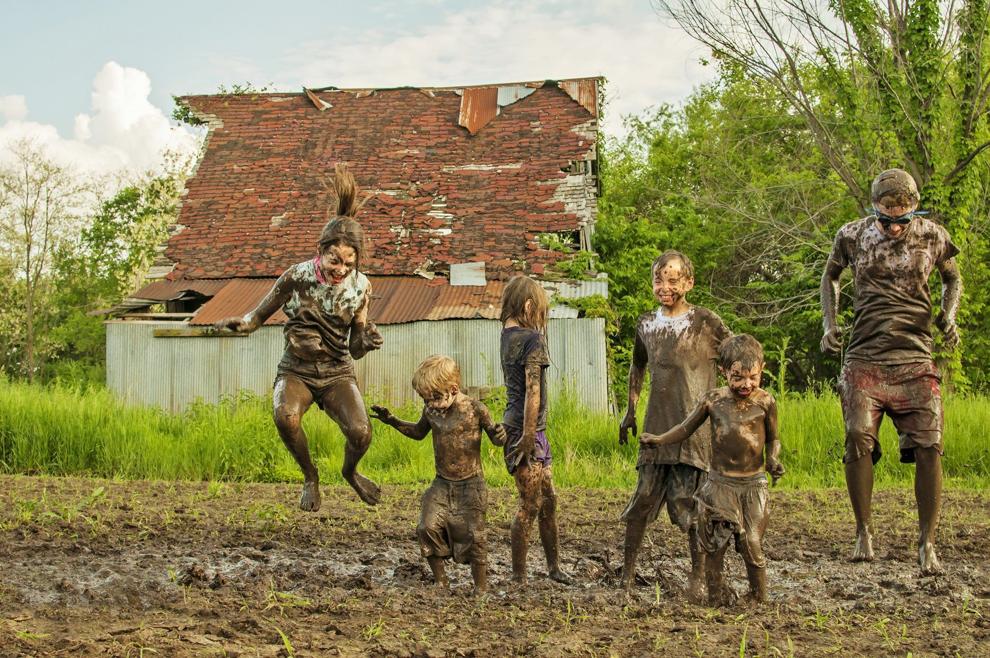 Gardening is a great way to grow food, connect with nature and stay physically active for adults and children. Kids, however, don't have the same abilities and attention span as adults, so here are tips to keep in mind if you're gardening with young people or designing a garden for them.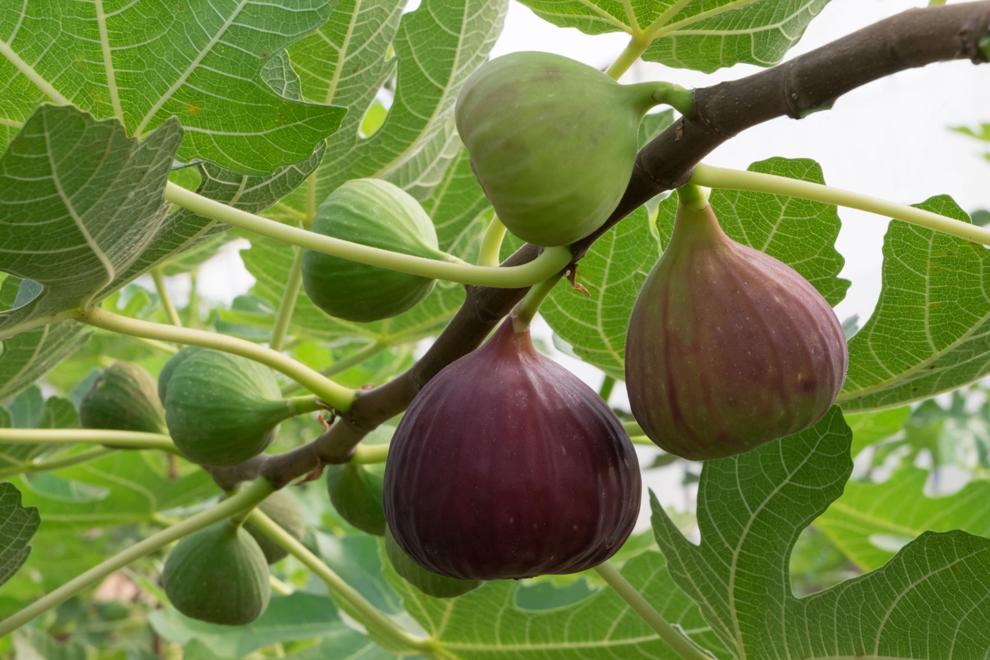 No matter where you live in Napa County, you'll be able to find a variety of fig tree that's right for your microclimate.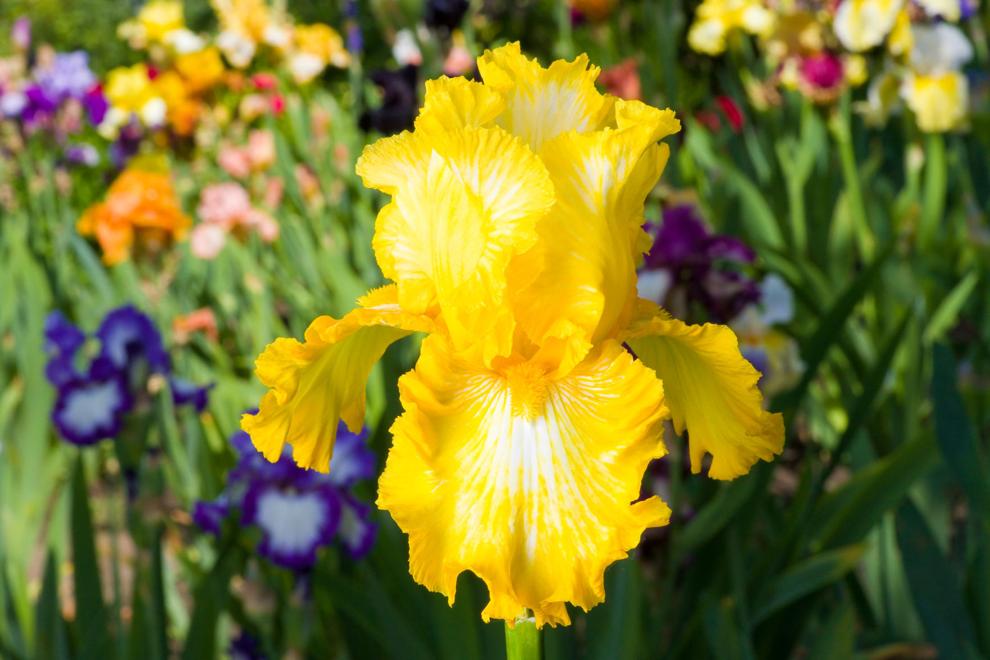 Colorful bearded iris are easy guests in most gardens, and they reproduce rapidly.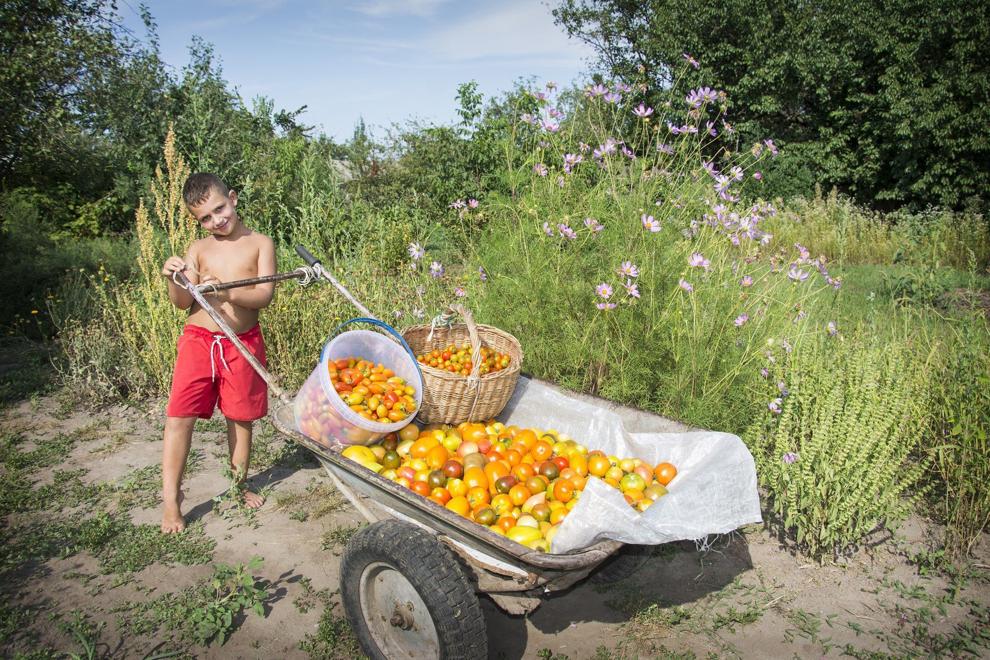 It's not too late to have a successful summer vegetable garden. Early June is still a great time to plant some tomatoes, peppers, eggplants, beans, chard, cucumbers, melons, squash and pumpkins.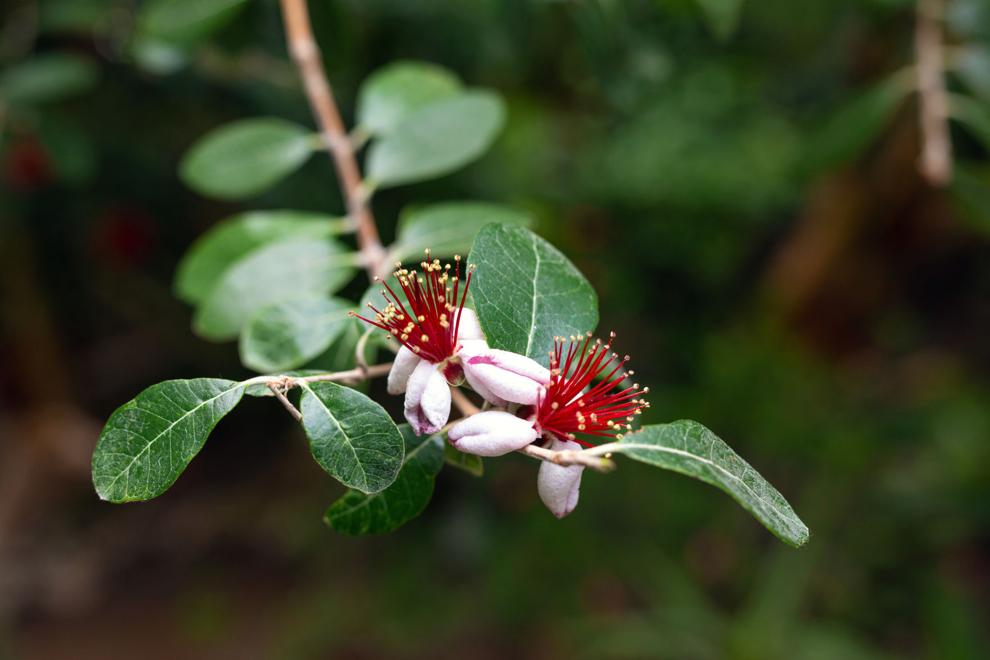 Flowering trees are really one of the easiest and most rewarding ways to beautify your yard. Napa County Master Gardeners have some suggestions that will thrive.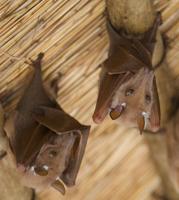 We have bats in Napa County and we should be happy they are here. One bat can eat as many as 3,000 insects in one night.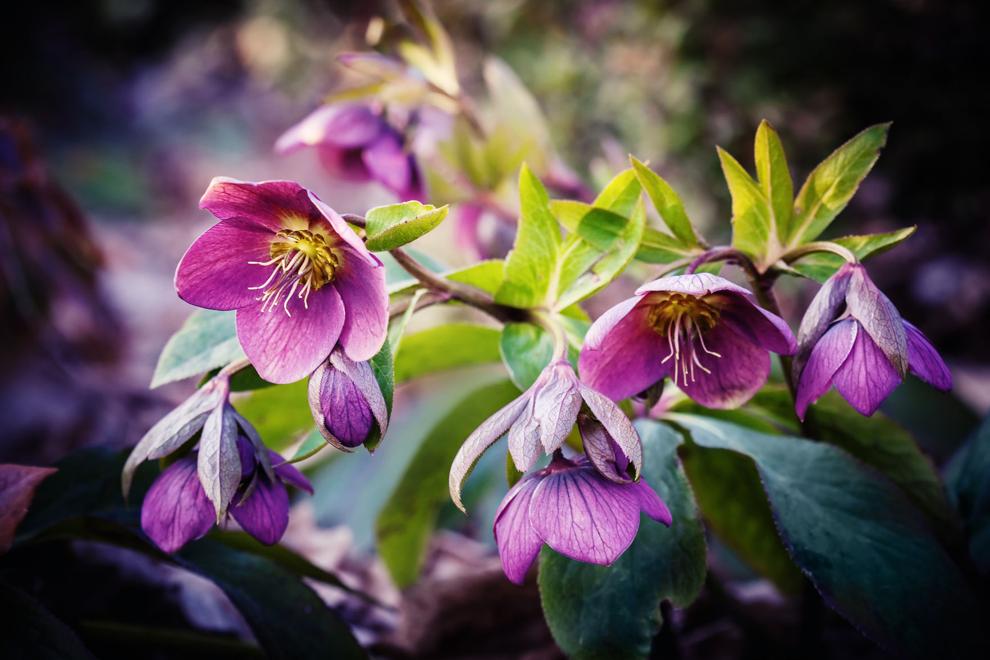 Hellebores stay green all year, bloom in the winter and don't take a lot of water to keep them happy.
 As a good steward of the planet, what can you do to better prepare your garden to use less water?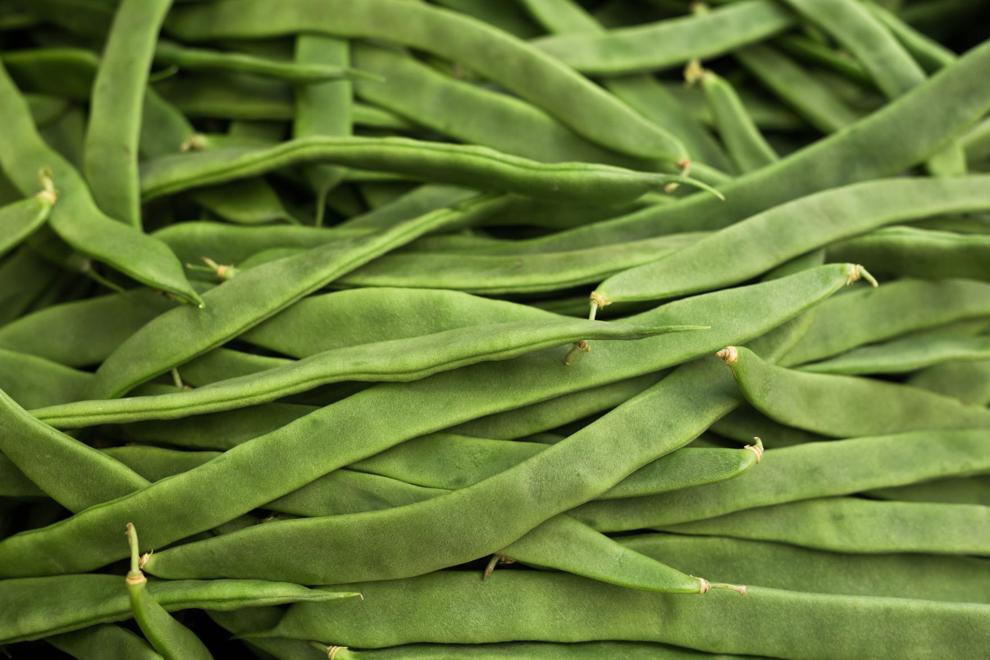 If you haven't eaten Romano green beans fresh from the garden, you can't imagine how delicious they are, UC Master Gardener Donna Woodward writes.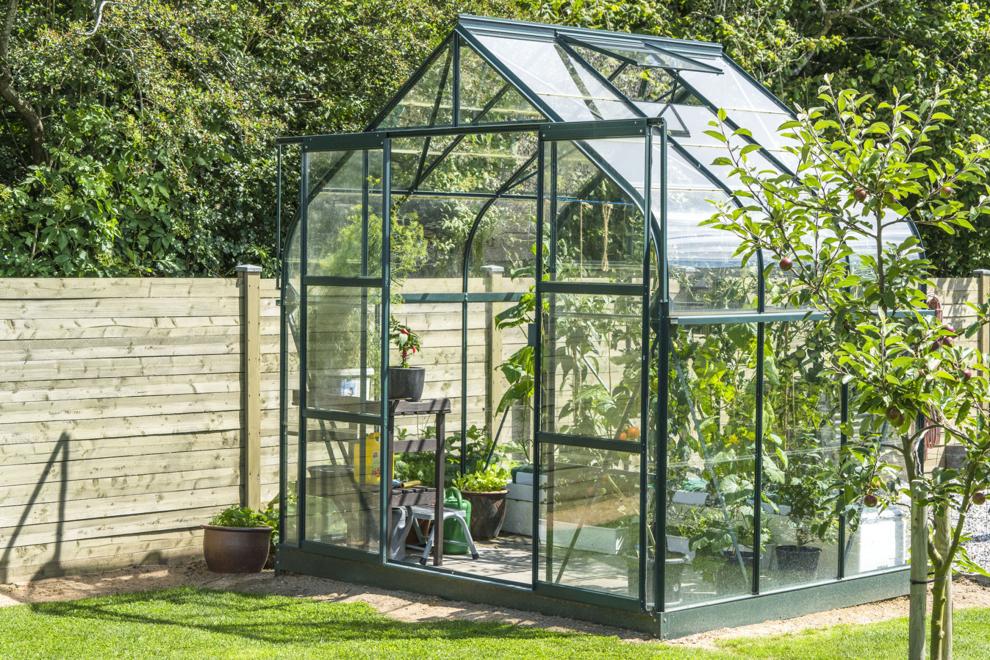 If you decide to build a greenhouse, be sure to do a lot of research. Just what plants do you plan to put in the greenhouse? Will you try to grow crops?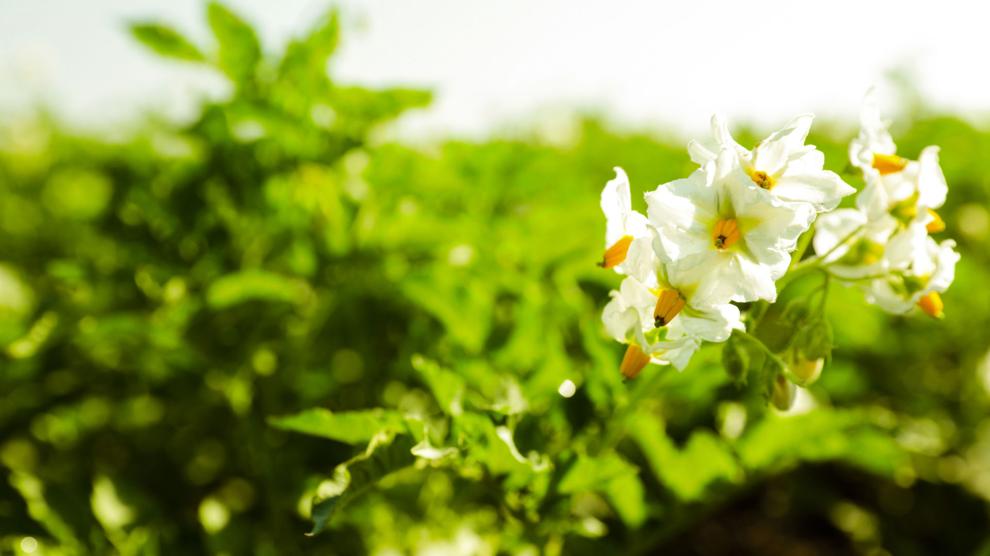 The Solanaceae, or nightshade family, is a large one. Just as our own families can include the kindly grandma as well as the femme fatale, nightshade plants include potatoes and tomatoes, as well as tobacco, belladonna and jimson weed.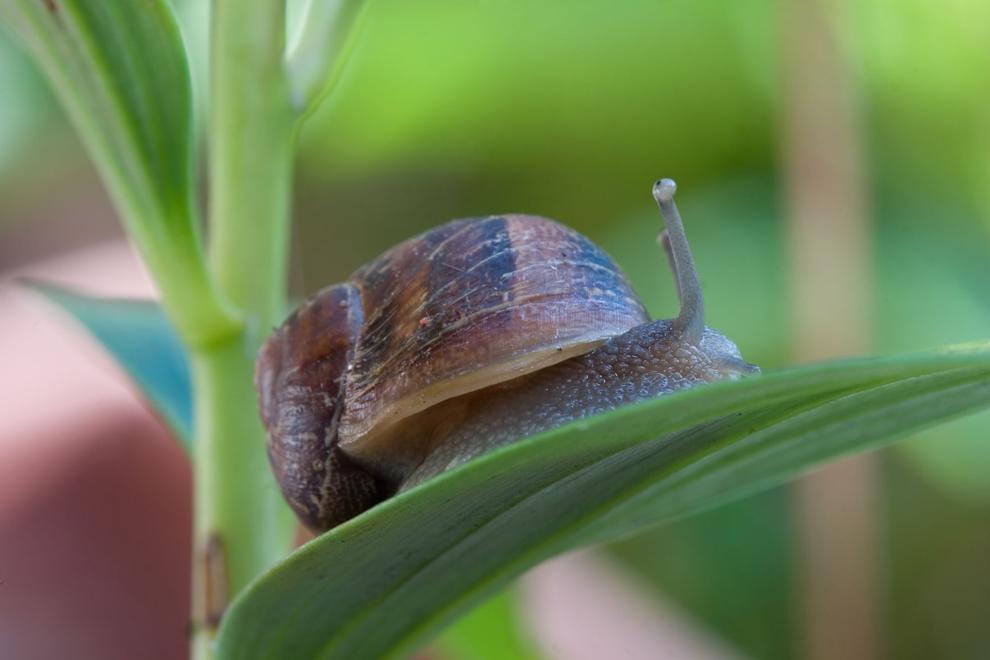 Early spring is the time of year when snails and slugs appear. They love to chew on tender young foliage. If your garden suddenly displays leaves with holes and ragged edges, chances are you have slugs and/or snails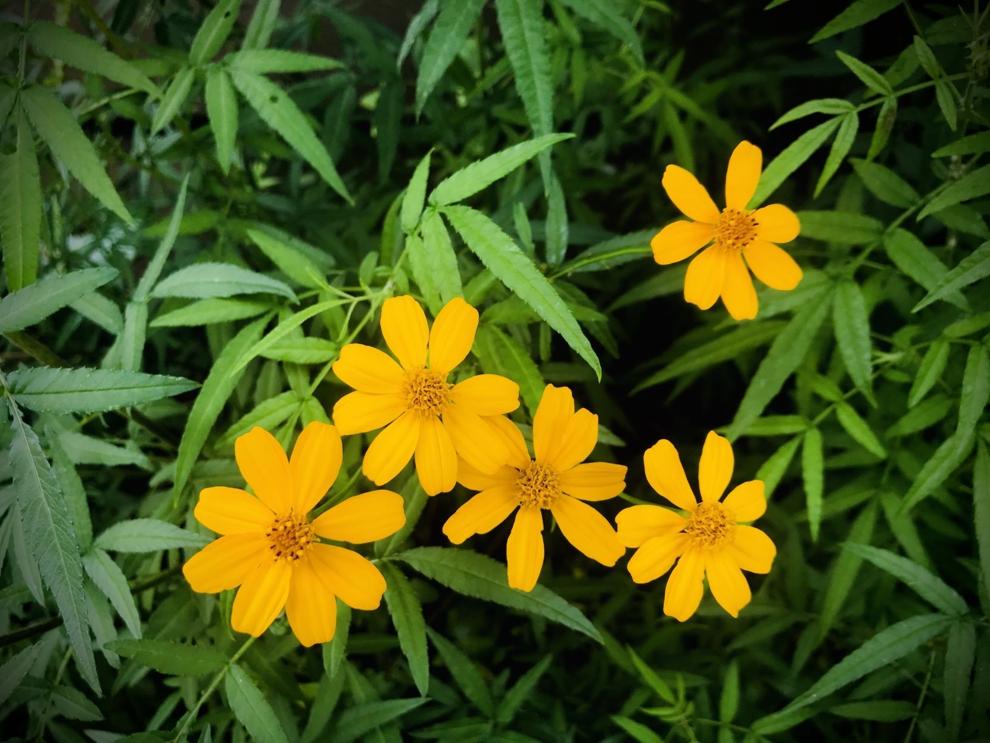 The Mexican marigold was unknown to gardeners in the U.S. until 1880. John and Sara Lemmon, a husband-and-wife team of botanists, discovered it while camping in Arizona on their honeymoon.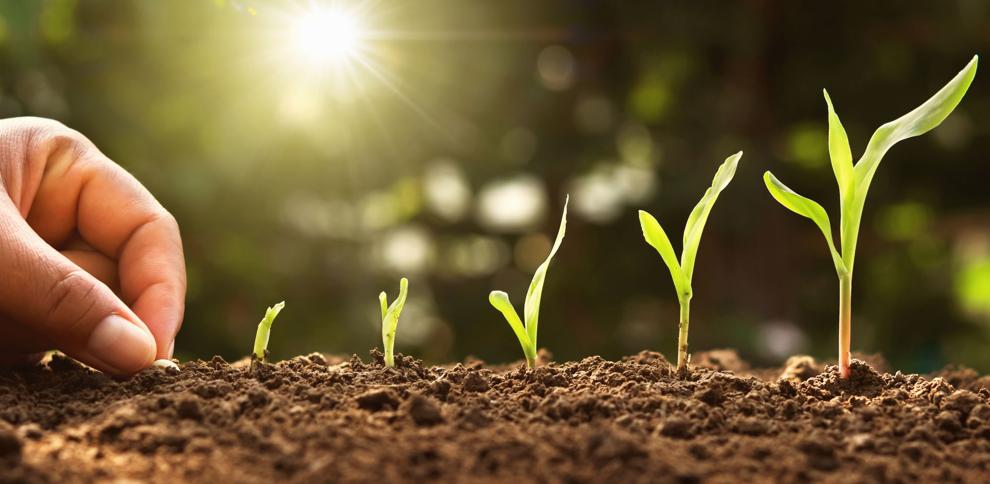 UC Master Gardeners of Napa County recommend taking note of how climate change is affecting your garden for everything from frost dates to when and how much rain falls.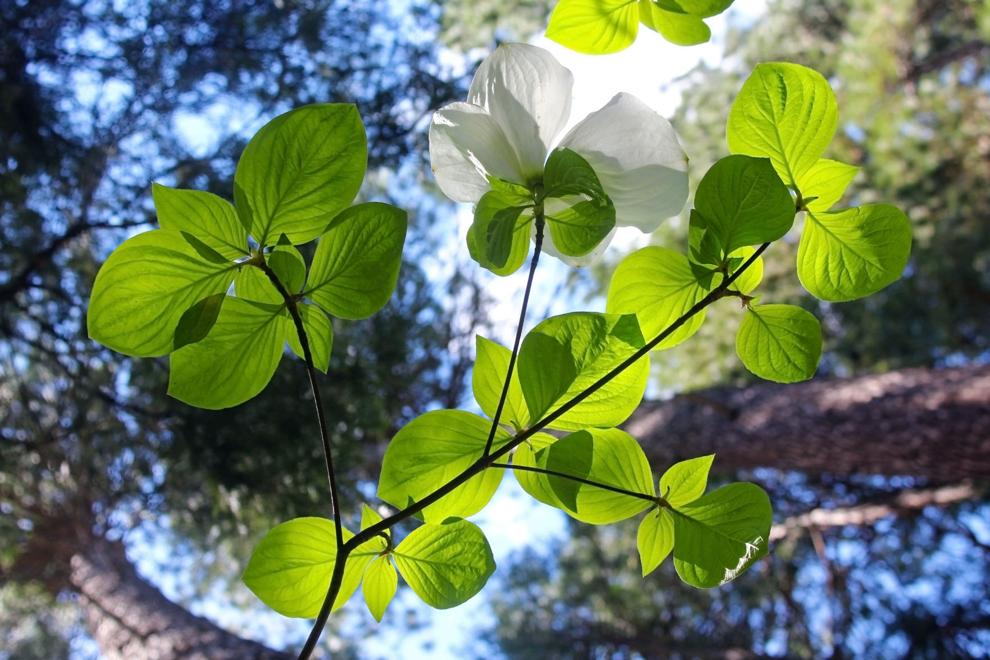 One of the challenges many gardeners face is how to make shady spots look good. Napa County  Master Gardeners have some ideas, including flowering native plants.
Many scientists are calling the decline in bugs "the insect apocalypse." Napa County Master Gardeners are coming up with ways to help bugs, which are at the start of the food chain while we are at the end.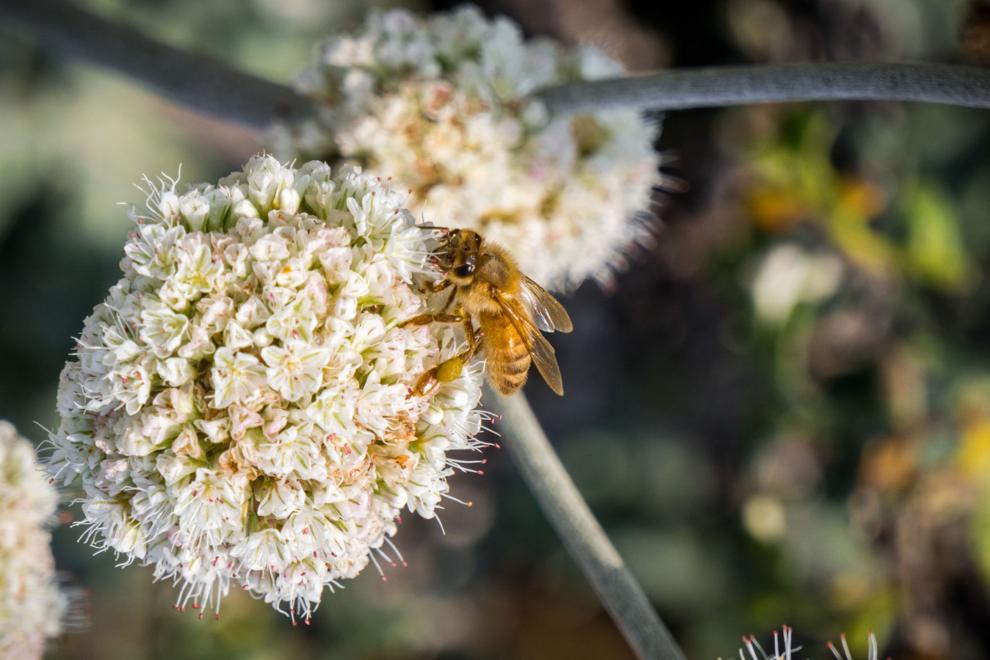 Native buckwheats come in all shapes and sizes, from just a few inches tall and a foot or so across to as much as 8 feet tall and 10 feet across.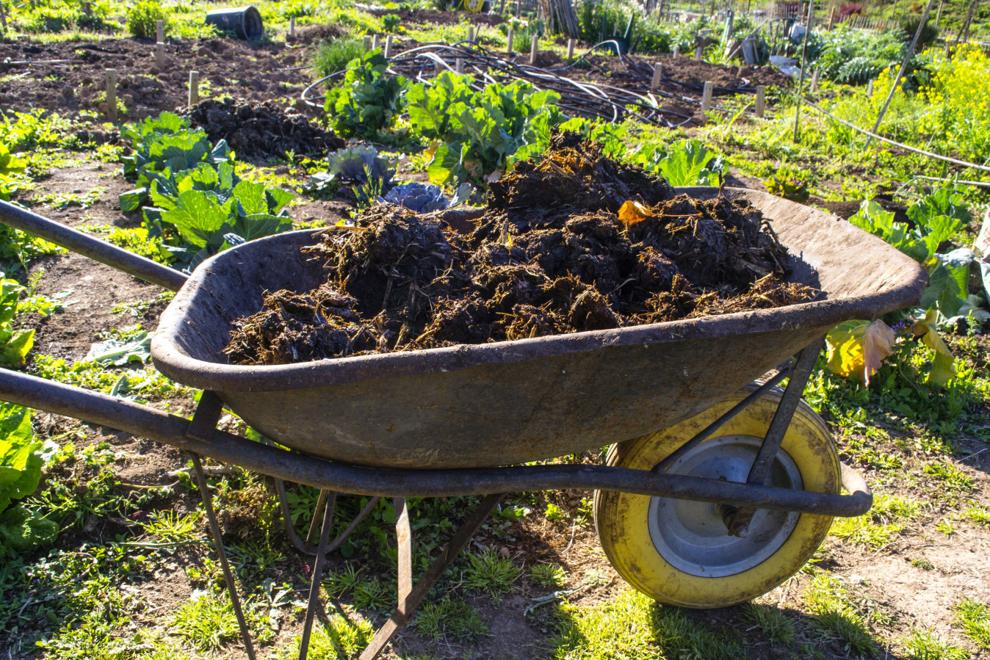 This is the time of year when we start to prepare our soil beds for spring planting. Because Napa County has large rural areas and many househ…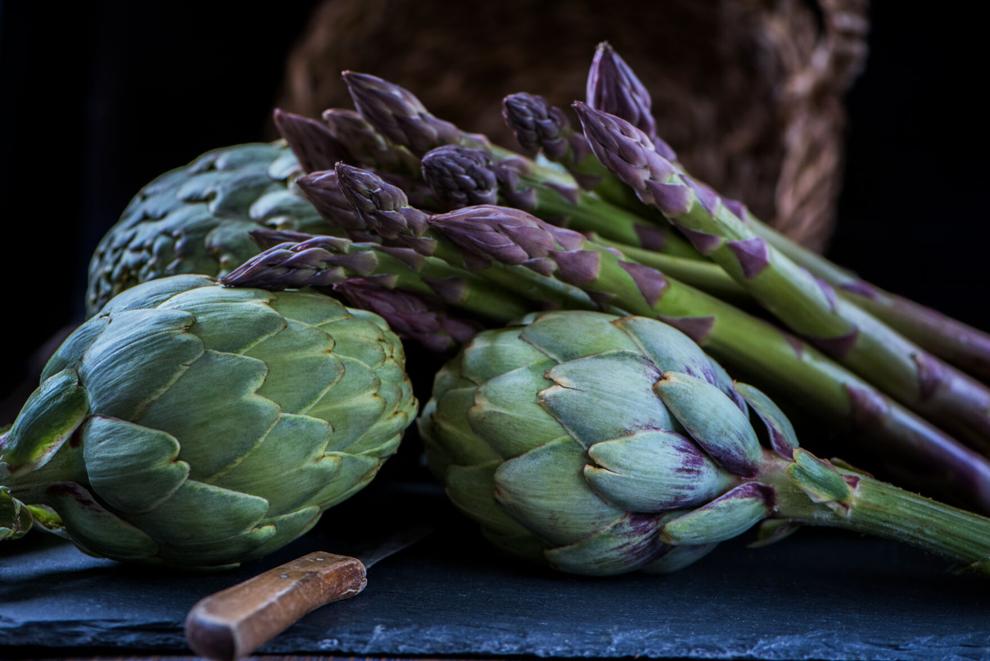 Perennials vegetables give back a lot for relatively little effort.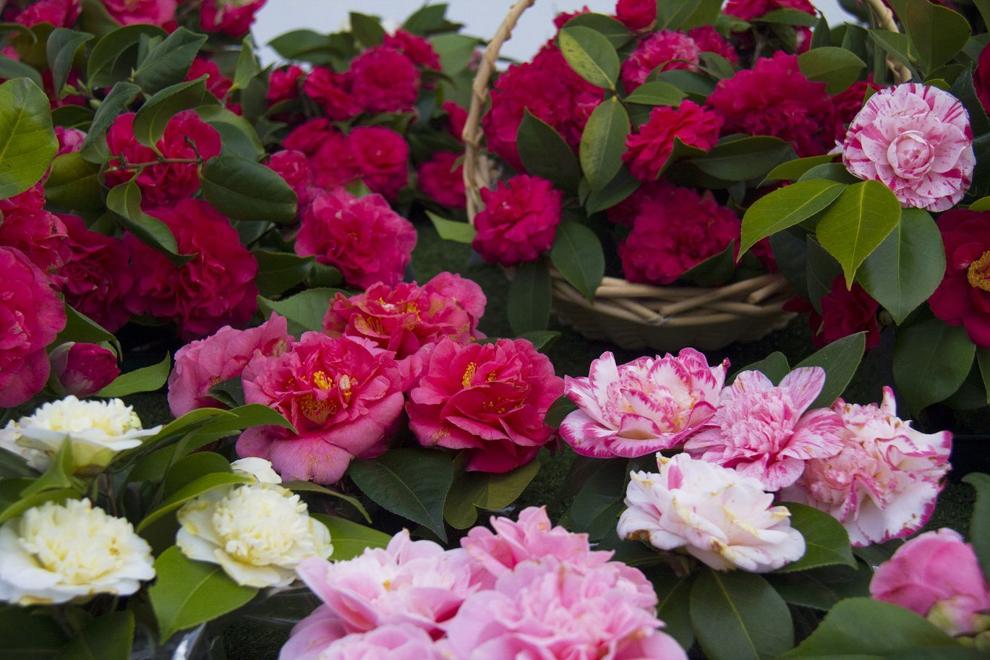 Master Gardener Penny Pawl shares advice on growing camillias.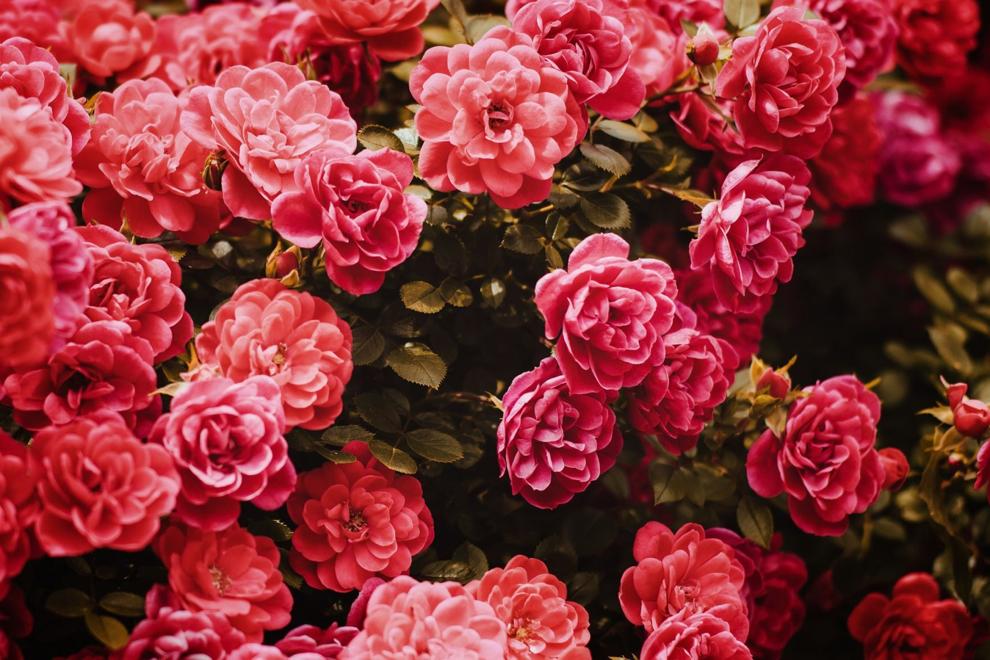 Roses grow well in Napa County. Here are tips to help them thrive. 
You can reach Katie DeBenedetti at kdebenedetti@napanews.com or 650-242-5071.